Top 10 Las Vegas Bars To Visit During WSOP 2022
Overview
Las Vegas is the entertainment capital of the world, packed with hotels, restaurants, casinos, art installations, live performances, and more… oh yeah, and an almost limitless supply of bars and clubs. Put simply, unless you're a teetotaller, you can't go to Las Vegas without checking out some of its bars. There's a little something for everyone, whether you want to keep it casual or indulge in complete and utter high-priced sophistication. Here are 10 of the coolest Las Vegas bars to check out during the 2022 WSOP.  
The Sky Bar at Waldorf Astoria 
Let's start off with something fancy. If you're looking for a bit of class and sophistication, grab a drink at the Sky Bar at Waldorf Astoria. While it stands as one of the more expensive lounge bars in the city, the signature cocktails, elegant furnishing, and captivating views from the 23rd floor of The Strip are well worth the price.
The Griffin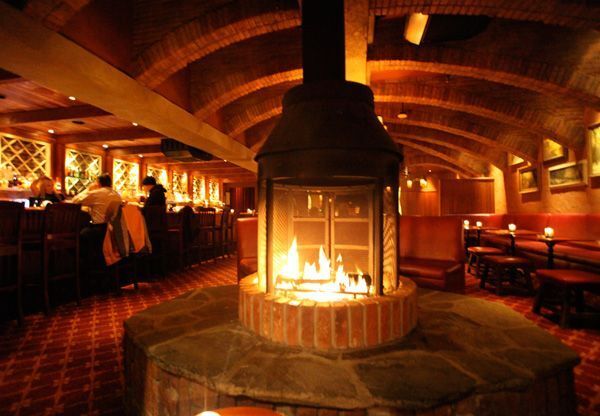 Located downtown in Old Vegas on the legendary Fremont Street, The Griffin is a dark, smokey bar with leather furniture, a fireplace, and one of the best jukeboxes you'll ever come across. A popular hangout for bohemians and locals alike, the drinks are cheap, the bartenders friendly, and the clientele is always interesting. Grab a drink and listen to some tunes while you wait to play the next event in the WSOP 2022 schedule.
Frankie's Tiki Room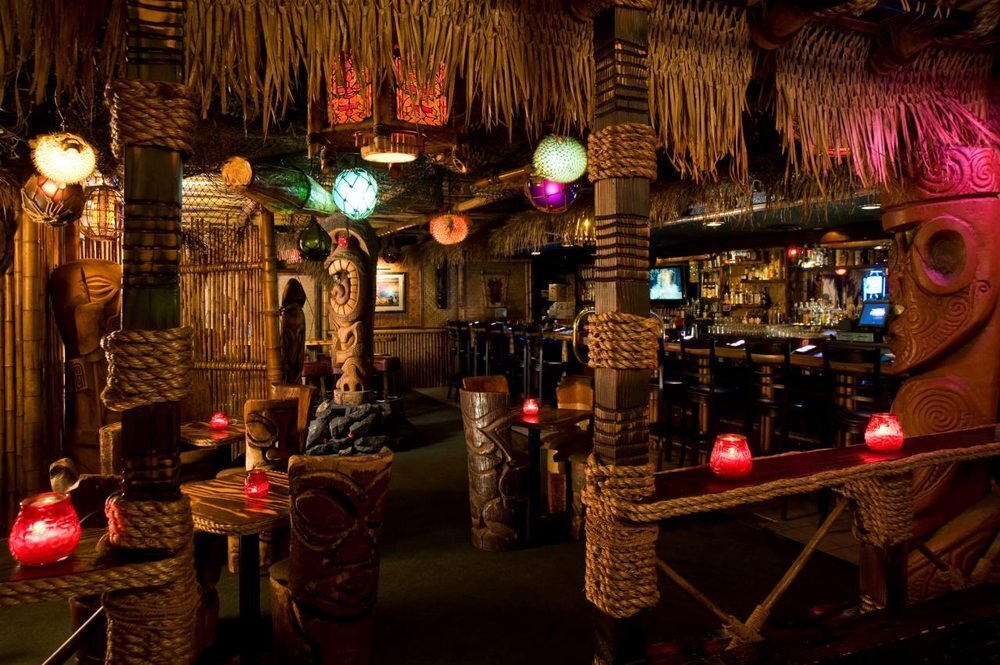 If you like the tiki vibe, check out Frankie's Tiki Room. Designed by "Bamboo Ben," the world's premier tiki bar designer, the exotic, kitschy bar is furnished with bamboo, pufferfish lanterns, and hand-carved furniture. Featuring over 150 different types of rum and a plethora of fruit-based cocktails–all, of course, served in tiki mugs–the bar has been around since the 1960s and is open 24/7.
Onyx Bar
The Onyx Bar is located at the Red Rock Resort and offers the best whisky and cigar experience in town. This upscale drinking establishment boasts over 70 varieties of whisky from all over the globe. To complement the occasion, you can select yourself a fine Cuban cigar. The inviting atmosphere is also enhanced by live music entertainment every Friday and Saturday night. 
Hofbräuhaus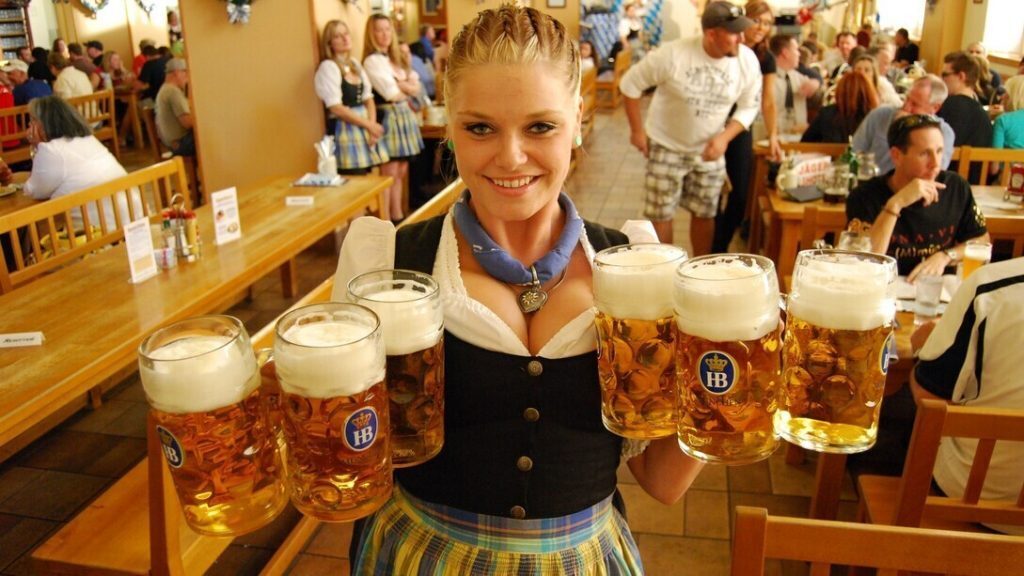 We can't complete a list without mentioning a beer bar. Hofbräuhaus brings Oktoberfest to Las Vegas, so you can enjoy steins of fine German beer every night. The place offers the complete German beerhaus experience, including authentic German food, music, and a lively atmosphere. The building itself is a replica of the original Hofbräuhaus in Munich, and is one of our favorite Las Vegas bars.
Millennium Fandom 
This may be the quirkiest bar on the list. This is a cosplay bar where dressing up as your favorite fictional character is part of the experience. Fandoms link here for games, trivia, themed drinks, and events. Although this isn't really a place where you'll find professional poker players, we thought it was worth mentioning because it's loaded with interesting décor and makes for a unique bar experience.
Eastside Lounge
The Eastside Lounge is in the Encore hotel on the main strip. The bar offers a relaxed but luxurious ambiance with a pleasant view of the pool area. All drink preferences are taken care of with expertly crafted cocktails, wine, beer, and plenty of spirits. Although sleek and sophisticated, this bar welcomes all types, and you can even watch sports should you wish. The impressive décor makes a great setting to chill out and have a few drinks. Behind the bar, you'll find well-dressed mixologists ready to serve up some of the finest drinks in Las Vegas. The bar also has live entertainment on some evenings, so there's a bit of everything to look forward to. 
Peppermill Fireside Lounge
The Peppermill Fireside Lounge is a must-visit for anyone in Las Vegas. This legendary drinking establishment has a fire pit in the middle of the lounge area, and the decor makes you feel like you're drinking in Las Vegas in the 70s. The bar also has a full-scale restaurant where you can enjoy a delicious meal. Moreover, the bar is open 24/7, so you can always stop by for a welcomed nightcap. This is one drinking hole you should make time to visit. 
Vice Versa
If you like Las Vegas bars that ooze with style, then they don't get much better than Vice Versa. This bar is located in the Vdara hotel, a non-gambling establishment in the middle of the Vegas strip. The bar boasts a full drinks menu with all the classic cocktails, a generous selection of wine and beer, and some bar snacks like lobster tacos and beef sliders. 
Gold Spike
Another famous drinking hole in the city of Las Vegas. This casual bar includes pool tables, darts, giant Jenga, board games, and even a bean bag toss. The unique and loud interior makes it a top choice to have a few drinks and wind down.