Mobile Poker App PokerBros Hit With Cheating Controversy
The coronavirus lockdown has resulted in a massive surge in online activity, with poker players – newbies, amateurs, and pros all shifting their attention towards online poker. While this is great for the industry, an increase in fraudulent activities across online poker platforms is also highly expected. The significant boost…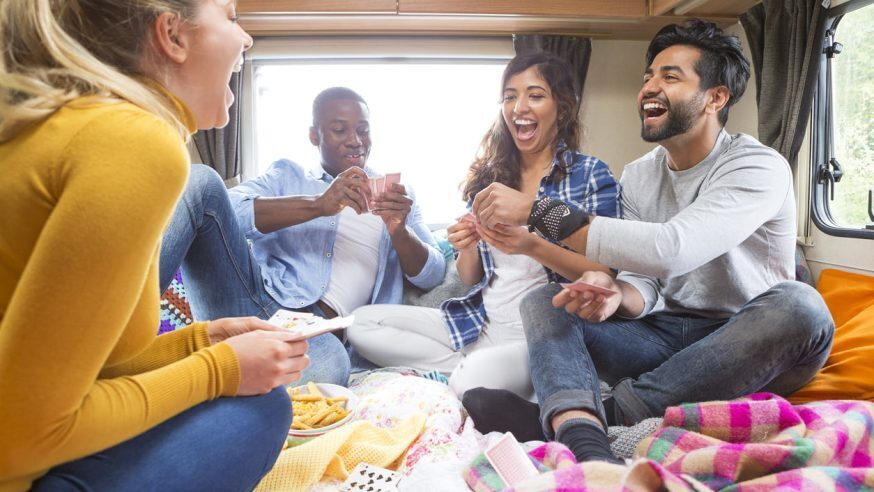 The coronavirus lockdown has resulted in a massive surge in online activity, with poker players – newbies, amateurs, and pros all shifting their attention towards online poker. While this is great for the industry, an increase in fraudulent activities across online poker platforms is also highly expected. The significant boost in player traffic currently enjoyed by online sites due to the coronavirus pandemic also serves as a huge motivation for online scammers to do their thing, and therefore everyone should remain vigilant.
Cheating Scandal At PokerBros
Over the past few weeks, a mobile poker app has become the subject of cheating allegations on Twitter, after a video of one crazy hand from a $70 freezeout tournament circulated on the social media platform. One player had a flush draw and decided to go for it, luckily that player was able to get a straight and won the pot. Poorly-played hands are usually done by new players, those who lack the skills and experience to make the right decisions at the table. Some speculated the player in question could be just a "fish" pulling off a poker-boom style punt, but majority of the commenters believe someone was actually cheating in a backhanded way. The crazy shove raised the eyebrows of many, and the poker community on Twitter appears to be one in saying that the app or site is rigged!
The controversial mobile poker app is PokerBros, which some of the commenters consider as one of those "shady" apps profiting at the expense of unsuspecting players. Cheaters carry out their unscrupulous acts in many different ways – one is by using third-party software or poker bots that some people use to play against real players, while there are also the so-called "super users" who have access to the hole cards of their opponents, gaining an unfair advantage.
For that crazy shove on PokerBros, many players believe a bot wasn't responsible for it — it was likely an inside job.
Beware of Affiliate-Run Sites/Apps
The majority of the mobile poker apps these days have existing partnerships with so-called "affiliates" where potential players will need to c with an agent first before they can join an online poker club. These agents, or often called "middlemen", will take charge of all financial transactions on behalf of the players. While some may have actually found success using this method, a lot of players also reported some negative experiences.
There was one player who stated that he played on ChinaStaking and ended up losing $28,000 due to being mishandled by the agent. The player also raised concerns about other people gaining access to his own account. He reported the problems to ChinaStaking but instead of getting help, ended up getting criticized by the poker site.
Online poker app PPPoker and its affiliate Adnan 'nypokerking' Mohammad were also involved in a similar controversy. Mohammad operated an online social poker club through Instagram. The club, named PokerClub.ag, used play money chips, convertible to real money. Mohammad declined to pay out more than $84,000 in player funds, and the owners and developers of the app had an easy way out by maintaining that they had no liability over the matter and that they were not involved, as they were only providing the platform for players.
This may be the case at PokerBros. Some agents carelessly lead players to dodgy sites without first obtaining adequate info about the apps, their owners and their software developers. The players end up becoming victims to scams and other fraudulent activities, eventually losing their hard earned money, while these agents always get their way out and avoid accountability.
Avoid Dubious Sites/Apps
Cheating will always infiltrate online poker and the best thing that players can do is to be extra careful, especially when dealing with agents and joining underground sites. With tons of apps and online poker platforms promising a fair and secure environment for players, it would be wiser to just simply sign up for the trusted that implement strict anti-cheating measures. This way, you can be sure that you are dealt with fairly and your funds are well-protected.