How to Use an Online Poker HUD: A Beginner's Guide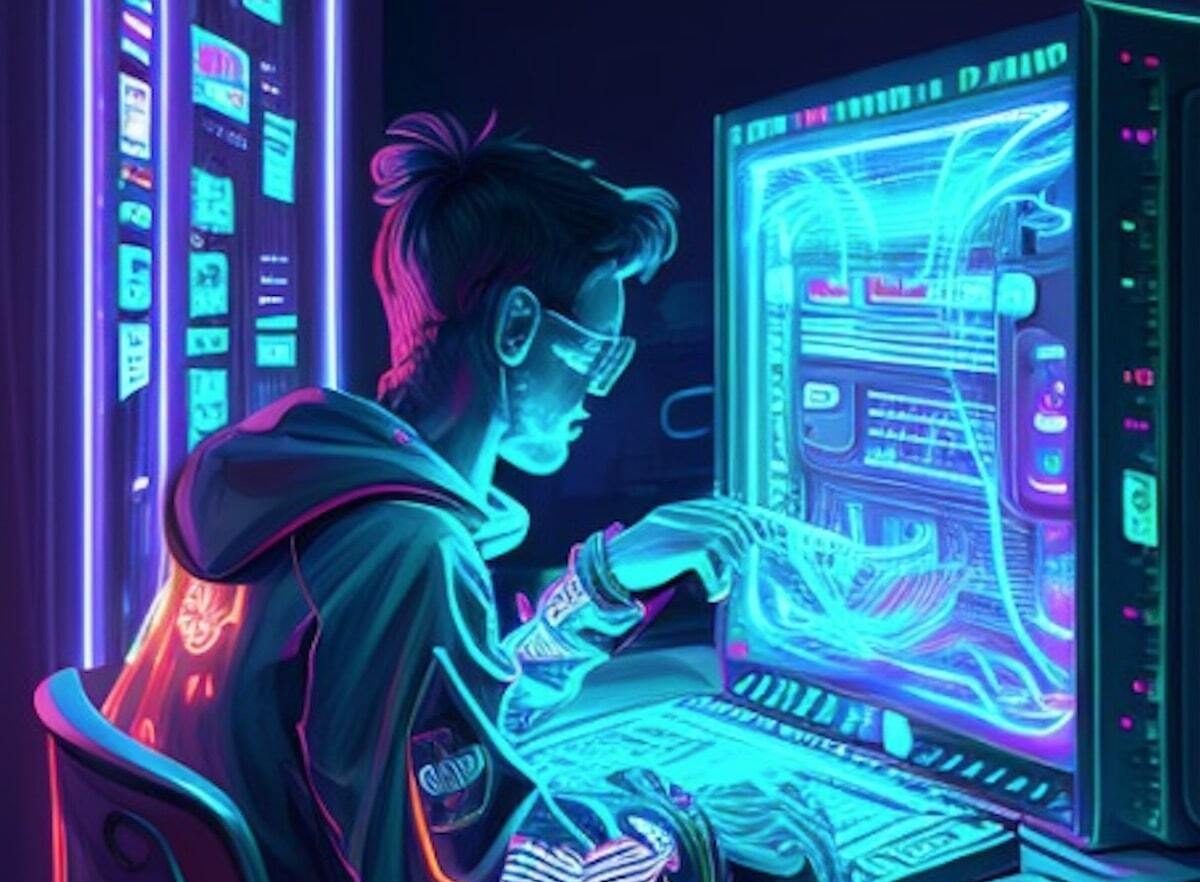 Online Poker HUD (Heads-Up-DIsplay)
Playing online poker has never been more fun, but it is also now a level above anything Chris Moneymaker might have dreamed of it becoming when he played an $80 satellite, qualified for the 2003 WSOP Main Event on PokerStars, and won the title for $2.5 million.
To be profitable playing for real money on an online poker site requires a lot of skill, an ability to bear a bad run of luck without tilting, and the kind of determination once reserved only for the very best in the business. Fortunately, there are more tools than ever that you can use to make your chances of victory even better.
One of the most popular and certainly the most important is a HUD, or Heads-Up-Display. Using one – and knowing how to get the best out of it – will give you a significant advantage by providing you with valuable information about your opponents' playing styles, help you track tendencies, and help you make more informed and profitable decisions.
What is a HUD Used for in Online Poker?
A HUD, or Heads-Up Display, is a tool used by online poker players to display real-time information about their opponents during a game. This gives anyone using it a significant edge as real-time information reveals details about a player's style, as well as habits and patterns that they fall into, allowing you to take advantage of those tendencies to improve your chances of winning.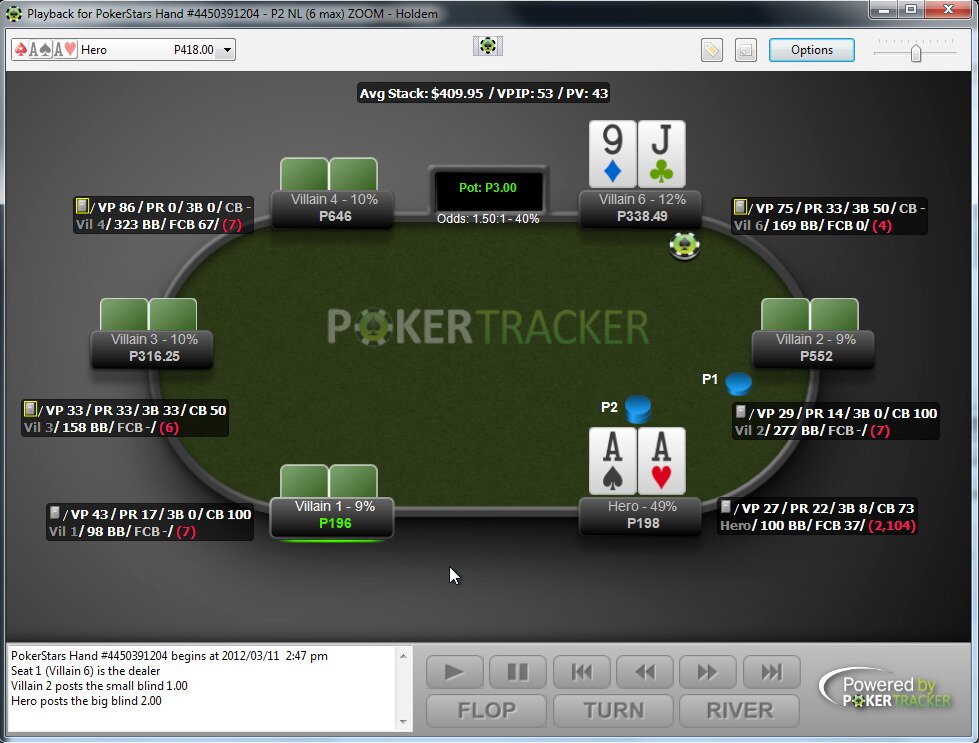 Image provided by Poker Tracker
Setting up Your HUD
To start with, you'll need to set up your HUD. There are a number of different ones that are available and different levels of HUD, such as Hold'em Manager or PokerTracker. If you're a first-time user, then you'll want to make sure that all the information you see is something you understand. We'll come to some of the terminology that is used later on but take the time to research which one is best for your current level of poker experience.
Once you've decided on the HUD for you, make sure that you check it's permissible to use that HUD in conjunction with your favorite poker site. Some of poker's biggest sites are absolutely fine with the use of HUDs, but in recent years other poker sites have taken a stand against the use of HUDs, claiming that it gives players an unfair advantage. Be sure that you know its possible to download your favorite HUD and implement its information on the poker site of your choice before you set it up.
Customizing your HUD for Online Poker
Before you start playing poker with the aid of a HUD, it's worth configuring it to do exactly what you need it to.  With HUDs, you can change the layout in order to optimize your view of statistics and make playing your A-Game as natural as possible. Numbers hovering over or around the seats of your opponent's takes getting used to, so changing the size and placement is important. It's also worth labelling each stat with a different color and using fonts that please your eye.
There are a plethora of numbers that you can call upon to reveal how often your opponent's put money in the pot, raise, call or when they bet in or out of position. You can also adjust the settings of your HUD, with one particularly crucial modification – the time frame that is used to calculate the statistics of each opponent. Depending on how long they have been playing poker, these might have changed, so an overall statistic might be very different to a recent look at that player's tendencies.
Interpreting Online Poker HUD Statistics
Knowing what terms mean before you put together your Online Poker HUD is a little like learning another language. Poker jargon is curious linguistically, and this element could take some time. To give you a short cut, however, here are a few popular phrases that are reduced to initials you'll be familiar with before you know it.
This stands for Voluntarily Put (Money) In Pot. This statistic will tell you how often a player puts money into the pot pre-flop that they don't have to (i.e. they are in one of the blind positions).

his is a crucial stat to keep an eye on and is often very revealing about player types. PFR stands for Pre-Flop Raise and, put simply, is the percentage of hands in which a player raises preflop. If they're aggressive, you're often going to know about it by studying this stat, or possibly AF (Aggression Factor), which divides the number of bets by the number of times that player calls.

This is something that you'll really want to follow up by taking a note of the specific hands. Short for 'Went to Showdown', it'll tell you how often the designated player went to showdown and showed their cards after the river card and the subsequent round of betting was completed.
Optimizing Your Online Poker HUD
Once you have chosen and downloaded your HUD software, you'll want to optimize the information you receive so that it improves your poker game. You'll need to consider what information helps you most. This is called thinking optimally and is a key part of getting the best out of your HUD. What do you want to know and when are you at your best when playing poker against particular opponents? Once you know the answer to that question, you'll known what you want to display in-game.
To make the best use of your HUD, you will need to study each player. Maybe their three-bet ratio is too high. Perhaps they're too passive in folding to continuation bets after the flop. You need to find out, and not only quickly, but in the way that allows you to act on that information and punish errors in real time. Make sure that you're not solely acting on the information the HUD tells you.
Common Pitfalls of Using an Online Poker HUD
One of the biggest mistakes players make is being over-reliant on statistics and not putting them together with other information, such as how long a player takes to act or whether they use their time bank. Then there is the stage of the game you're playing. If it's a cash game, how stacked is your opponent; are they short or one of the big stacks at the table? If it's a tournament, what are their tendencies like when sitting on 50 big blinds compared to 15-20 bigs?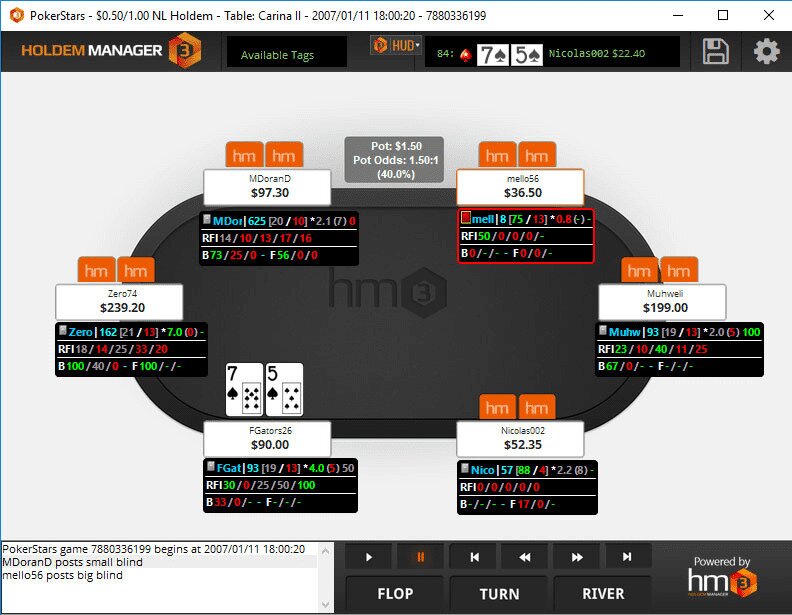 Image Provided by Hold'em Manager
Conclusion
Working with an online poker HUD can improve your poker game dramatically. It allows you to make the most of statistical information to aid the decisions you then make in play. From identifying player types to making your own game no longer reliant on instincts alone but genuine, up to the minute data, using a Heads-Up Display optimally can give your poker game the shot in the arm it needs.