Nick Schulman Steps in for Gabe Kaplan on HSP
Gabe Kaplan may have been Mr. Kotter to most of America, but he was a skilled commentator in the poker community. Some in poker knew him for his decades of poker play, but most knew his voice as half of the commentating duo on High Stakes Poker. Alongside AJ Benza,…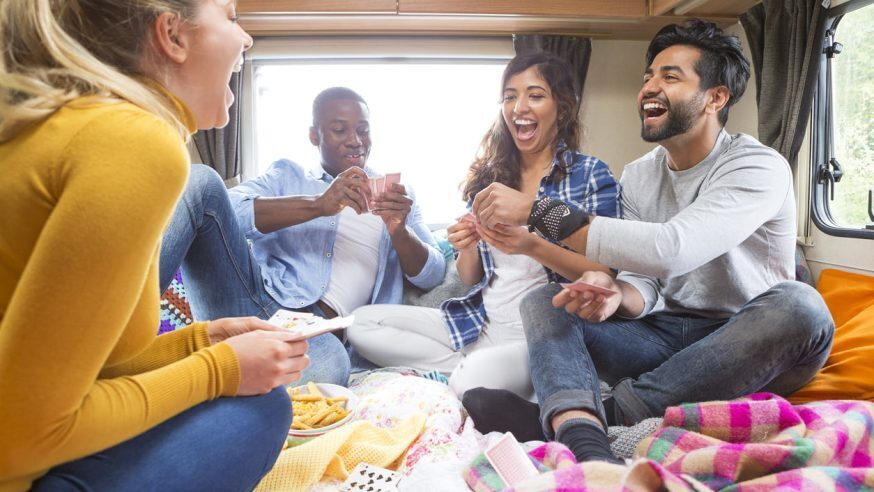 Gabe Kaplan may have been Mr. Kotter to most of America, but he was a skilled commentator in the poker community.
Some in poker knew him for his decades of poker play, but most knew his voice as half of the commentating duo on High Stakes Poker. Alongside AJ Benza, Kaplan had been a part of HSP since it first started taping in 2005 and airing on GSN in 2006. The show featured cash game poker with all of its ups and downs, stacks of money and chips, and good and bad plays, the first of its kind that became a staple of the poker boom.
Kaplan commentated on more than 100 shows over ten seasons throughout a span of nearly 18 years.
This month, though, he announced a step back from commentating on HSP. At the age of 77, he felt it was time to hand the baton to someone else.
Who Could Replace Gabe?
The initial thoughts revolved around the tough choice of replacing an icon in the world of poker commentating. Longtime poker fans remember his voice from as far back as 1997, when he commentated on some World Series of Poker action – the first poker on television.
Kaplan was also a staple in the poker tournament scene. He played for years, during the early days of the WSOP and the Amarillo Slim Superbowl of Poker. He was always funny but no joke at the tables. And that brought an invaluable mix of humor and poker knowledge to High Stakes Poker.
I'm very touched by the love and kind thoughts on my HSP retirement. Thanks to A.J. and Mori for making the job easy and to the fans for the support over the years. Btw, how do I join LinkedIn?

— Gabe Kaplan (@GabeKaplan) January 27, 2023
Benza was going to stay on as a commentator. The tenth season was already airing on PokerGO. So, who could possibly take Kaplan's place alongside Benza?
Schulman, Of Course
There was a common theme amongst the poker conversations after Kaplan's retirement, and that was the suggestion of Nick Schulman to step in.
Always a respected player in the game, Schulman has grown with the game and become one of its most beloved commentators. His broadcasting career with PokerGO began in 2015 when he worked with Benza to commentate on the Super High Roller Bowl Cash Game. He became a recognizable voice across many PokerGO broadcasts, including High Stakes Duel, Poker Masters, US Poker Open, and the PokerGO Cup. He also stepped into the booth to commentate on numerous World Series of Poker broadcasts over the years.
An excellent choice.

Nick brings such a great commentating style along with his years of nosebleed stakes experience.

It'll be fun to watch! https://t.co/lLFudgPkGZ

— Phil Galfond (@PhilGalfond) January 31, 2023
Perhaps Schulman's best – funniest – pairing thus far has been with Ali Nejad, as the latter will say just about anything, as Schulman tries to keep his composure and maintain his calm demeanor.
His new partner will be AJ Benza, at least for High Stakes Poker going forward. Now in its tenth season, HSP will move forward as planned but with Schulman and Benza as the show's voices.
PokerGO had no qualms about putting Schulman in that position, per President Mori Eskandani:
"Nick represents the modern era of poker as one of the most knowledgeable, dignified minds in the game, and we are thrilled to welcome him to High Stakes Poker. When Nick first started working with PokerGO, it quickly became apparent that he had a bright future on this side of the felt. Nick's fresh, insightful perspective has added immense value to PokerGO over the years, and we believe he is the perfect fit to carry on the legacy of poker's most iconic cash game show."
As for Schulman, his work already began. And the public heard his first episode as HSP commentator this week on the January 31 show.
Schulman noted that joining the show is a "tremendous honor." He also noted that Kaplan gave his blessing to him.
For me it isn't High Stakes Poker without Gabe, but I'd like you guys to know I received his blessing. The Don himself. It will never be as good as Gabe and AJ, Farha, and young Daniel dressed like he runs a strip club in Romania. pic.twitter.com/C6bAf7jrQb

— Nick Schulman (@NickSchulman) February 1, 2023