Postle Absconds with Biloxi Winnings Despite Seizure Efforts
Oh, the tangled web he wove. And Mike Postle is still climbing around on that web. We reminded everyone about the Mike Postle poker cheating scandal earlier in the week. He showed up at the Beau Rivage poker room in Biloxi, Mississippi, playing the Million Dollar Heater Poker Series…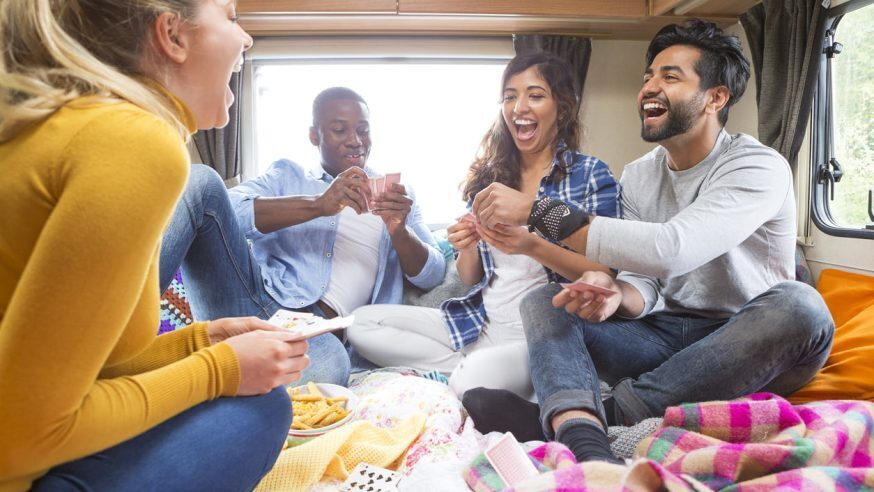 Oh, the tangled web he wove. And Mike Postle is still climbing around on that web.
We reminded everyone about the Mike Postle poker cheating scandal earlier in the week. He showed up at the Beau Rivage poker room in Biloxi, Mississippi, playing the Million Dollar Heater Poker Series Main Event with a disguise. He wore a fake nose throughout the first part of the tournament.
Good Morning Twitter! Welcome to 2023!

I woke up with a message from @Mawkswell

"Unreal just played with Mike Postle he was using an alias floor confirmed it was him"

Postle is in Biloxi. Final table resumes today…he is playing for 200k!@Angry_Polak @Joeingram1 pic.twitter.com/AE4yliakU0

— Angela Jordison (@Angelajordison) January 16, 2023
When he made the final table, Postle wore a medical mask but let most of his face be seen as the final table played. He ended up finishing in seventh place. He was due to collect $32,703.
Payment or No Payment
The revelation that Postle was at a final table left little time for anyone to get a court order to hold his winnings. The Beau Rivage appeared to hold the money at first. And at the same time, Postle's buddies and defenders at Rounder Life tweeted that the poker room banned the publication and owner Evert Caldwell from "covering and attending the final table." The casino told Caldwell that his revelation that Postle was in the tournament created negative publicity for the poker room and the tournament.
BREAKING: @BeauBiloxi is holding Mike Postle's winnings. @RounderLife, and its owner Evert Caldwell were banned from covering and attending the final table of the 2023 Million Dollar Heater main event.@PokerNews @CardPlayerMedia @ChadAHolloway @GCPNet #poker#biloxi

— RounderLife (@RounderLife) January 17, 2023
Unsurprisingly, they found little support from the poker community on Twitter or any other media outlets. It seems that bashing poker media for years doesn't engender the type of all-for-one, one-for-all support they somehow thought they deserved.
It should also be noted that Beau Rivage allowed Postle to play, so there was enough blame to go around for the bad publicity.
Ultimately, Postle did get his money.
It's confirmed that Postle did get paid out by the Beau. Also, my last piece had "seize" in the title, but it was about the -attempt- to seize, and that the garnishment writ had been notarized. The money was temporarily frozen for some time on Tuesday per reports I received.

— Haley "Aunt Eefah" Hintze *️⃣ (@Haley_Hintze) January 19, 2023
Debts Owed
As we mentioned in the previous article, Postle sued a group of people and media outlets for saying bad things about him with regard to the cheating scandal. When he couldn't find representation and found himself on the wrong side of two anti-SLAPP lawsuits, though, he tried to drop the case. What he didn't realize was that the anti-SLAPP does not disappear because a person drops the case that prompted it.
Essentially, Postle accused Todd Witteles, Veronica Brill, and a number of other defendants of defamation and a plethora of crimes against him. In the state of California, though, where Witteles and Brill reside, they had coverage from an anti-SLAPP law.
SLAPP = Strategic Lawsuit Against Public Participation
A SLAPP lawsuit is one that tries to sue critics, forcing them to go to court to defend their free speech. Such a lawsuit also tends to have the side effect of intimidating people, discouraging them from publicly disagreeing with the plaintiff.
Anti-SLAPP laws protect people from those cases. It was created primarily to protect journalists and media outlets but can be used to protect anyone facing a SLAPP lawsuit.
Brill and Witteles hired attorneys and filed anti-SLAPP motions against Postle. When Postle dropped the case, that was irrelevant, and the anti-SLAPP motions moved forward. They aimed to recoup attorney costs incurred by Brill and Witteles for the baseless case filed by Postle.
And then won.
Postle owed Witteles $26,982 for legal fees paid to Eric Bensamochan.
Postle owed $27,745 for legal fees paid to Marc Randazza.
Postle never paid them.
Just Missed Him
At some point, the Beau Rivage decided they didn't have the legal grounds to hold Postle's winnings, so they paid him.
At the same time, Brill had enlisted the help of her attorneys to file a garnishment writ with the casino. However, as Rogen Chhabra detailed on Twitter, the paperwork went through just a bit too late.
A garnishment writ was issued and sent to general counsel for MGM. Unfortunately, by the time the writ was served, according to lawyers for MGM, the Beau was no longer holding the funds.I assume Postle was paid. There is still upside to what transpired. 3/6

— Rogen Chhabra (@rogenchhabra) January 19, 2023
The upside referred to in the tweet is that the judgment against Postle will remain in force for seven years in Mississippi.
It Ain't Over
The downside is that Brill – and Witteles, if he chooses to do so – will need to file a similar writ in any state with any casino at which Postle is playing. It will prohibit him from cashing out in the future.
Further, they will have to do more than the Ex Parte Application for a Temporary Restraining Order Against Plaintiff Mike Postle, as Brill filed in the Superior Court of California in Sacramento. The judge didn't grant her a hearing, ruling simply that the Code of Civil Procedure cited in the application was not applicable. On the other hand, the court left the door open for something else.
"While the Court DENIES Defendant's ex parte application, the Court notes that such denial remains without prejudice to Defendant pursuing statutory judgment collection measures to the extend Defendant possesses an enforceable judgment."
So, they're saying there's a chance.
If the entire Postle scandal has taught the poker community anything, it is that Brill and Witteles will pursue what's right and just as far as they can possibly go. If that means going to every state in which Postle might play a tournament, that might just be what they do.
And the vast majority of the poker community will not only support those actions, they will facilitate them by reporting every Postle sighting to Brill and/or Witteles.