The 5 Best Places to Sell Action for the WSOP
It's WSOP time again, and thousands of people are flocking to Las Vegas for their chance to get their hands on a gold bracelet and take home some life-changing money. But unfortunately, most WSOP scheduled events are a lot of money to risk on one poker tournament for the average person. Add in flights, hotels, and living expenses for the duration of the Series, and it's easy to understand why most people wouldn't be able to afford it. However, rather than entirely avoiding the tournament, these players have an option to make it affordable: to sell action to other players.
Selling Action
Selling action is when a player gets another person to help pay a portion of the buy-in amount in exchange for a piece of any winnings the player receives in the tournament. By doing this, they offset the initial tournament cost and make the event more affordable.
Some players with a proven track record in tournament poker will even charge a "mark-up" when they sell their action. This gives the player even more money for the tournament piece they're selling. For example, if a player is selling action to a $1000 tournament and charges a mark-up of 1.2, it would cost someone $120 to buy a 10% stake in the tournament. If the mark-up was 1.0, it would cost someone $100 to buy a 10% stake. This reflects the edge a player thinks they have over the tournament field.
If you're a tournament player looking to sell action for the WSOP, there aren't many options available. Unfortunately, there aren't many choices regarding dedicated poker staking sites, but you can always use alternative methods to find a stake. We've made a list of the best places to sell action and have given you the lowdown on each. Read on to find out more!
1. YouStake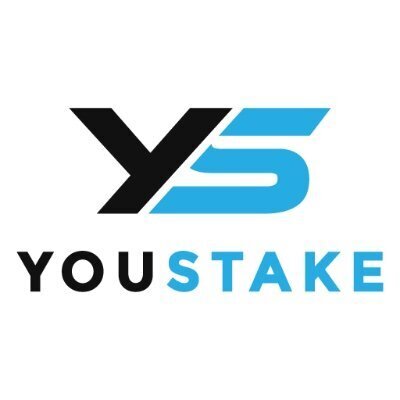 One of if not the most popular staking platforms that poker players use is YouStake/StakeKings. Players can sell any action they'd like to all kinds of events and set their own mark-up. Additionally, you have the flexibility to sell for single events or entire tournament packages. So if you've got a few events you'd like to sell action for, there's no need to create tons of different adverts; you can do it all in one place.
YouStake helps prevent fraud by making everyone who would like to sell action on their site fill out an application form before they're eligible to post a package. KYC requires you to use YouStake to sell action, and you'll be required to post some form of government ID as part of your application process.
Once your application has been approved, you are free to create your staking package. You'll need to advertise precisely what event/events you are playing, how much you want to sell, and what mark-up you will be charging. Not all packages are guaranteed to sell, so you have to decide whether the amount you have raised is enough for you to continue and play the event. If it is not, the money will be refunded to the stakers.
You have a lot of options when it comes to getting money on and off the site. When it comes time to withdraw the money people have sent you and register for your event, you can choose from Zelle, Bitcoin, Skrill, PrizeOut, or a Bank Wire. Some of these payment processors will charge withdrawal fees, but YouStake does not charge any fees for withdrawing money.
YouStake is one of the most trusted staking platforms due to its player verification and legally binding player contracts. They give an extra layer of security to an otherwise trust-based transaction.
Fees: $1.99 + 5% or $14.99 + 2.5% – at the discretion of the staker.
Supported Withdrawal Options: Zelle, Bitcoin, Skrill, PrizeOut, Bank Wire.
2. StakeKings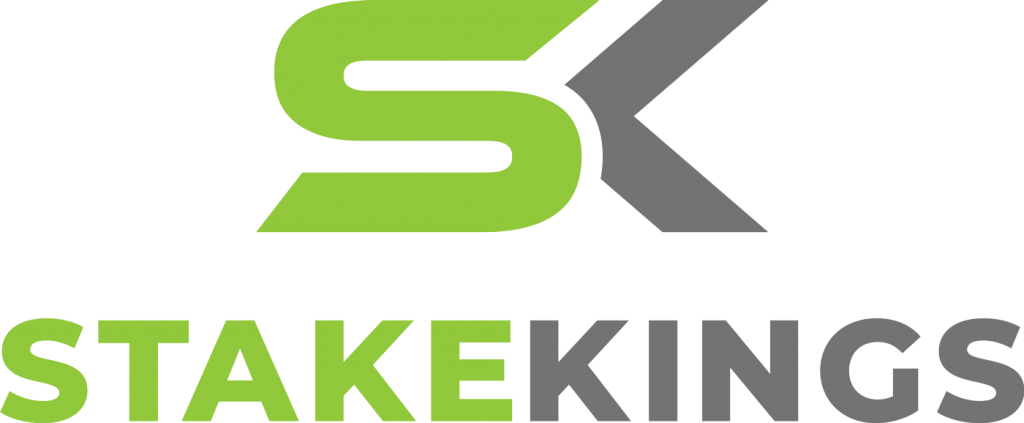 In November 2019, StakeKings merged with YouStake, and now both operate on the same platform. While both companies have retained their flagship site, YouStake has become the primary staking platform. In contrast, StakeKings is more focused on allowing players to buy action.
A select number of people can sell action through StakeKings, though players have to go through a rigorous application process to do so. Only 3% of the players that apply are allowed to sell action on StakeKings. If you manage to get in, you'll be part of an elite group and should find it easier to sell your piece.
However, for most people, it's going to be nearly impossible to get your application approved. So unless you're a high-level player with results to back you up, you're better off selling on YouStake.
Fees: $1.99 + 5% or $14.99 + 2.5% – at the discretion of the staker.
Supported Withdrawal Options: Zelle, Bitcoin, Skrill, PrizeOut, Bank Wire.
3. PocketFives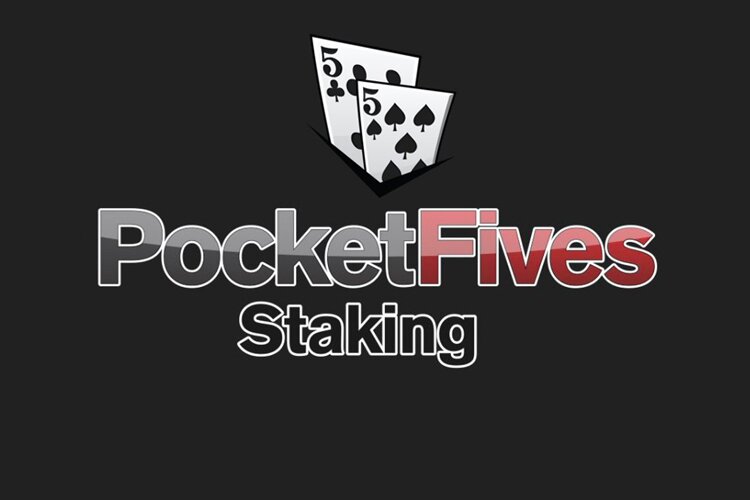 An option that is available to a limited number of players is PocketFives. This poker forum site launched its own staking platform in 2021. They provided an opportunity for several pros to sell their WSOP action on the site and let the general public buy a piece.
High-profile players like Daniel Negreanu, David Williams, and Mike Matusow sell their action on PocketFives. So, in other words, you have to be an elite-level player with a reputation to have any hope of getting your WSOP package listed.
Fees: Unknown
Supported Withdrawal Options: Bitcoin.
4. 2+2 Staking and Other Poker Forums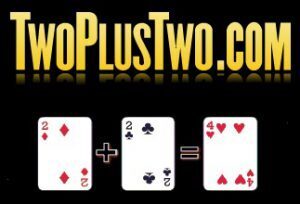 For the more old-school players among you, you may want to consider checking out the staking pages on 2+2 – or any number of poker forums. Forums like these connect like-minded people looking to buy/sell action and allow them to discuss their own terms.
There are no fees required to post on these forums, which is one of the benefits of using them over a more conventional site such as YouStake. It also allows you to create broader terms with your backer. Rather than being locked into a straight ", this is the tournament buy-in, this is the percentage you'll give me, and this is what you get back" kind of deal. You can discuss what happens if you want to re-enter, what happens with bounties, and other things of that nature.
You are also free to choose the payment method that you'd prefer the most. You're not locked into whatever the staking site has available; you can choose anything you'd like as long as both parties agree!
However, one of the downsides of using forums like these is that you don't get the protection offered by a dedicated staking site. You never know who is behind the username. Many people have been burned in the past by dealing with unscrupulous people. In an ideal world, you would only do business with people you know, but that's impossible in such scenarios. Instead, try to do as much due diligence as possible before committing to a staking agreement with someone you've never met, and always honor your side of the deal – that way, you'll gain a good reputation in the community and will find it easier to find a stake in the future.
Fees: Zero staking fees; payment fees may apply.
Supported Withdrawal Options: At the discretion of the seller
5. Other Poker Friends
The original way people would get staking into tournaments beyond their bankroll would be to ask their poker-playing friends to invest in them – and it's still a valid method today! Your friends will know you best, so they'll be able to tell you candidly whether they think you're a good investment in whatever event you're looking to play.
Tournament poker has a lot of variances. That's why it's best to choose your friends who play poker when asking for investment in a tournament series. Suppose you ask your friends who don't play poker. In that case, they may have inflated expectations of how likely you are to win them some money. It could cause some frostiness if you return and tell them that you bricked every event you played.
If you ask your friends for a stake, make sure that friendship is prioritized over the stake. It may sound silly, but money is the number one thing people fall out about. So if you think there's a chance that you busting an event and losing your friend money will cause a rift, it's always better not to play. At the end of the day, friendship is much more important than a poker tournament!
Fees: Zero staking fees; payment fees may apply.
Supported Withdrawal Options: At the discretion of the seller
Conclusion
While staking does cause some controversy, it's becoming more and more prevalent in today's game. Old-school players, in particular, believe that a person should always have 100% of themselves in a poker tournament. With so many large buy-in events, it's almost impossible to have the bankroll to play them all – especially with how tough the games are getting. On top of that, you see an extremely high variance of skill-level in tournament poker.
Finding a staking deal to play at this year's WSOP 2022 could be the springboard you need to launch your poker career!