WSOP Online Poker Bans Bracelet Winner but Questions Remain
The WSOP online poker site in Nevada is the only online poker site in Nevada. Nearly a decade ago, when Nevada lawmakers legalized online poker licensed by the state, there were several sites that launched in the new market. The only one that survived, however, was WSOP-dot-com. There was brand…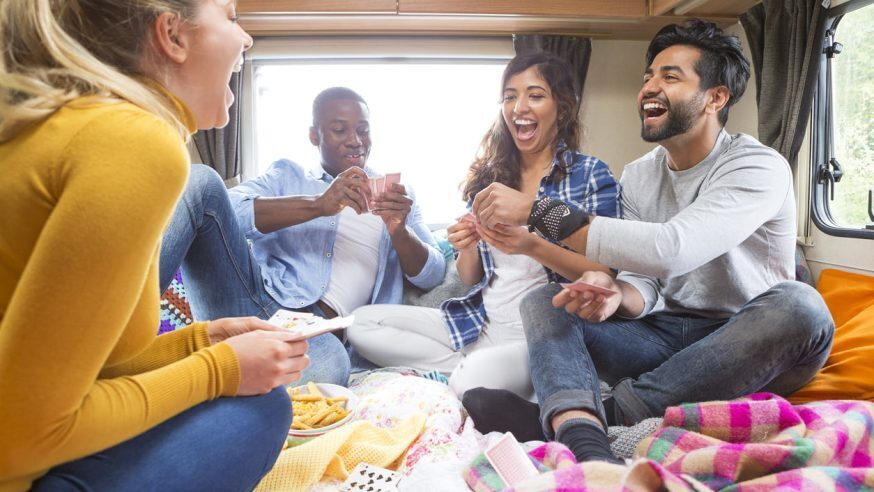 The WSOP online poker site in Nevada is the only online poker site in Nevada.
Nearly a decade ago, when Nevada lawmakers legalized online poker licensed by the state, there were several sites that launched in the new market. The only one that survived, however, was WSOP-dot-com. There was brand recognition, online bracelet events, and eventually online WSOP Circuit ring events. It was also a site that could connect to its sister sites in Delaware and New Jersey. That increased the player pools and gave it a leg up on the competition, as it was the only operator to be eligible to do this.
The WSOP's online poker monopoly in Nevada has continued for years. It certainly has its perks for the operator. But does it really benefit the players?
No Public Accountability
For the many years that the WSOP has operated as a monopoly in the Nevada regulated online poker market, it has not reported its revenue publicly. The online poker law in Nevada reportedly states – though we cannot find the specifics – that an operator is not obligated to release said information unless that are several sites in the market.
The Nevada Gaming Commission (NGC) states that its primary purpose is to "protect the stability of the gaming industry through investigations, licensing, and enforcement of laws and regulations; to ensure the collection of gaming taxes and fees which are an essential source of state revenue; and to maintain public confidence in gaming."
However, there is no effort on the part of the NGC or Nevada Gaming Control Board (NGCB) – or WSOP, for that matter – to release internet poker revenue figures to earn that public confidence.
Enter an Ausmus Accusation
It was a WSOP Online bracelet series that spanned mid-September to mid-October 2022. Jeremy Ausmus was having a great series and made it to heads-up in Event 24, the $7,777 buy-in Lucky 7s High Roller tournament. Out of just 88 entries, Ausmus competed against Jared Strauss for the bracelet and lost. Ausmus won $121K for second place.
Ausmus' tweets about the loss took some not-so-subtle shots at Strauss.
Came up short in 2nd in the @WSOP $7777. Grats to Jared Strauss who I'd never heard of. He def played the best at the ft. I look forward to battling him in the live high rollers as it's obv that's where he belongs despite most his live results being in $60 south point birds.

— Jeremy Ausmus (@jeremyausmus) October 12, 2022
Ausmus added that he wasn't exactly accusing Strauss of being ghosted or using RTA (real-time assistance). However, he and other regulars know what to look for when spotting people who might be cheating. He noted that he'd never before accused someone of cheating, but his instincts were definitely telling him something was off.
Some people in the Twitter streets asserted that accusing a player of cheating just because he may not be a part of a group of regulars wasn't fair. And it would deter new players from taking shots and playing out of their usual zones.
Enter a Defense
Strauss took more than two weeks to head to Twitter to respond. He said he wanted to see where the Twitter discussion went before interjecting. He also admitted that he wanted his first-place prize money of $181K and the WSOP gold bracelet before he said anything.
Essentially, Strauss said that he didn't play a lot of live poker. And in his online play, he has played at the high roller level and did final table a WSOP Online tournament in the past. He explained pauses in his play by saying he stepped back from tournaments to study and invest in some private coaching after having a tough live WSOP in the summer of 2022.
He continued to do well in the WSOP Online series until he tried to play Event 26 and found his WSOP account locked.
suspended. I Immediately called WSOP to find out what the hell was going on and they didn't tell me anything or give me a reason to as why it was banned. I received a phone call the very next morning from WSOP and they asked me a ton of questions including hand history.

— Give me back my Freedoms. Ty have a nice day (@Jstrizza) October 29, 2022
permanently ban my account without reason, other than the pressure of the high roller community not knowing who I am influencing @WSOP business decision in this matter. This is complete utter BS! I played my heart out that tournament, I had Dan Smith give me all his chips to me

— Give me back my Freedoms. Ty have a nice day (@Jstrizza) October 29, 2022
By October 29, WSOP had permanently banned Strauss from the online poker site. He said they gave him no reason and would not answer his questions.
Ausmus Somewhat Satisfied
It wasn't until the start of 2023 that Ausmus provided an update from his perspective. He received an email from WSOP saying that Strauss was permanently banned from the site but could not disclose the findings of the investigation.
Ausmus took a permanent ban to mean that WSOP must have found something to prompt such a drastic move. However, the WSOP said nothing about taking the money or bracelet back from Strauss. If the player had been disqualified, one would think the bracelet would go to the second-place finisher and the prize money would be redistributed.
Nevertheless, he was happy with the result.
4. A deceitful top player playing other accounts or taking them over when deep and/or using RTA are massive threats to online poker and it's too easy to do. Hence why I said anything in the first place. Bravo to @WSOPcom for looking into it and doing something about it

— Jeremy Ausmus (@jeremyausmus) January 5, 2023
Strauss didn't tweet except to respond to Ausmus that he was only told that the WSOP banned him as a "business decision." The site informed him via email, and he couldn't speak to anyone at the company.
Bro, ask around, I've lost with dignity my entire career. This is literally the first time I've ever accused anyone of cheating in 18 years. I only bring it up to update people you were banned, not to try to argue my case anymore or anything like that.

— Jeremy Ausmus (@jeremyausmus) January 5, 2023
More Nefarious Activity Outed
Poker pro Dylan Linde responded to Ausmus to say that a player who won an online bracelet in fall of 2021 turned himself in for cheating in the tournament.
Wasn't sure if I'd talked to you about it before. The person supposedly turned themselves in this summer. Same situation happened in the very next event HR $7777 that I also ft'd and was a different account played by the same player.

— Dylan Linde (@DylanLinde) January 5, 2023
While Linde did find out about the confirmed cheating, WSOP wouldn't discuss any actions taken against the player(s) involved. The company also didn't adjust the payouts or ask for the return of the bracelet.
Players like Matt Berkey and others in the high-stakes realm have also noted that they can spot cheaters on the WSOP site, that they are familiar enough with the players who can afford to play at certain buy-in levels to know when someone bursts in out of nowhere under suspicious circumstances.
No Transparency
The WSOP can only say so much without risking legal liability for badmouthing a player or insinuating cheating without foolproof evidence that they did so. And often, a poker operator can only deduce when cheating occurs – through analysis and knowledge of third-party software – but rarely find indisputable proof.
With that said, the WSOP not only lacks transparency in these types of situations, the poker site is generally unresponsive to inquiries about any such issues.
Scroll Twitter with words like transparency and WSOPcom complaints, and it's easy to find situations in which players at all levels of the game who feel that WSOP wasn't responsive or transparent.
Will @WSOP @WSOPcom address this issue? There were other people affected by this, not just me. All of us customers who pay a lot for the company's services. We deserve to know what happened and what has been done about it. At what point does it become an issue for @NevadaGCB?

— Tristan Wade (@TristanCre8ive) April 12, 2022
Any statement would show that they hear the player complaints or concerns and have taken action for whatever reasons. Even the slightest bit of responsiveness to players on social media or via private inquiries would go a long way in building trust with the community.
This doesn't happen, though. The WSOP-dot-com team takes actions without feeling any need to explain to their customers or the general public. Players are supposed to trust that the WSOP is doing the right thing, investigating where necessary, banning with good reason, and not redistributing money from cheating situations for a reason.
Players deserve answers. They deserve transparency.
Very much so.

It's important to note that they have the worst software with the weakest security against the other platforms so you need to take that into consideration.

The secret is transparency.They don't offer much in that at all in terms of features , function, benefit

— The Deezer 🐾 (@TheDeeezer) July 20, 2021