WPT and PokerStars Put Charity Front and Center
The World Poker Tour is no stranger to charitable giving. PokerStars is no stranger to it, either. Seemingly uncoincidentally, both major players in the poker space announced initiatives on the same day in early February 2023. And both create opportunities for the poker community's generosity to shine. One Drop Foundation…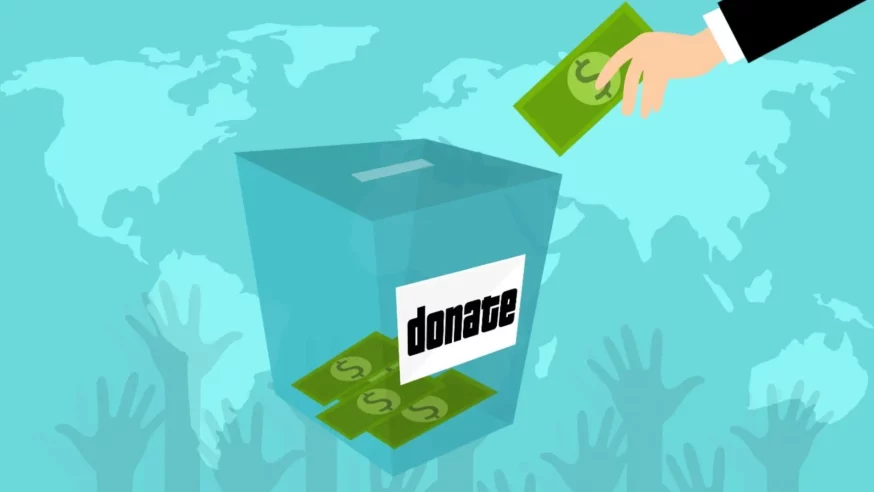 The World Poker Tour is no stranger to charitable giving. PokerStars is no stranger to it, either.
Seemingly uncoincidentally, both major players in the poker space announced initiatives on the same day in early February 2023.
And both create opportunities for the poker community's generosity to shine.
One Drop Foundation
Some will recognize the One Drop Foundation from its role in poker. Founder Guy Laliberte, who also was one of the founders of Cirque du Soleil, was a poker player for some time, and he worked with the World Series of Poker to form WSOP tournaments to benefit One Drop. The 2011 WSOP had the first $1M buy-in Big One for One Drop tournament, and the Little One for One Drop became a staple in the summer WSOP  for years.
The purpose of creating One Drop in 2007 was to help provide safe water, along with sanitation and hygiene, for all communities around the world.
And the foundation's goal is "to be an agent of change and influence towards fairer access to water and distribution of wealth.
What Laliberte found was that billions of people lack safe water in their homes. Nearly two billion people don't have basic water services at their health care facility, either. And there are 206 million people who spend more than 30 minutes per day collecting water. There are also 144 million people who drink water directly from rivers, streams, ponds and canals.
One Drop has partnered with corporations from MGM Resorts to Coca Cola, and from Bono to Prince Albert.
To date, One Drop has improved living conditions for more than 2.7 million people around the world by raising more than $156M.
In 2022, we celebrated 15 years of positive impact around the world, but it wouldn't have been possible without @Cirque and the power of art. pic.twitter.com/o15yTn05V5

— ONE DROP (@onedrop) December 26, 2022
World Poker Tour Foundation
The World Poker Tour may not always put its fundraising efforts on a large stage, but the World Poker Tour Foundation has been raising money for various charitable organizations for years.
The WPT launched its charitable arm in 20112 and has raised more than $45M for charities since then, over the course of 50 events. For example, just this past fall, the World Poker Tour Foundation hosted an event to benefit Education Reform Now to work toward providing a high-quality public education to all children. The sold-out event raised nearly $2M.
In the past decade, the WPT's nonprofit has raised money for the following:
Model Citizen Fund
Catch 81 Foundation
Institute Veneto
Vahagn Setian Charitable Foundation
US Vets Initiative
Special Olympics
AVA Refuge 76
Children's Hospital of Philadelphia
Bell Gardens PD Explorer Program
Conservation International
Enough Project
NASCAR Foundation
World Central Kitchen
TGR Foundation
One Drop + WPT
That list of WPT Foundation partners just grew by one, as the WPT announce it will be working with One Drop Foundation to raise funds for One Drop. They will do this via events at casino stops in the United States and around the world.
Elevating the Future of Charity Poker ♠️@WPT x @OneDrophttps://t.co/KlCNedSl50 pic.twitter.com/grIxCx0AtE

— World Poker Tour (@WPT) February 9, 2023
WPT CEO Adam Pliska noted charitable giving has always been a focus for the company, thus the creation of the World Poker Tour Foundation. "We are eager to continue this charitable thread by teaming up with the incredible One Drop Foundation," he said.
One Drop Chief Marketing and Events Officer Alexandre Meunier noted that of the money the organization has raised through the years, the amount done through poker events exceeds $25M. "We now look forward to the next milestone in our mission to improve access to safe water and living conditions for millions around the globe," she said. "We are confident the World Poker Tour is the ideal partner to help us achieve that goal, hand in hand with the global poker community."
GlobalGiving
Acting as a network, GlobalGiving works with companies and donors to match them with communities and countries in need of assistance.
Started in 2002, GlobalGiving has worked with community-based organizations in countries like Afghanistan and Zimbabwe – hundreds of locations throughout the world – to deliver tools and training, as well as financial support. In addition, when disaster strikes, the organization works quickly to deliver relief and ensure that donations are expeditiously delivered to those most in need.
In its 20 years of service, GlobalGiving has raised more than $805M through more than 1.6 million donors. That money has helped people in more than 175 countries and nations around the world.
Starting in 2017, in partnership with GlobalGiving, @Meta's crisis donate button has given @Facebook users around the world a way to provide disaster relief and recovery.

See the full overview of how nonprofits were assisted in our 2022 Impact Report. https://t.co/AjENXtfizi pic.twitter.com/1WXNQOtUTD

— GlobalGiving (@GlobalGiving) February 3, 2023
PokerStars
Not long after PokerStars launched and became a global force in online poker, the company realized that it could be a force in other arenas as well.
In 2004, PokerStars began its work with charitable organizations, that time working with the International Federation of the Red Cross to raise money for victims of the tsunami that hit many nations in the Indian Ocean. The next year, when Hurricane Katrina devastated the southwest part of the United States, PokerStars again raised funds through charity tournaments, that time to benefit the American Red Cross.
Since then, PokerStars has worked with organizations to help victims of mass shootings in the United States, earthquakes and typhoons in Asia, war in Africa, and cancer and AIDS research.
GlobalGiving + PokerStars
Now owned by parent company Flutter Entertainment, PokerStars is stepping up again. As Turkey and Syria face the aftermath of the horrifying earthquake last week, PokerStars partnered with GlobalGiving to help those who survived the quake.
The death toll rose quickly, and by the time it reached 17,000, Flutter and GlobalGiving had already established a way to provide help.
PokerStars will be matching the public's contributions one-to-one up to £100K to let people know that their donations at any level will double to make a greater impact.
In just the few days since they began the campaign, the death toll has doubled to more than 35,000. Many more are missing, and nearly everyone in earthquake-hit areas are displaced.
To learn more about the Turkey and Syria Earthquake Relief fund, please click on the links below:

Global: https://t.co/626YtR2M2X
UK readers: https://t.co/fwyy9rS4Po

— PokerStars (@PokerStars) February 9, 2023