US Online Poker Overview Shows $61.5M Revenue in 2022
Approximately ten years ago, the United States regulated online poker market made its debut. Three states embraced the idea of each licensing and regulating their own poker operators. Nevada legalized online poker only, without any casino games to create a broader igaming industry. But Delaware and New Jersey both legalized…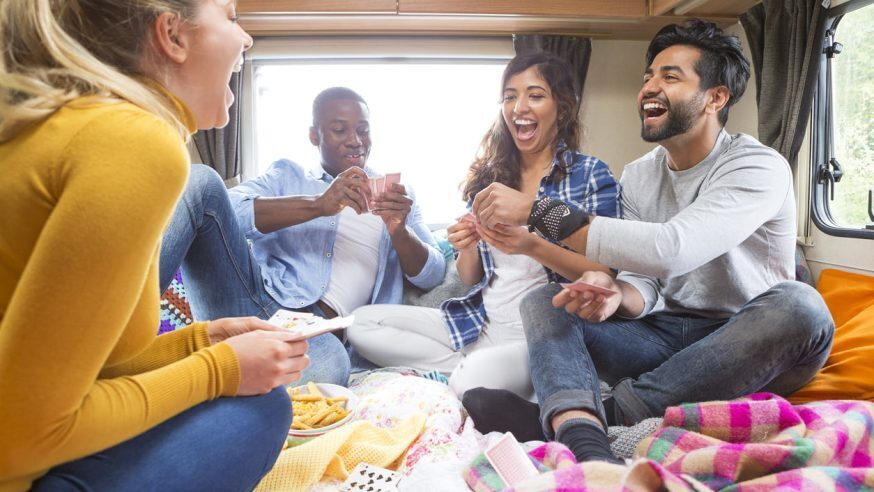 Approximately ten years ago, the United States regulated online poker market made its debut. Three states embraced the idea of each licensing and regulating their own poker operators. Nevada legalized online poker only, without any casino games to create a broader igaming industry. But Delaware and New Jersey both legalized online poker and casinos.
Those three states fully understood that the only way for this new US market to grow is for the states to regulate their own but join their player pools through a network. Creating online poker liquidity across state lines would make the market viable as more states joined in.
It took a long time for other states to join in.
In fact, it took more than half a decade for any other states to even launch online poker. Pennsylvania did it in 2019, followed by Michigan. Even Connecticut and West Virginia legalized igaming but only launched online casinos, as no poker operators have even applied for licenses in those small states.
Tracking US Online Poker Revenue
The original thought was that Nevada would release its online poker revenue, as the Delaware Lottery did for its state and the New Jersey Division of Gaming Enforcement did for NJ. And future poker-loving states would do the same.
This has proven to be a tougher task than anticipated for two primary reasons:
Nevada doesn't need to reveal its online poker revenue if there are fewer than three operators with live poker sites in the state. WSOP is the only one, and it does not release its revenue numbers for public viewing.
Michigan reports its total internet gaming revenue but does not separate out online poker. Despite multiple operators in the state with poker sites, there is no separation of that revenue from the rest of igaming.
So, while seven states have legalized state-regulated online poker, only five states have operational sites, and only three of those provide poker-specific revenue information. For those three states, the total revenue from 2022 was $61,480,956.
Delaware Online Poker
The smallest of the markets, Delaware has only one operator – WSOP – providing licensed online poker. That is due to the three racinos in the state all being owned by the same company. All three run different skins on that same platform.
With that said, Delaware keeps and provides detailed records of its monthly igaming revenue.
For the full year of 2022:
Online poker showed $440,956 in revenue.
Total igaming revenue finished at $13,630,023.
Online poker increased its revenue from 2021 ($420,861) but failed to even come close to the pandemic number of $639,943 in 2020.
On the other hand, total igaming grew substantially from the $10.5M of 2021. Each of the past years has seen the market grow by several million dollars.
New Jersey Revenue
While New Jersey has fully embraced igaming for a decade, its online poker market has struggled. The last several years have seen decreases in revenue, setting it apart from the rest of the igaming market.
For 2022 in its entirety:
Online poker revenue came in at $27,374,502 for the year.
Total igaming, including casinos, showed $1,662,695,774.
New Jersey has been a state that desperately needed more states to sign the multi-state agreement. Michigan just did that with New Jersey, but the boost in poker revenue won't be evident until 2023 because the first day of combined play was January 1, 2023.
Poker hit its high during the pandemic, similarly to Delaware, when it jumped to $38.8M, but it has fallen since then. Last year, it registered $29.9M in revenue and then dipped more than $2.5M again in 2022.
The strength of the total igaming market in New Jersey couldn't be clearer. Revenue grows by several hundred million dollars each year. It came close to $1B in 2020 with $970M and jumped that line last year with more than $1.3B. This year, it climbed again to reach its all-time high of $1.6B.
Pennsylvania Online Poker
Of these three markets that report online poker revenue, Pennsylvania is the one with the shortest life span thus far. PokerStars launched its poker site there in 2019, but most other operators didn't launch until 2020. The market is full now, though.
In 2022, revenue was strong, at least for igaming as a whole:
Online poker pulled in $33,665,498 in revenue.
Total internet gaming revenue hit a new high with $1,364,392,468.
Online poker did show a little bit of growth from the $32.4M it generated in 2021, but it still hasn't met its pandemic mark of $35.8M from 2020. Interestingly, Michigan joined US igaming after Pennsylvania, but the latter has yet to sign the multi-state agreement. It would keep Pennsylvania's online poker market from stagnating much further.
Overall igaming growth mimics its fellow states in this space. The first full year of 2020 was solid with $565M,  but it nearly doubled in 2021 when it jumped to $1.1B. More growth took it to more than $1.3B in 2022, with a solid path of growth ahead.
MSIGA is Key
The Multi-State Internet Gaming Agreement, better known as MSIGA, is key in moving online poker forward in America. Operators must push state governors to sign the agreement – hello, Pennsylvania, Connecticut, and West Virginia – to show the true potential of the poker market.
In addition, when states do sign on to MSIGA, such as just happened in Michigan, online poker operators should pursue that interstate liquidity with expediency. PokerStars showed how it could be done, as the company worked hard to join Michigan and Pennsylvania within eight months of the agreement signing. WSOP, which arguably has more to gain, as it runs in more state than any other operator, has yet to give any indication that it is preparing to connect Michigan to its already three-state player pool.
Ten years after Black Friday, it would be nice for American poker players to see more progress, as well as excitement about the future.