Top 5 Poker Staking Websites Where You Can Raise Money For The 2018 WSOP
Poker staking websites are becoming more popular with each passing year as poker tournament organizers continue to raise the stakes. Today, more than 90 percent of poker players and poker fans admit to having been staked or staking players. Those who are new to the game of poker might not…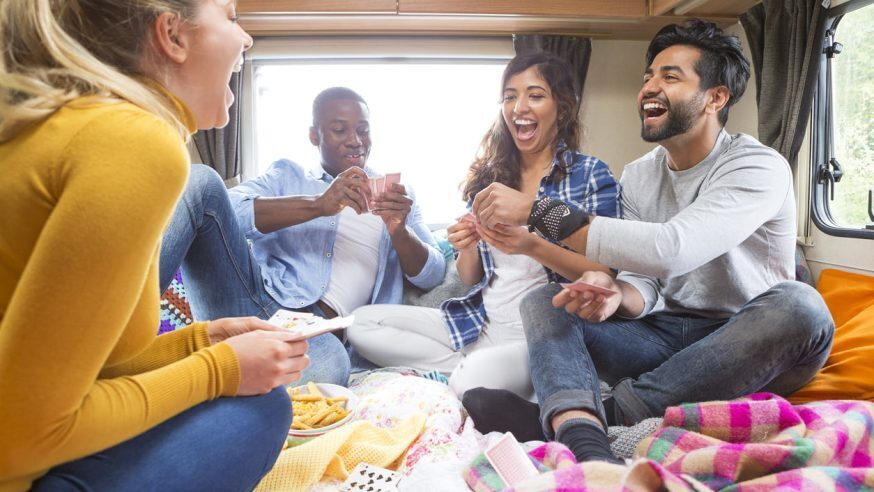 Poker staking websites are becoming more popular with each passing year as poker tournament organizers continue to raise the stakes. Today, more than 90 percent of poker players and poker fans admit to having been staked or staking players. Those who are new to the game of poker might not be aware of how poker staking works.
How Does Poker Staking Work?
Poker staking in some ways is like investing. In traditional investing, there is usually an investor who looks to back a certain enterprise. In poker staking, the investor is often called the "backer" who will be the one funneling money into the game of the "horse" or the "poker player" who will be playing poker to win and in return bring you profits on your investment or stake.
Although there is poker staking in cash games, most of poker staking happens in poker tournaments because of the variance and the short-term profits. The backer/s will put up money to pay the buy-in of a player into a tournament and if the player wins, they all share the prize according to agreed-upon terms.
Poker staking started as a personal hand-shake deal between players and poker enthusiasts back in the day. However this method soon caused a lot of controversy due to deals not being seen through, verbal confirmations being broken and misunderstood terms. That has changed over the last few years as many poker staking sites have started to open up shop to make things easier for both the backers and the players to keep track of the terms of the deal, the investments and payouts.
There are a variety of terms and set-ups in poker staking that could suit you depending on your needs and your monetary capabilities. With the 2018 WSOP fast approaching and millions of dollars in prize money to be won, players from around the world are looking to take part. However not all of them can afford the buy-ins and poker staking websites can help them take part at the 2018 WSOP and play events based on their backer's investment. We take a look at the five most popular poker staking websites in the industry right now.
ChipMeUp
ChipMeUp.com is one of the very first poker staking websites that have weathered many online regulations. Owned by PokerNews, the website celebrated their 10th year in the industry in November last year and continues to be very popular in the industry.
Because of its longevity, ChipMeUp has become one of the most credible staking websites out there with an extensive forum on strategies and player statistics. ChipMeUp offers both staking for players and backers on cash games and tournaments, and has become home to well-known online poker and live pros who sell shares and stake themselves, including Tony G, Casey Kastle, Brandon Adams, AQUARAIDER and rkruok.
YouStake
Founded in 2013, YouStake.com is the first fully integrated sports crowdfunding platform that offers real fantasy sports experience, connects players and backers through direct social interactions, and safeguards player and punter funds with its secure and transparent marketplace that provides 24/7 guidance.
YouStake connects many backers to high-profile tournament pros such as WSOP Champion Jamie Gold, WPT Player of the Year Anthony Zinno, WPT Bracelet holder Mike Leah, and more. The website is simple, clean, and very straight forward, and is endorsed by pros themselves. Right now, it looks like YouStake is also looking to launch an initial coin offering (ICO).
PokerShares
PokerShares may be one of the youngest in the poker staking market but it has indeed grown exponentially since it was started by Mike McDonald in 2017. Many punters are flocking to PokerShares because it offers the unique feature of investing on any player in any online or live tournament in the world. That means you can request to bet on any player who playing at any tournament and PokerShares will see to it that you'll get the fairest rates, depending on the information available on that player.
TastyStakes
TastyStakes.com's clean and straightforward staking website allows poker players to bankroll their games by creating packages. This means that the players themselves are the one selling and introducing themselves, and creating the prices for their shares.
TastyStakes make for a good platform for players who are just starting to share their stakes because it lets players get backers through the website and also incorporate backers who approached them personally into their list. This makes it easier to track all their investors and then pay them out after. TastyStakes can also make for a good tool for just keeping track of your stakes as you can set your packages on private so only you can see and manage your staking arrangements.
Two Plus Two Staking Threads
The 2+2 Forum is one of the biggest and most active poker and staking forums out there, which makes it home to a bulk of statistics and player information, and a favorite of many starting backers and players. It is also one of the go-to sites for US poker players and punters. To get in on the action, players will have to register at the Staking Section.
Unlike other organized staking sites, 2+2 is a free staking service, which means it does not have the same protections that other paid websites have. But the section is heavily moderated to prevent bad actors from selling or buying shares.