RIP Aussie Millions, an Important Part of Poker History
It is always sad to see a staple in the poker industry fall. And the Aussie Millions' disappearance from the tournament scene was the victim of circumstance. The pandemic, compounded by massive investigations into parent company Crown Resorts – and the subsequent jeopardy of several casino licenses in Australia –…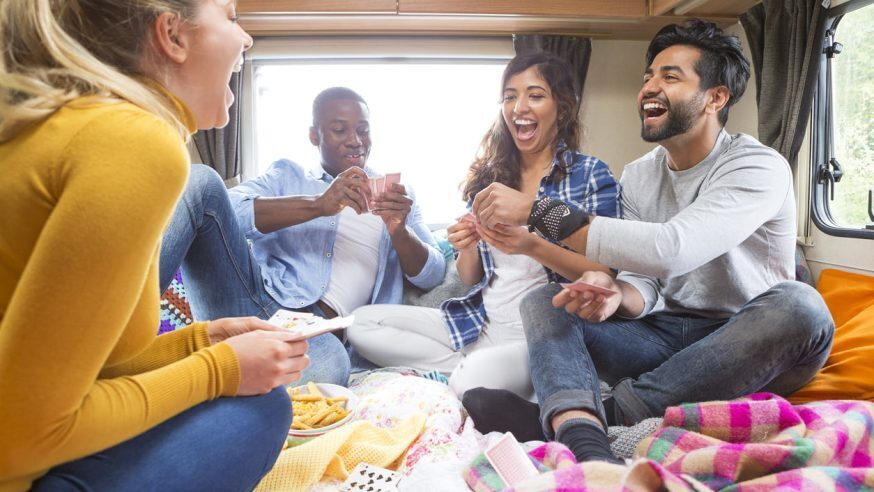 It is always sad to see a staple in the poker industry fall. And the Aussie Millions' disappearance from the tournament scene was the victim of circumstance. The pandemic, compounded by massive investigations into parent company Crown Resorts – and the subsequent jeopardy of several casino licenses in Australia – discarded poker along the way.
The guys at Poker Media Australia discovered that the Aussie Millions is, in fact, no longer in Crown Melbourne's plans.
A Long History
The Crown Casino in Melbourne started offering poker in 1997. The following year, well before the poker boom, the casino offered the inaugural Australasian Poker Championship. The series included 18 tournaments, A$1K buy-in Limit Hold'em tournament attracted 74 players, with Alex Horowitz emerging as the champion for A$25,900 in prize money. That series didn't find immediate sustainability, or so it seemed, as subsequent years delivered smaller schedules.
By 2004, the Crown Australasian Poker Championship had grown, with 12 tournaments on the schedule and more of an international crowd. That year, Steve Zolotow and Andy Glazer form the United States claimed titles, as did Tony Bloom and Marty Wilson from the UK.
In 2005, it turned into the Aussie Millions Poker Championship, nicknamed the Aussie Millions. The Main Event had turned into a No Limit Hold'em event, and the buy-in had grown to $10K. That tournament in 2005 attracted 263 players for a $2.63M prize pool, the largest ever in the Southern Hemisphere to that point.
It grew exponentially from there, in conjunction with the poker boom. The Aussie Millions Main Event results for the next few years solidified its position as an important part of every poker year.
2006 Aussie Millions Main Event: 418 entries / $4.18M prize pool / Lee Nelson of Australia won for $1,295,800 (Nenad Medic and Shannon Shorr made the final table)
2007 Main: 747 entries / $7.47M prize pool / Gus Hansen of Denmark won for $1.5M (Jimmy Fricke finished second for $1M, Andy Black in third for $700K)
2008 Main: 780 entries / $7,758,500 prize pool / Alexander Kostritsyn of Russia won for $1.65M (Erik Seidel finished second for $1M)
2009 Main: 681 entries / $6.81M prize pool / Stewart Scott of Australia won for $2M (Richard Ashby and Elliot Smith made the final table)
2010 Main: 746 entries / $7.46M prize pool / Tyron Krost of Australia won for $2M (Sorel Mizzi, Peter Jetten, and Annette Obrestad made the final table)
2011 Main: 721 entries / $7.21M prize pool / David Gorr of Australia won for $2M (Jeff Rossiter and Chris Moorman made the final table)
2012 Main: 659 entries / $6.59M prize pool / Oliver Speidel of Australia won for $1.6M
2013 Main: 629 entries / $6.29M prize pool / Mervin Chan of Malaysia won for $1.6M (Patrik Antonius and Dan Shak made the final table)
2014 Main: 668 entries / $6.68M prize pool / Ami Barer of Canada won for $1.6M (Sorel Mizzi finished second for $1M, Jake Balsiger and Scott Seiver also made the final table)
2015 Main: 648 entries / $6.48M prize pool / Manny Stavropoulos of Australia won for $1,385,500 (Brian Rast made the final table)
2016 Main: 732 entries / $7.32M prize pool / Ari Engel of Canada won for $1.6M (Tony Dunst finished second for $1M, Sam Abernathy finished third for $624K)
2017 Main: 725 entries / $7,685,000 prize pool / Shurane Vijayaram of Australia won for $1.6M (Ben Heath, Jeff Rossiter, and Fedor Holz made the final table)
2018 Main: 800 entries / $8M prize pool / Toby Lewis of UK won for $1,458,198
2019 Main: 822 entries / $8.22M prize pool / Bryn Kenney of US won for $1,272,598 after chop with Mike Del Vecchio
2020 Main: 820 entries / $8.2M prize pool / Vincent Wan of Australia won for 1,318,000 after three-way chop with Ngoc Tai Hoang and Gareth Pepper (Erik Seidel also made the final table)
After an (almost) record-breaking #AussieMillions Main Event field of 820…one man remains!
A FT deal gave Gary Pepper (NZ) $1m for 3rd & after a 4hr heads-up battle, Tai Hoang wins $1.318m for 2nd place & Melbourne's Vincent "Wonky" Wan collects $1.318m & the #ANTON Bracelet! pic.twitter.com/lsbYdXKUsA

— Crown Poker (@CrownPoker) January 24, 2020
— Crown Poker (@CrownPoker) January 31, 2020
No matter the events of the world, such as Black Friday in America or economic woes around the globe, nothing put more than a dent in the field sizes as the years passed.
Crown Mismanagement
The problem with Crown Resorts started years ago and had nothing to do with poker.
In mid-2019, several mainstream media outlets, including the Sydney Morning Herald and 60 Minutes, released an extensive report. It was the result of a six-month joint investigation into numerous allegations of money laundering, human trafficking, and ties to criminals and crime syndicates.
The investigation uncovered that Crown's "lust for profits" fostered an environment in which executives at all levels of the company overlooked criminal ties, junkets that facilitated drug rings and human trafficking, junket operators serving as loan sharks for gamblers, and a high-stakes community of gamblers at its casinos that were allowed to run wild.
Said allegations prompted the New South Wales Independent Liquor and Gaming Authority (NSW ILGA) to hold public hearings. The investigation would determine if Crown could keep its Crown Sydney gambling license. The Australian Securities and Investments Commission (ASIC) and Australian Transaction Reports and Analysis Centre (AUSTRAC) launched investigations, as did the Victorian Commission for Gambling and Liquor Regulation (VCGLR).
The results were changes at Crown from top to bottom. When Crown casinos reopened after the pandemic, the properties were under the watchful eye of multiple government agencies and new executives.
Bad Signs for Poker
In late 2021, amidst all of the investigations and changes, something else happened. The NSW hearings revealed that a high-stakes gambler had been allowed to gamble for 34 hours straight at Crown Melbourne in 2019. That specific mistake prompted the casino to implement some policies recommended by the regulatory investigations. One of those limited customers to 12-hour visits per day. Further, no one player could spend more than 36 hours at the casino per week.
Needless to say, that new policy negated the ability for the poker room to bring back a solid crowd for regular cash games, much less to run poker tournaments.
That was one of the major reasons that there was no 2022 Aussie Millions. The previous year suspended all poker due to the pandemic – the one that began just after the 2020 Aussie Millions – but the new Crown Melbourne limits assured that there could be no tournament series.
RIP, Aussie Millions
The team at PokerMedia Australia confirmed what most had already assumed. When they asked about tournament poker on the Crown Poker Facebook page, the Crown Social Media Team responded:
"Poker tournaments will no longer be running at Crown."
Oh. While a lot of questions remain, Crown seemed set to keep poker out of its Melbourne casino indefinitely. The PokerMedia Australia guys suspected it could be five years or more.
Missed our debut episode of the @PokerMediaAus Oz Poker Report? No stress: it's still on our Facebook page and you can now also watch it on our YouTube channel! Check it out!https://t.co/F5ynvv1Y35

— PokerMedia Australia (@PokerMediaAus) January 12, 2023
It was a good run for the iconic poker tournament. The Aussie Millions will always hold a special place in tournament poker history.