PCA Generates Big Poker Wins and Excitement Ahead of PSPC
Ask anyone who's been in poker for more than a minute, and they'll know what PCA stands for. It's an integral part of poker history, with Main Event winners like Gus Hansen, John Gale, Bertrand Grospellier, Galen Hall, Mike Watson, Christian Harder, and Chino Rheem. The PCA was one of…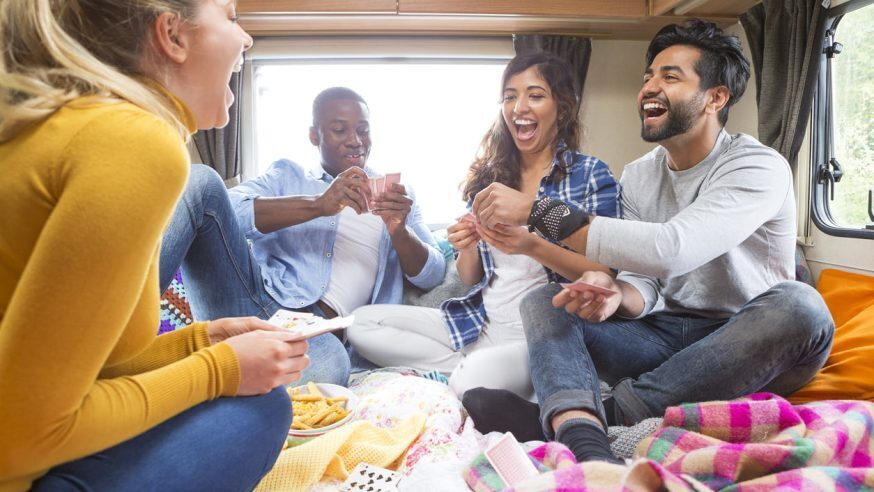 Ask anyone who's been in poker for more than a minute, and they'll know what PCA stands for. It's an integral part of poker history, with Main Event winners like Gus Hansen, John Gale, Bertrand Grospellier, Galen Hall, Mike Watson, Christian Harder, and Chino Rheem. The PCA was one of the first series to offer high roller tournaments, and winners like Vanessa Selbst, Eugene Katchalov, and Victor Blom grabbed some of those titles.
The PokerStars Caribbean Adventure is a staple in poker.
When the PCA disappeared from the global poker calendar in 2020, players missed it. But after a pandemic and some logistics, PokerStars brought the series back this year. For the first time, they held it at Baha Mar, though still on Nassau in the Bahamas.
And the players went to the Caribbean in droves to be a part of it.
BSOP and PCA and PSPC
This PCA was including several key events in its overall schedule.
The Brazilian Series of Poker (BSOP) normally runs its events in – you guessed it – Brazil. But to partner with the PCA and heighten awareness about the tour was worth making a BSOP Bahamas tournament.
The PCA is its own entity, so the bulk of the events were set up with PCA designations. Everything from the PCA High Roller and PCA Super High Roller to the PCA Main Event were a part of the main PokerStars Caribbean Adventure.
Then, the PSPC. The PokerStars Players Championship hosted its inaugural event at the PCA in 2019. The $25K buy-in made it a high roller event, but PokerStars worked for many months to run satellites and giveaways to bring players to the event who wouldn't or couldn't afford to play a $25K. That inaugural PSPC had extra money in the prize pool ($26,455,500), and the stories that emerged from the event were invigorating for poker fans.
Vamos! Congratulations to #PlatinumPass winner Ramon Colillas on taking down the #PSPC and winning $5.1M! 🇪🇸🏆 🎉🥳 pic.twitter.com/tRN2We6x6m

— PokerStars LIVE (@PokerStarsLIVE) January 11, 2019
The next PSPC was going to be in Barcelona in 2020, but we all know what happened in 2020. Needless to say, the PSPC went on a very long tentative hold…until PokerStars scheduled the PCA to make its return. They added the PSPC to the lineup and began awarding Platinum Passes – $30K prize packages for the trip and the tournament – to players around the world in 2022.
That second PSPC was set to be the finale of the 2023 PCA.
BSOP Main Event
The Brazilian Series of Poker Bahamas Main Event kicked off the entire PCA festival. The buy-in was only $1,100, and the reentries were unlimited. The final numbers were impressive:
Entries: 460
Prize pool: $446,200
Paid players: 63 ($1,850 min-cash)
The field contained many players who had never competed in a BSOP event before. The list of players who cashed included some well-known pros, like Katie Lindsay (22nd for $3,550), Maria Ho (20th for $4,100) Andy Wilson (15th for $5,400), and Ludovic Geilich (12th for $6,450).
The final table began just before the dinner break on Day 3, and that break saw Steven Fandozzi in the chip lead, followed by Maria Konnikova. Jonathan Little was in the middle of the pack, and Vicente Delgado sat on the shortest stack.
The double-ups after dinner changed everything, and Konnikova departed in seventh place with $13,650, and Fandozzi followed. Little exited in fourth place with $29,050, followed by Christian Rudolph with $38,950. Allan Barnes took the lead into heads-up play against Delgado, and Barnes took it all the way, leaving Delgado out in second place with $54,550.
Allan Barnes won the tournament for $64,650, the BSOP title, and a PokerStars spade trophy.
Por aqui já tá liberado #TBT do #BSOPBahamas!

Neste histórico evento, que contou com 460 entradas e representantes de 37 países, o vencedor foi o canadense Allan Barnes!

Já deu até saudade da beleza das Bahamas… 🥺#BSOP #Poker #PokerStars pic.twitter.com/X58jGggskt

— BSOP (@BSOPoficial) January 26, 2023
High Rollers
The money has been flowing at this PCA. The high-stakes pros brought (or wired) hundreds of thousands of dollars and jumped directly into action. The first day of the PCA kicked off the first high roller. And the players have been mixing it up ever since.
These are the results of the high rollers (anything with $10K buy-ins or higher) so far:
$100K Super High Roller: 49 entries / $4,753,980 prize pool / Isaac Haxton won for $1,082,230
$20K Knockout Freezeout: 22 entries / $204,732 prize pool / Tauan Naves won for $87,932
$50K NLHE 6-Handed: 31 entries / $1,509,948 prize pool / David Yan won for $485,690
$50K NLHE 7-Handed: 29 entries / $1,412,532 prize pool / Conor Beresford won for $436,912
$50K NLHE 8-Handed: 8 entries / $389,664 prize pool / Jonathan Jaffe won for $194,814
$25K NLHE 8-Handed: 140 entries / $3,361,400 prize pool / Justin Bonomo won for $574,530
$25K PLO High Roller: 44 entries / $1,056,440 prize pool / Dylan Smith won for $364,440
$10K PSPC Warm-Up: 162 entries / $1,571,400 prize pool / Jesse Lonis won for $367,400
$10K Mystery Bounty: 120 entries / $564,000 prize pool / Andrew Chen won for $144,800
Regarding Bonomo's win, it put him over the $59M mark for live tournament earnings and further ahead in that Hendon Mob ranking. His total is $59,558,054, and Bryn Kenney is second with $57,221,865. Daniel Negreanu is third with $50,116,498.
Poker's all-time money leader @JustinBonomo extended his lead early this morning, taking down the @PokerStarsLIVE #PCA $25k 8-Handed, after a three-way ICM chop with @ikepoker and @RuiNF17 saw him bag a $574,529.

The score takes his lifetime earnings to a historic $59.5 million. pic.twitter.com/8ZUjOUQGNG

— PokerNews (@PokerNews) January 29, 2023
PCA Main Event
Prior to the 2019 PSPC, the main attraction of the PCA was the PCA Main Event. It was a $10K buy-in that all the pros wanted to play. It still is a big deal, but now it is not the finale of the series.
The PCA Main may not be the finale, but it garnered a solid field of players. Starting on January 23, the $10K PCA Main Event offered two starting days, each one offering a single reentry opportunity. When the tournament staff tallied the final numbers, they showed:
Entries: 889
Prize pool: $8,623,300
Paid players: 127 ($17,600 min-cash)
Here is how the action went down!🫧 https://t.co/hvfWtF5XuY pic.twitter.com/TCG2yj8XVe

— PokerNews (@PokerNews) January 26, 2023
The field dwindled to about 150 players on Day 2 and into the money on Day 3. Only 54 players returned for Day 4, but Sam Grafton and Steve O'Dwyer were among the first to leave, followed later by Dylan Linde, Justin Bonomo, Jesse Lonis, Anton Wigg, Chad Eveslage, Maria Konnikova, Nick Petrangelo, and Ramon Colillas.
On Day 5, sixteen players started, but to play down to six, Sergi Reixach busted (12th place for $93,800), Jonathan Little left (ninth place for $139,900), and Taylor Paur departed (eighth place for $181,900). Alexandros Kolonias was the final bustout of the day, taking with him $236,500 for seventh place.
Pedro Neves led the final table of six, but Alexandre Raymond and Artur Martirosian were close behind.
The #PCA Main Event final table is set:

1. Pedro Neves – 6,205,000 (62 BB)
2. Alexandre Raymond – 5,955,000
3. Artur Martirosian – 5,855,000
4. Michel Dattani – 4,000,000
5. Christoph Csik – 3,905,000
6. Jamil Wakil – 755,000 pic.twitter.com/HuNUCrBq1R

— PokerStars LIVE (@PokerStarsLIVE) January 29, 2023
First PCA Champion in Four Years
The final table began with action, as Christoph Csik busted Jamil Wakil in sixth place. Martirosian then took over the chip lead and started to run away with it. That was until Michel Dattani worked his stack up to be in contention. Raymond eliminated Csik in fifth place, but then Neves eliminated Raymond in fourth.
The final three players took a break to discuss a possible deal but returned without one. They continued play with Neves holding a solid lead, but a bit later, Dattani doubled through Neves to take that top spot. Neves did work back up to nearly even. However, when short-stacked Martirosian pushed all-in, Dattani was there with a better hand. He ousted Martirosian in third.
Dattani took 15,825,000 chips into heads-up, with Neves holding 10,850,000. The two agreed to an ICM deal giving Dattani $1,266,963 and Neves $1,183,037. They would continue to play for an extra $50K and the trophy.
It didn't take long for Neves to call off his stack with A-J on a board of A-T-2-Q-3. But there were three clubs on the board, which was good for Dattani and his A-5 of clubs. He won the tournament.
An incredible tournament and an amazing final table. A brilliant performance from Michel Dattani saw him crowned the PCA Main Event champion.

He won $1,316,963 after a heads-up deal with Pedro Neves, who collected $1,183,037. 👏 🏆 pic.twitter.com/cROIkZP6af

— PokerStars LIVE (@PokerStarsLIVE) January 30, 2023
The final table results were:
1st place: Michel Dattani (Portugal) $1,316,963
2nd place: Pedro Neves (Portugal) $1,183,037
3rd place: Artur Martirosian (Russia) $677,400
4th place: Alexandre Raymond (Canada) $519,600
5th place: Christoph Csik (USA) $399,800
6th place: Jamil Wakil (Canada) $307,500
7th place: Alexandros Kolonias (Greece) $236,500
8th place: Taylor Paur (USA) $181,900
9th place: Jonathan Little (USA) $139,900
Michel Dattani takes #PCA spoils after all-Portuguese heads-up battle, banking $1.3 million.

👉https://t.co/LQGGqfcf7G
👉UK readers: https://t.co/6LGSoRqnfn pic.twitter.com/VKBCV7tJNV

— PokerStars Blog (@PokerStarsBlog) January 29, 2023