Los Angeles Poker Livestream War Heats Up
February 7 was a Tuesday, an otherwise uneventful day in the poker world. Everything is settling down from the big WSOP schedule release the week before and the end of the PCA/PSPC in the Bahamas, among other news from the prior days and weeks. Hustler Casino Live (HCL) hints that…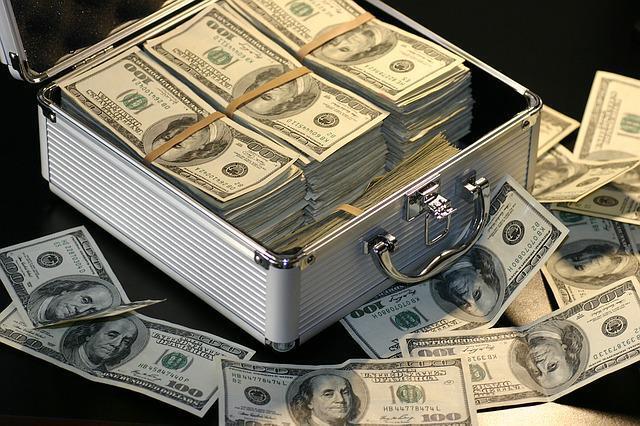 February 7 was a Tuesday, an otherwise uneventful day in the poker world. Everything is settling down from the big WSOP schedule release the week before and the end of the PCA/PSPC in the Bahamas, among other news from the prior days and weeks.
Hustler Casino Live (HCL) hints that it will make a "MAJOR ANNOUNCEMENT" on its pre-game show on Tuesday afternoon. Meanwhile, Live at the Bike (LATB) has an announcement in the queue, a video pre-recorded and ready to go…on the same day.
Ultimately, LATB released its video first, and HCL revealed its news a bit later. Both are exciting for fans of poker livestreams. And many of those fans do seem to love the livestream rivalry as well.
First, Memory Lane
In September 2022, Robbi Jade Lew was a fairly new face in poker. She played on the Hustler Casino Live streamed cash game, as do so many other people, from poker pros to internet influencers to wealthy businesspeople. The stakes were $100/$200/$400, and Lew was a businesswoman who could afford to play.
And then she played a particular hand in an unconventional way. It just so happened that she played J-4 offsuit on a T-T-9-3 (two clubs) board against regular HCL player Garrett Adelstein. He had raised with 8-7 of clubs preflop and bet on the flop and turn. When Lew pushed back on the turn – later admitting that she believed she held J-3 instead of J-4 – Adelstein raised all-in. And Lew called. They ran it twice, and she won both times.
Among those stunned at her play, Adelstein was so taken aback that he almost couldn't keep playing. An entire scene ensued after the hand, involving Lew trying to calm the situation and giving him most of the money back from the hand, and Adelstein ultimately accused her of cheating and left the game.
The situation brewed and then calmed. There were official and unofficial investigations. There was a crime by an HCL employee unearthed during one of those investigations, and the alleged perpetrator of said crime is now on the run from the police. Some in the poker community criticized HCL's livestreaming security. And neither Lew nor Adelstein returned to HCL to play.
Eventually, HCL found no wrongdoing on the part of Lew and had to declare the investigation complete.
Meanwhile, Adelstein stayed away from poker altogether, while Lew played in tournaments quite frequently through the end of 2022.
Lew at the Bike
The Live at the Bike announcement on February 7 came from Lew herself. She recorded a video saying that she will return to the livestream streets…but on LATB instead of HCL.
I'm backkkkk!!! Tune in to @LIVEattheBike @phil_hellmuth
NEXT WEEK: Feb 14/15/16 💗 https://t.co/i7p6a0psMg

— Robbi Jade Lew (@RobbiJadeLew) February 7, 2023
Lew will make her debut on LATB on February 14 and play the two following days as well. Phil Hellmuth is one of the other players at the table, and he will be sitting down with $300K. Lew also used the video to invite another "poker brat" named Garrett Adelstein to play, too.
(Shocking opinion: He's probably not going to play.)
Millionaires in May
The Hustler Casino Live announcement made it known that HCL will host a high-stakes cash game in May. Ryan Feldman went on the HCL Pre-Game Show on Tuesday to give a few details.
It will be called the Million Dollar Game, and players will need to buy in with a minimum of $1M each and play $500/$1000 blinds. If there is enough interest, the game could be held over multiple days. Ideally, there will be at least two days of different lineups.
Further, Feldman said that he hopes the game will be viewed well outside of the poker-verse. He anticipates mainstream coverage that will beat the 100K viewers from last year's cash game featuring YouTuber MrBeast.
BREAKING NEWS!!

THE MILLION DOLLAR GAME
$1 MILLION MINIMUM BUYIN
$500/1,000 blinds
Coming May 2023 to @HCLPokerShow

For the first time in poker livestream/TV history, we will have a $1 mil buyin game. Live streamed for free on the HCL YouTube channel. Players TBA later. pic.twitter.com/cYQIabQev9

— Hustler Casino Live (@HCLPokerShow) February 7, 2023
Interestingly, the graphic notes that it will be the "biggest game in poker history," echoed by Feldman saying that it will be the biggest buy-in game ever in poker. Referring to the $1M buy-in, he said, "It's never happened before."
PokerGO would like a word.
IT'S HAPPENING!

No Gamble, No Future is going LIVE with one of the biggest cash games ever!@IAmMaverick888, @rob_yong_, Rick Salomon, @Patrik_Antonius, @therealmjpoker, and @Andrew_Robl in a $1M buy-in game with escalating blinds.

Watch it FREE on our YouTube on Feb. 17th! pic.twitter.com/RIyyUD8I9H

— PokerGO (@PokerGO) February 6, 2023
The No Gamble, No Future series is hosting a $1M buy-in cash game with escalating blinds that will livestream on February 17. And they posted the announcement on Monday, February 6.
Even so, the HCL Million Dollar Game will be big when it happens. Some of the players may overlap with the PokerGO game, like Eric Persson. But Feldman hinted that other participants may be Alan Keating, Eric Persson, and some other HCL regulars.
Twitter revealed interest from the following:
Nikhil "Nik Airball" Arcot
Ethan "Rampage" Yau
Jason Koon
Notably, Adelstein tweeted that he might play. And if he does, Dan Smith said he will, too.
If Garrett's playing I'll play too👋

— Dan Smith (@DanSmithHolla) February 8, 2023