Pechanga Resort & Casino Offers Live Poker Room
Pechanga Resort & Casino, one of the biggest casinos in California, includes a live poker room. Located right above the casino's Round Bar on its second floor, the live poker room offers a wide range of no-limit and limit poker games ranging from Five Card Omaha to Texas…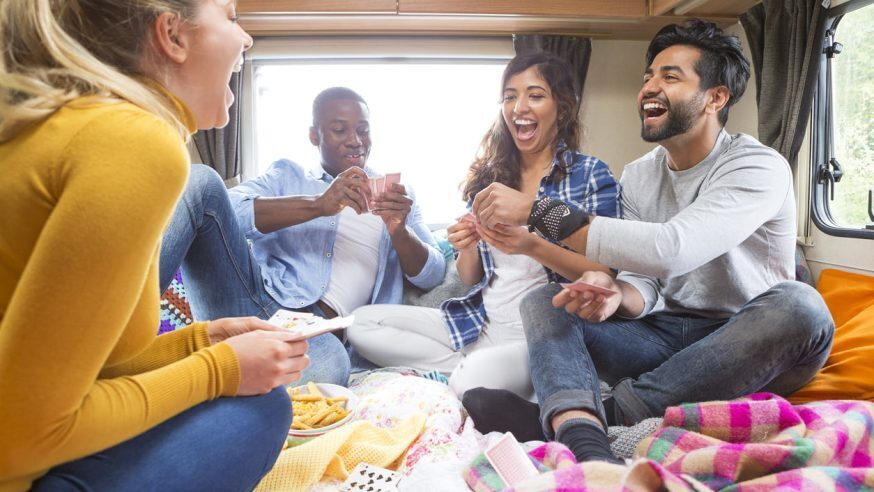 Pechanga Resort & Casino, one of the biggest casinos in California, includes a live poker room. Located right above the casino's Round Bar on its second floor, the live poker room offers a wide range of no-limit and limit poker games ranging from Five Card Omaha to Texas Hold'em. The room has courteous and well-trained dealers, several low-stakes games, and 43 non-smoking tables.
The live poker room at Pechanga runs a wide range of NL Hold'em tournaments all through the week. The best of them are a $3k guaranteed, $40 buy-in tournament that is played at 10:00 a.m. on Mondays. On Tuesdays and Thursdays, the live poker room holds survivor tournaments that reward the top 10 players with equal parts of the prize pool. On Fridays, fast track tournaments with buy-ins of $55, 15-minute rounds, and guaranteed prizes of $5k are held at 11:00 a.m. as well as 7:00 p.m. A special Ho Ho Ho Holiday Tournament with a guaranteed prize of $3,500 and a buy-in of $25 will be played at 1:00 p.m. on Dec 25, Friday.
Click Here For Sites Still Accepting USA Player
In January, the live poker room will offer two player-appreciation freerolls. The first 300 players who sign up for these tournaments, which will be played at 2:00 p.m. on January 15 and January 29, will be given the opportunity to take part in these freerolls and win their share of a $4k prize pool.
In January, members of the Pechanga team as well as players can take part in a program called Restock the Shelves Program for the benefit of a food bank in the locality. On January 18, players can get a $5 cut on the buy-ins of tournaments held at the Pechanga Poker Room if they bring non-perishable food items.
The Pechanga Resort & Casino, which has features such as a golf course, a spa, and a Pechanga Showroom Theatre that can seat 1,200 spectators, is the biggest casino in California, even bigger than the Las Vegas based MGM Grand.
On December 16, the Pechanga Band of Luiseno Indians launched its expansion project worth $285 million, a project that will take 24 months to complete. The expansion will include a hotel wing with 568 rooms, a spa with two stories, and a resort-style pool complex sprawling over four acres.
The casino resort is located in Temecula, 90 miles to the east of Los Angeles. It owns 26 daily shuttles that move all over Southern California.