MGM Shuts Down Three Of Its Las Vegas Poker Rooms Permanently  
The Nevada poker industry has lost three more rooms. The Mirage, Mandalay Bay, and Excalibur, all owned by MGM and located on the Strip, will no longer offer poker games. The three rooms have been closed since mid-March due to the COVID-19 pandemic. With the recent closures, there are only…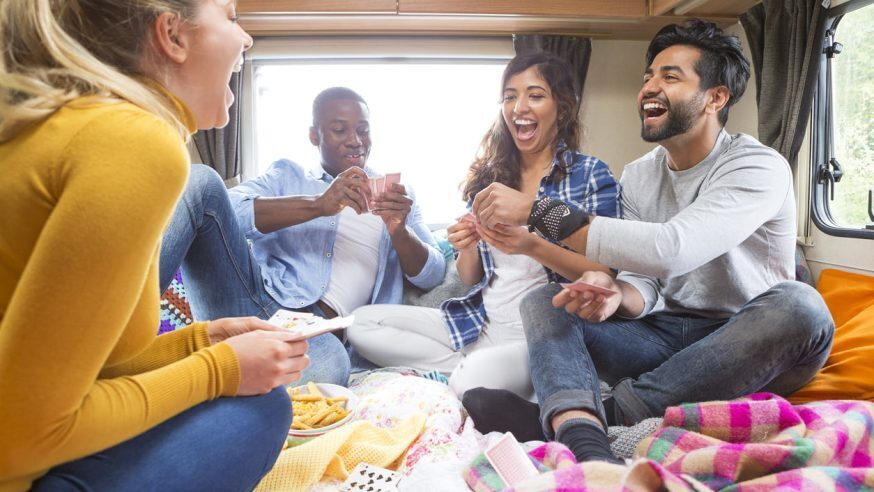 The Nevada poker industry has lost three more rooms. The Mirage, Mandalay Bay, and Excalibur, all owned by MGM and located on the Strip, will no longer offer poker games. The three rooms have been closed since mid-March due to the COVID-19 pandemic. With the recent closures, there are only three MGM properties in Las Vegas that are currently accepting poker players namely, MGM Grand, Aria, and Bellagio.
Poker Room Closure Trend Continues in Nevada
Live poker is among industries severely affected by the COVID-19 crisis. Worldwide, a number of venues have decided to close down for good, and the state of Nevada is no exception. In Las Vegas in particular, 31 card rooms were operating before the coronavirus wreaked havoc in March; just 19 of them were able to reopen post-pandemic, with some deciding to cease their operations permanently, including the three MGM properties.
Over in Clark County, the 34 rooms and 430 poker tables originally operating prior to the pandemic have now dropped to just 21 and 285. In the whole of Nevada, poker games were available in 57 venues in February, before COVID-19 got completely out of proportion. Today, there are just 29 locations where one can play poker.  The open tables have also gone down from 540 to just 338.
The recent drop in figures doesn't come as a surprise though. Even before the pandemic, poker rooms had been shutting down in Nevada. According to the UNLV Center for Gaming Research, the state's poker industry has been shrinking year after year since 2009, but 2020 has recorded the lowest numbers so far.
Top Pros Recall Previous Experiences at Mirage
The three MGM poker rooms weren't as busy as the major venues in Vegas when they were still in operation. Excalibur, the Mirage, and Mandalay Bay only ran up to 12 tables, but many are still saddened by the closures, especially those who started their careers at those rooms, particularly the Mirage which was once a top poker destination in Vegas.
The room reduced its tables to just 12 in 2015, but many pros would recall how robust the venue was back in the day. In fact, some of today's successful poker players, including Daniel Negreanu, Eli Elezra, Gavin Griffin, and David "ODB" Baker were regulars in the room, playing $20/40 limit games, which allowed them to build their bankrolls and launch their respective careers. The venue also featured in the popular film "Rounders".
Above all, the closures have left hundreds of staff unemployed and they will now be forced to find new jobs, another huge challenge for them after the pandemic.
Bad Beat Jackpot Money To Be Redistributed
While the recent closures are a huge blow to the Nevada poker industry, there's some positive news for players: MGM will redistribute the outstanding bad beat jackpot money at the three properties in the form of freeroll tournaments.
As per the state's gaming regulations, since the money is contributed by players, it is not owned by the casino and therefore must be returned to players in the event of permanent closure. To do this, MGM Grand is hosting three freerolls, over the next month. The first tournament already took place on November 3, but players still have a chance to win prizes without any investment on November 17 and December 1.
Registration for the November 17 event opens on November 11 at 5pm, while registration for the final freeroll will be on November 25 at 5 pm. The first freeroll gave away Mandalay Bay's $24,022 jackpot cash.  In the remaining two tournaments, players will compete for Mirage's $69,804 prize pool and Excalibur's $27,837 jackpot money.
All in all, more than $100,000 in bad beat jackpot is redistributed to players. While players can take part in these tournaments for free, they must remember that the seats are limited, so they must register on time to secure one. The poker room at MGM Grand reopened back in July and is currently running 13 tables.