Katz Wins PokerGO Cup as Participation Increases
The PokerGO Tour didn't waste any time getting the new season off the ground in 2023. The PokerGO Cup began on January 11 with an eight-event series for high-stakes poker players in Las Vegas. The PokerGO Studio at Aria was the place to be for the action. Range of Winners…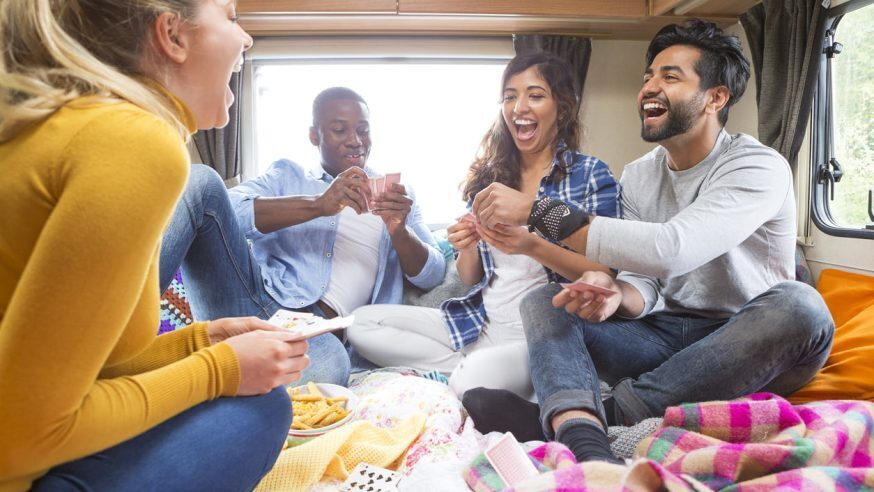 The PokerGO Tour didn't waste any time getting the new season off the ground in 2023. The PokerGO Cup began on January 11 with an eight-event series for high-stakes poker players in Las Vegas. The PokerGO Studio at Aria was the place to be for the action.
Range of Winners
The third iteration of the PokerGO Cup was exciting for high-stakes poker followers. Some very familiar names in the game – Justin Saliba, Sean Winter, Alex Foxen – captured titles, and old school player Isaac Haxton won the final event of the series.
There were also some names appearing on the winner list that may be forces on the PokerGO Tour in 2023, like Aram Zobian, Edward Sebesta, Punnat Punsri, and Anthony Hu.
The list of results for all eight events is:
$10K NLHE (Event 1): 90 entries / $900K prize pool / 13 paid / Sean Winter won for $216K
$10K NLHE (Event 2): 83 entries / $830K prize pool / 12 paid / Aram Zobian won for $207,500
$10K NLHE (Event 3): 90 entries / $900K prize pool / 13 paid / Edward Sebesta won for $216K
$10K NLHE (Event 4): 78 entries / $780K prize pool / 12 paid / Justin Saliba won for $195K
$15K NLHE (Event 5): 56 entries / $840K prize pool / 8 paid / Anthony Hu won for $268,800
$25K NLHE (Event 6): 50 entries / $1.25M prize pool / 8 paid / Alex Foxen won for $317,040
$25K NLHE (Event 7): 31 entries / $775K prize pool / 5 paid / Punnat Punsri won for $310K
$50K NLHE (Event 8): 26 entries / $1.3M prize pool / 4 paid / Isaac Haxton won for $598K
Isaac Haxton (@ikepoker) walked away with the largest prize of the 2023 PokerGO Cup with a win in Event #8: $50K No-Limit Hold'em for $598,000!

Cary Katz finished 2nd and earned the PokerGO Cup Series Title and $50K championship bonus.

🔗 – Read More: https://t.co/ghUua26UQv pic.twitter.com/QRCgg7eC9k

— PokerGO News (@PokerGOnews) January 21, 2023
Founder Finds Cup
Cary Katz is no longer involved in PokerGO (formerly Poker Central) operations, but he is always playing PokerGO events. And in this PokerGO Cup, he won. Well, he didn't win an event, but his five cashes garnered the most points to win the PokerGO Cup – the actual cup.
It wasn't easy. And Katz had competition all the way until the final table of the last event. Sean Winter and Dan Colpoys could have won the cup if they won Event 8, but Katz had to finish first or second to grab it. Katz' ultimate second-place finish did win the cup because of this set of results:
Event 1: 10th place for $27K
Event 2: 6th place for $49,800
Event 3: 4th place for $90K
Event 6: 4th place for $125K
Event 8: 2nd place for $364K
The points added up to 460, just topping Hu and his 454 points.
Katz also profited from the series. Even if he played all eight events, which would have cost $155K, he cashed out for $655,800.
The numbers have been tallied and it's official, Cary Katz is the 2023 PokerGO Cup Champion!

Katz had four final tables and five cashes across the eight event series and earned 460 leaderboard points plus $655,800 in total prize money.https://t.co/IsgeQfmYF8

— PokerGO News (@PokerGOnews) January 21, 2023
Increased Popularity
The PokerGO Cup did well this year, garnering 504 entries and awarding $7,575,000 in prize money.
Its third year also provided an opportunity to look at the growth of this particular series:
2023 Cup: 504 entries (up 11% from 453 in 2022, up 35.5% from 372 in 2021
The overall prize money awarded was down, actually, as the buy-ins have adjusted to accommodate the poker economy and the ever-growing number of high-stakes tournaments offered throughout the year.
2023 Cup: $7,575,000 paid (down from $7.92M in 2022 and $7.85M in 2021)
More butts in seats are better.
Image courtesy of PokerGO.com