Hustler Casino Live PLO Game Crushed by Poker Legend Tom Dwan
The latest cash game session to catch the imagination of a poker-obsessed public has been paying out on Hustler Casino Live. It is not a modern player who has crushed the field, however, but instead the former Full Tilt Poker poster boy Tom Dwan, who destroyed dreams and piled up chips in Pot Limit Omaha at plenty of superstars' expense.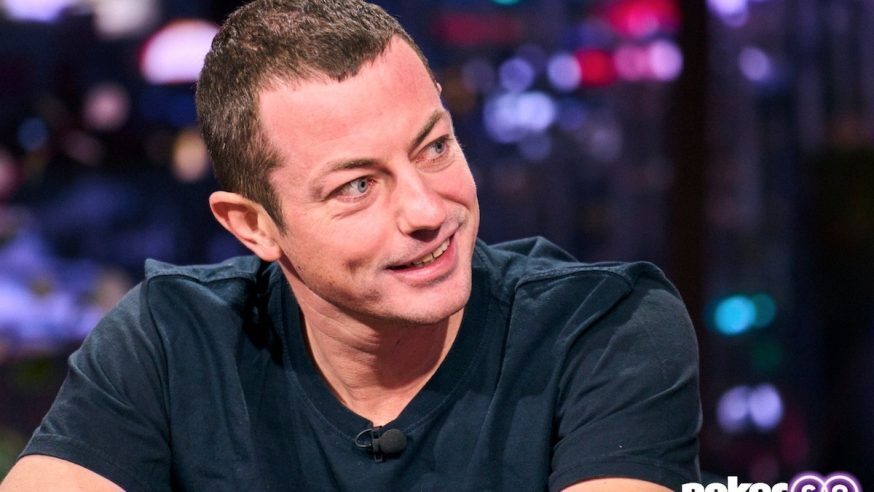 Airball Comes Up Light Again
Nikhil Arcot is known throughout the poker world as Nik Airball and over the last few months has really captured his own niche audience. The self-proclaimed 'King of California' [We thought that was Arnold Schwarzenegger – Ed] suffered a few beats in the recent Million Dollar Cash Game, where he ended the battle down by $997,000.
Across his Hustler Casino Live sessions, Airball is down only five figures, but he had an awful time on this PLO Game stream, dropping another $519,000 after getting schooled by The Professor.
$563,000 POT!!@TomDwan ❌@nikairball ❌
Professor ✅

Tune in NOW for SUPER HIGH STAKES $500/500/1,000 POT LIMIT OMAHA: https://t.co/xXhjqNaZRE pic.twitter.com/27D3xuo5ZR

— Hustler Casino Live (@HCLPokerShow) July 19, 2023
Airball's losses in streamed live cash games might now amount to half a million, but that total doesn't include the $1 million he shipped to Matt Berkey and over a quarter of a million in the Bally's Big Bet Poker challenge. Overall, Airball is down by some margin and his propensity to lose bullet after bullet at high stakes cash games – he shipped over 10 bullets in the lengthy stream.
The King of California he might be (it's up for debate) but Nik Airball would appear to still have plenty to learn about in the world of poker. At the level of game he plays, those lessons are expensive.
Tom Dwan Crushing the Competition
Tom Dwan isn't just the former poster boy of Full Tilt Poker – he's a modern-day machine and he's making hay in the PLO Game on HCL. Dwan won three days in a row at the felt and at one point, played for an incredible 17 straight hours. After that length of time, Dwan's career-earned poker stamina really came into play. So much so, in fact, that he was unable to switch off after battle and carried on slightly lower-staked tables.
What does @TomDwan do after playing 17 hours of super high stakes PLO?

He jumped into a much smaller PLO game on the floor. Who loves it more? pic.twitter.com/VIOpnpseIh

— Ryan Feldman (@TheRyanFeldman) July 21, 2023
Quite clearly, no-one loves it more than the American, who'll be eligible for entry into the Poker Hall of Fame when he turns 40 and seems a lock to get in. Dwan's ability post-flop is legendary as he has shown in recent years on High Stakes Poker. He can get into players heads and take obscure betting lines, which throws off more conventional players – such as Phil Hellmuth, who he beat on High Stakes Duel – and amateurs alike.
Dwan won over $1.6 million in the recent Million Dollar Cash Game back in June and is already up $675,000 in this series of streamed high stakes HCL cash games in PLO. He's also the only player to have won on all three of the opening nights of the action. This particular $537,000 pot was a doozy and one Dwan mopped up in style.
$537,000 POT!! COOLER FLOP!!@TomDwan vs Pav

Wait til you see what happens…

We are still going strong!! Epic marathon $500/500/1K POT LIMIT OMAHA: https://t.co/A6zTq7YNHE pic.twitter.com/i0APLaCigN

— Hustler Casino Live (@HCLPokerShow) July 21, 2023
The Professor is Handing Out Lessons 
Dwan might be the expected big-name success, but another lesser-known professional scooping big pots is The Professor. Charming, entertaining, almost impossible not to love, the diminutive poker star won one of the most exciting hands of the HCL stream when he won with trips in his hand.
Winning any hand with three of a kind in your hand in this game means that you instantly get a bounty from every player in their seat at the table during the hand. Each bounty is $5,000, so there was a massive chunk on the line when The Professor played J-T-T-T and after a flop of Q-6-4 continued to pile it in. Committing his last $16,000, the tens were ahead, as Tan was the player needing to hit.
While The Professor might have lost overall in the session, down $500,000 on the night and a million dollars overall, he had his moment on the stream as he held against Tan and scooped the bounteous prize!
Check out the hand in all its detail right here:
Professor goes for it with trips in his hand — there's a $5K per player bounty if anyone wins with trips in their hand

Can Professor scoop?!?

Tune in NOW for SUPER HIGH STAKES POT LIMIT OMAHA: https://t.co/A6zTq7YNHE pic.twitter.com/FIpCEYYfyl

— Hustler Casino Live (@HCLPokerShow) July 21, 2023
Did this article deal you a winning hand?