Ethan 'Rampage' Yau and Angela Jordison Star at 4th Annual Global Poker Awards
The 4th annual Global Poker Awards were hosted on Friday night in Las Vegas as Drea Rene and Jeff Platt brought the drama to life inside the PokerGO Studio to a worldwide audience. When the gongs had been handed out, there were some monumental victories for some very big names and some debut trophy winners.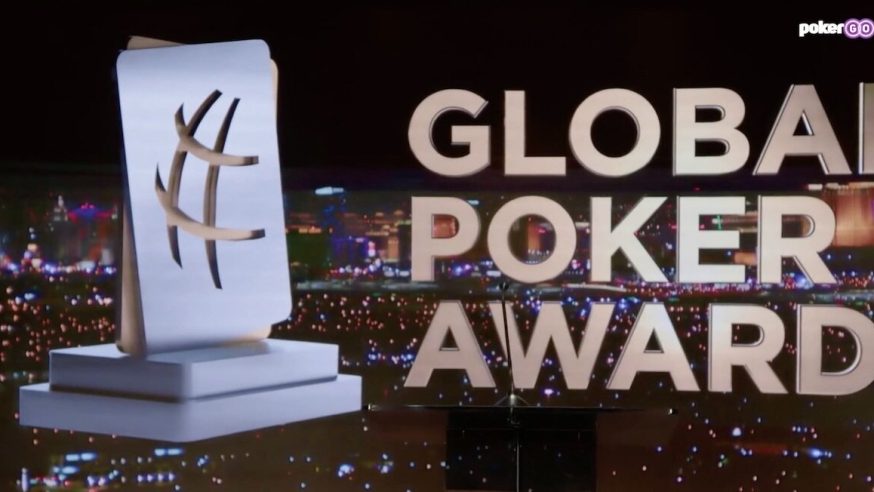 Chidwick Claims Peer's Prize for Toughest Opponent 
Before the night got underway, much of the anticipation centered around which player would be lauded as the one everyone else wished to avoid. Long held as one of the very best players in the game, British poker crusher Stephen Chidwick outran Brian Altman, Stephen Song and Alex Foxen to take home the award.
Both GPI Players of the Year took to the stage to thank their friends and families for supporting them along the way, with Stephen Song and Cherish Andrews being the overall and Female winners of the awards. Both were delighted to win in tough categories, with Andrews in particular very emotional about the love and support of her parents.
World-renowned poker pro Dan 'Jungleman' Cates picked up the "Best Performance at a Final Table" award for his victory at the 2022 WSOP Poker Players Championship, his second consecutive bracelet in arguably the most prestigious of events. Talking about his dressing up in comedic outfits to take on the world's best, Cates told the crowd,
"I was playing tournaments all the time, and I was bored. I wanted to spice it up a bit, so that's the reason I ended up in those outfits."
Jordison & Rampage Scoop Up Top Awards 
One of the night's biggest awards was the "GPI Breakout Player of the Year," which went to Angela Jordison, who struck a win for underrepresented women everywhere as she claimed the trophy.
"I never thought I'd be travelling coast to coast playing tournaments, and I left it all on the felt," she told Drea Renee during the evening. Jordison's victory was well-earned, as she has truly become a star in the last twelve months, having gone from long-time cash game PLO player to NLHE Tournament crusher.
Ethan Yau a.k.a. 'Rampage,' won two awards on the night: "Best Vlogger" and "Best Poker Personality." Rampage's dry wit throughout the evening kept the show rolling along, with his banter with Jeff Platt a highlight of the evening.
Gregory 'Greg Goes All In' Liow beat out Caitlin Comesky and Joey Ingram for the "Best Content: Video" award after his video "Poker vlogger who doesn't understand that the voice-over is done in post" had hundreds of thousands of people cackling.
Phil Ivey Calls it a Comeback 
With a total of 27 awards handed out on the night, the "Best Twitter Personality" was Will Jaffe in a hotly contested category. Another such winner was James Hartigan, who was thankful for the many people who helped him along the way, not least Executive Producer Francine Watson and on-screen co-host Joe Stapleton for the role they played in the PokerStars broadcast team being recognized.
In an amusing award, the "Comeback Player" was revealed as Phil Ivey, who, after being away from the competitive tournament felt in some time, made a concerted effort to be present and correct in 2022. This was lauded as a comeback, but, in what came as no surprise to anyone, Ivey didn't show up to accept the award.
The "Best Event" gong was, of course, hotly contested. Would it be an annual staple, such as an EPT stop in Barcelona or the World Series of Poker Main Event? Not this time! In fact, the 2022 WPT World Championship at Wynn Las Vegas won the best event. In a touching speech, Adam Pliska thanked the World Poker Tour's huge fanbase and players who turned up while crediting partners from the Wynn Casino.
You can watch the whole show right here on PokerGO if you're an annual subscriber.
If you simply want to check the results, here are all the winners from a magical night in Las Vegas, Nevada.
| | |
| --- | --- |
| Category | Winner |
| GPI Poker Player of the Year | Stephen Song |
| GPI Female Player of the Year | Cherish Andrews |
| GPI Mid-Major Player of the Year | Stephen Song |
| PGT Player of the Year | Stephen Chidwick |
| GPI Breakout Player | Angela Jordison |
| Best Final Table Performance | Daniel Cates – WSOP $50k Poker Players Championship |
| Poker ICON | Gabe Kaplan |
| Players' Choice for Toughest Opponent | Stephen Chidwick |
| Comeback Player | Phil Ivey |
| Best Twitter Personality | Will Jaffe |
| Charitable Initiative | The Star Entertainment Group for raising funds for the Currumbin Wildlife Hospital on behalf of Shane Warne |
| Best Streamer | Kevin Martin |
| Best Vlogger | Ethan Yau |
| Rising Star in Content Creation | Caitlin Comeskey |
| Best Industry Person | Jack Effel – WSOP |
| Best Tournament Director | Ray Pulford – Wynn Las Vegas |
| Best Event | WPT World Championship at Wynn Las Vegas |
| Best Mid-Major Tour/Festival | RUNGOOD Poker Series |
| Best Broadcaster | James Hartigan |
| Best Podcast | Only Friends Podcast – Matt Berkey, Melissa Schubert, Landon Tice, and others for Solve4Why |
| Best Media Content: Written | Jennifer Shahade – "How Becoming a Poker Pro Helped Me Accept a Personal Tragedy" for The Wall Street Journal |
| Best Media Content: Video | Gregory Liow – "Poker vlogger who doesn't understand that the voice over is done in post" |
| Best Media Content: Photo | Hayley Hochstetler – "Glantz Pulls Million Dollar Bounty" for PokerNews |
| Fans Choice: Poker Personality | Ethan Yau |
| Fans Choice: Best Hand | Wild J4 vs 89 hand between Robbie Jade Lew and Garrett Adelstein |
| Fans Choice: Best Trophy | WSOP Main Event Bracelet |
| Fans Choice: Fave Live Stream | Hustler Casino Live |
Did this article deal you a winning hand?