EPT PARIS MAIN EVENT WON BY ROMANIAN QUALIFIER AS FRENCH CAPITAL RETURNS TO SCHEDULE
The 2023 European Poker Tour has kicked off in France, a country the tour hasn't visited in nearly eight years. EPT Paris has proved once again that the French love poker in all its forms. And Romanian qualifier Razvan Belea loves it even more after winning the €1.170 million top prize.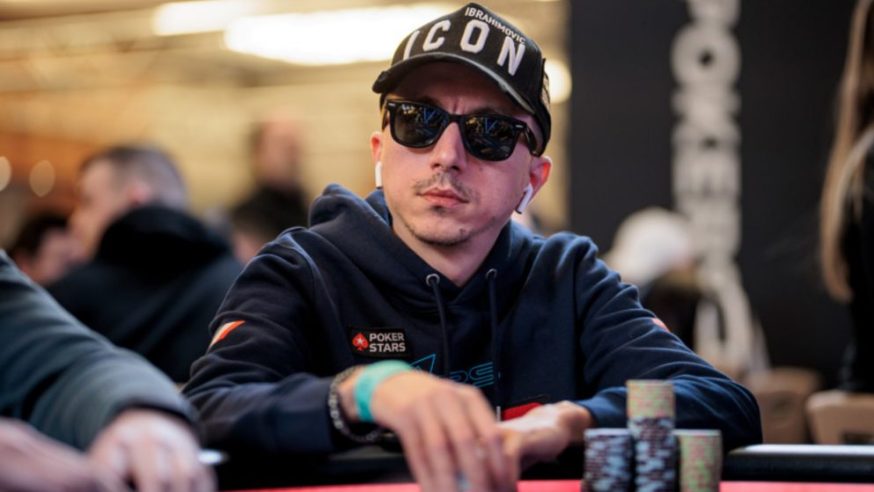 EPT MAIN EVENT COMES HOME TO FRANCE 
For many years, a stop in France was a staple of the European Poker Tour. Between the heartland of Europe's major political players was the EPT Main Event prestige honed, with trips to Berlin, Deauville, and Dublin the cornerstones of the first iteration of the tour.
The EPT brand, grown by PokerStars for a decade, went through some changes some years ago after a takeover looked to reduce the number of stops. As a result, France fell off the map for the market leader in online player terms. Happily, after eight years, the EPT is back in France, and if this opening tour stop of 2023 is anything to go by – we count the PokerStars Caribbean Adventure as falling just outside of Europe – the tour is sure to be saying 'Bonjour' to Paris once again in a year's time.
The Main Event, with a €5,300 entry fee, had a prize pool of over €7.7 million, as a top prize of €1.17 million ( $1.2M USD). In recent years, those top prizes have often been chopped up, victims of a popular pastime of doing a 'deal' near the last few payouts to smooth out the vagaries of ICM.
Not here.
In Paris, indeed, across France, doing final table deals is illegal and not tolerated. We applaud this, and so, too, does Razvan Belea, after the Romanian, who entered via qualifying in an online satellite, parlayed his reduced entry fee into the only seven-figure score on offer in the French capital.
FINAL NINE SEE EVENLY SPREAD STACKS 
While the final day would not begin until five players remained, the penultimate day of the event saw play reduced to the final table, then the first few eliminations from that last sitting of nine ensued. With the recent history of only three French EPT Winners since the tour last stopped in their country (Jean Montury / Malta 2015, Kalidou Sow / Prague 2017, and Nicolas Dumont / Monte Carlo 2018), only Fabrice Bigot provided a home country sweat for the passionate rail.
First out of the final nine players, who represented nine different countries, was a Moroccan player – Mehdi Chaoui. He ran out of luck in the cruellest of manners as his pocket kings lost to Johan Schultz-Pedersen's pocket aces – a heartbreaking scenario under any circumstances, but at the final table of an EPT Main Event, crushing. Chaoui cashed for $117k, nevertheless.
Despite winning that hand, the Danish player Schultz-Pedersen was the next to bust, skittled with pocket nines in eighth, as chip leader Belea became more powerful after winning a coinflip with ace-king, an ace in the window dooming his opponent and sending Schultz-Pedersen home with $152k.
SPEKMAN LEFT SPEECHLESS IN SEVENTH 
Dutch player Denzel Spekman left in seventh place, cashing for $198k when his all-in move on an ace-high board with ace-jack in his hand was no good against the rivered two pair of the eventual winner Belea. The Romanian took his time to weigh up the options of call or fold when facing a shove on the river. He eventually elected to call, having hit both his queen and nine on turn and river.
The word Dutch stems from the Germanic word meaning "of the people," but while it shares its roots with the German word "Deutsch," the two countries shared only consecutive bust-outs in the French capital. German player Konstantin Held busted in sixth place for $257,750 when his ace-nine was crushed by Frenchman Fabrice Bigot's ace-queen. Held had a straight draw on the turn, but a deuce on the river was the brick that sank the German's hopes.
In fifth place, Estonian player Henri Kasper met his end, albeit for an incredible score of $334,680. Kasper was all-in with ace-six, but was crushed both pre-flop and post-flop, as Peter Jorgne's ace-king held through the king-high board to reduce the field to just four players.
BELEA BUILDS BIG LEAD, SEES OUT IN STYLE 
With four left, the British player Brian Delaney lost out on a podium place, cashing instead for $435,130 as he became the eventual champion's latest victim. After losing a big pot to home country hero Fabrice Bigot when the latter needed to hit the river, Delaney went from second place to on the rail in mere minutes. All-in with ace-king, he lost to Belea's king-queen when a queen appeared in the window and held across the board to end the Brit's chances.
Belea's bravery had built him a commanding lead, to the extent that he had double his combined opponents' chips. The French rail was hoping their man could see it out, but Bigot left in third place for $565,650 when Belea cruelly rivered a straight to overtake the French player's ace-queen when he had drifted to a short stack.
Going into the final duel, Belea had a 2:1 chip lead and claimed the title soon afterwards when, after a period where he kept his opponent Jorgne at arm's length, he called off the shove from the Swede on the river of a ten-high board. Jorgne's top pair was good, but Belea's rivered straight was much better. Although the paired board was a worry, he made the correct call to claim the biggest title of his poker career to date.
Here's the moment that Razvan Belea became the EPT Paris Main Event champion.
2023 European Poker Tour Paris Main Event Final Table Results:

 Place

Player

Country

Prize

1st
Razvan Belea
Romania
$1,235,340
2nd
Peter Jorgne
Sweden
$823,490
3rd
Fabrice Bigot
France
$565,650
4th
Brian Delaney
United Kingdom
$435,130
5th
Henri Kasper
Estonia
$334,680
6th
Konstantin Held
Germany
$257,570
7th
Denzel Spekman
Netherlands
$198,100
8th
Johan Schultz-Pedersen
Denmark
$152,320
9th
Mehdi Chaoui
Morocco
$117,170
Photo credit: Danny Maxwell / PokerStars
Did this article deal you a winning hand?