IDN Poker – Who Are They?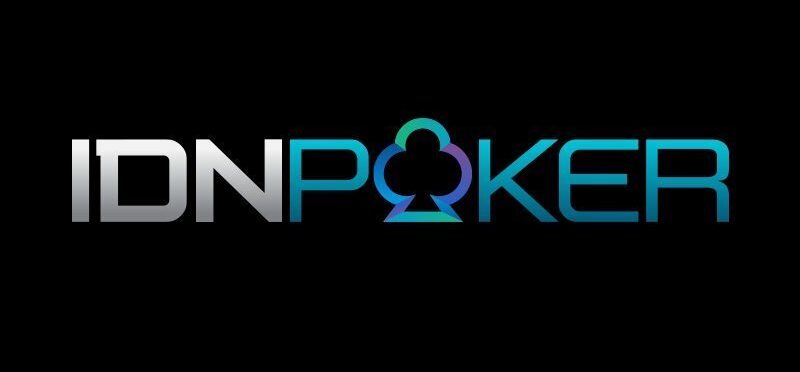 IDN Poker
IDN Poker is the biggest online poker site you've never heard of. Ranked online behind GGPoker and PokerStars in terms of overall play pool, IDN Poker is Asia's biggest poker network, with the majority of traffic coming from Indonesia and China. With various skins, IDN Poker also targets players from Malaysia, Vietnam, Nepal, Thailand, Cambodia, South Korea, and others.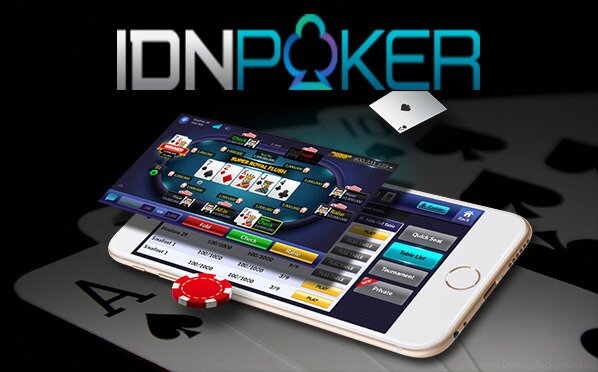 About IDN Poker
It's no secret that poker has exploded in popularity in Asia. Since China has the highest population on the globe, it's also no wonder that IDNPlay is rapidly expanding and becoming one of the largest networks in the market.
IDN Poker also has a PAGCOR (Philippine Amusement and Gaming Corporation) gaming license and a BMM RNG certificate, demonstrating its integrity.
A group of poker enthusiasts founded IDNPoker in Cambodia in 2010. Nevertheless, it failed to gain traction until 2016, when it unexpectedly moved to second place in the PokerScout rankings.
IDNPoker is predominantly an Asian market poker platform. The poker rooms on this network are all translated into English. Still, the company makes no effort to target or advertise its services to a global audience.
Most poker pundits speculate that their massive advertising push in Asian nations and involvement in regional gaming conventions and charity activities contributed to their success.
Pros
A high number of amateur players
Huge traffic
Every day, the skin makes over 20,000 connections
Cons
There are no MTTs or sit-and-go tournaments.
Basic software
Agents handle the transactions
Questionable Reputation
IDN Poker Sites
ShenPoker
SiamPoker
PokerDee, and
12 BetPoker
These are just some of the popular IDNPoker skins. Although these are the most common, there are many more, each of which is often only available in a specific Asian country. Among IDNPoker rooms, ShenPoker is the most popular and generates the most traffic. ShenPoker is well-known for its two-factor authentication and very secure payments. Their staff also work hard to combat bots and other issues that might lead to unfair games.
IDN Poker Promotions
IDN Poker not only offers a lot of tournaments, cash games, and private tables, it offers some great bonuses too. For example, IDN Poker's Tcoins (or Tournament Coins) is a particular currency used only on the site to join lucrative Freeroll tournaments. It can be earned by playing any IDNPLAY games on the network.
As well as all that, players on IDN's brand partners can win billions in cash prizes every day. IDN Poker players can also play Super10, a new game inspired by Samgong, or the 'Three Pictures' competition which is very popular in Asia.
Can't Play at IDN?
Find a Poker Room
If you live in the US and can't access IDN Poker, find a poker room that's right for you here!
Player Traffic
As per PokerScout statistics, IDNPoker is presently third worldwide in online traffic, behind only PokerStars and GGPoker. Nonetheless, IDNPoker temporarily took the first spot in these rankings in June 2019. Hundreds of tables are available all day and night on this network, which receives roughly 20,000 daily users. The evenings and nights in Europe are when IDNPoker has the most players online.
Due to the high number of players, games will always be available, no matter the time of day or the level of stake wanted. Unfortunately, the client does not support multi-tabling. IDNPoker has a wide variety of cash games, starting from (NL5 up to NL6000) and Pot-Limit Omaha (PLO5 up to PLO300). Specific details are crucial to remember. Furthermore, it uses various formats in the games, such as 4-max, 6-max, and 9-max. 20 big blinds are the minimum buy-in.
The values of the chips often vary from one site to the next and are determined by the local currency. To give you an idea of how the internal currency works at ShenPoker, 3,400 chips equal 1 Malaysian Ringgit (MYR), and 4,16 MYR = $1. IDNPoker is not the ideal spot for MTTs because of its hefty fixed rake of roughly 20%. Grinding them is just unprofitable. Moreover, IDN Poker does not offer SNGs or Spins.
IDN Tournaments
Tournaments are broken down into three major events per day, with the rest of IDN's considerable traffic coming via cash games that start at micros stakes and go up to around $7.50/$15 in stakes. Kicking off at 1 pm is the 10K + 1,500 event with 3 million guaranteed, roughly $660,000. A few hours later, the 4 pm Freeroll takes place before the big one, the daily 50K + 7,500 event, which has a whopping guarantee of 50 million ($11.05m) and late registration for the first hour.
Game Softness
The IDNPoker Network's soft field is the most appealing feature and makes up for all its other flaws. As a result, IDNPoker draws an increasing number of players from the United States and Europe each year. The bulk of players at IDNPoker are recreational gamblers from China, the Philippines, and Malaysia. These players account for the majority of the site's traffic. IDNPoker has a significantly smaller number of grinders and regulars.
Additionally, there are rules in place to help keep the poker community alive.IDNPoker does not permit third-party applications, including
Data Mining

HUDs

Trackers

Auto-Seating Scripts
If IDN Poker finds a player using third-party software, there is a genuine possibility that they may be banned. Furthermore, the site will seize your funds. Additionally, IDNPoker combats bots, chip dumping, and collusion. Since regulars are rare on this network, IDNPoker needs to provide a clear statement about them.
IDN Poker Rakeback
The IDNPoker Network's biggest drawback is its rake structure. In all cash games, IDNPoker charges a set 3% rake with no cap. The network charge rake according to the method of contributing weight. As a result, ShenPoker is ideal for low-stakes gaming. Approximately 20% is the set MTT rake.
IDNPlay does not offer a VIP or Rakeback program. However, there are signup bonuses to help you get started. ShenPoker, for instance, gives a First Deposit Bonus to all new players. You may pick the amount of this welcome bonus, and players must clear it throughout the wagering duration, which is quite a peculiar structure.
| | | |
| --- | --- | --- |
| Bonus | Wager | Wagering period |
| 50% | 28 | 7 days |
| 100% | 55 | 14 days |
| 200% | 100 | 30 days |
Rakeback deals are only available at IDNPoker rooms through an agent (international players are excluded).
IDN Payment Methods
The IDNPoker platform supports several currencies. Chinese Renminbi, Korean Won, Indonesian Rupee, Japanese Yen, US Dollar, Malaysian Ringgit, Thai Baht, Vietnamese Dong, and other currencies are accepted. Each skin has various payment options and works with local banks. Nonetheless, foreign players are required to engage the services of agents.
Any player may use cryptocurrencies like Bitcoin, Ethereum, or Litecoin for both deposits and withdrawals. It increases security while also boosting anonymity. It is ideal for players that put a high value on safety and well-being.
IDN Poker Software
IDNPoker does not provide separate poker clients for its rooms. Instead, the network uses HTML5 clients on desktop PCs. Players do not need to download the software, and getting started is as simple as viewing any other website. Additionally, IDN Poker has fully translated the sites into English. Most IDN-compatible skins, like ShenPoker, have a module that establishes a connection to the IDN servers; after a player joins, a new window with the IDN logo pops up, and a few seconds later, the poker room lobby appears (or minutes in some cases).
The client is somewhat basic. It has a simple lobby interface that lets you choose cash games and stakes. It does not, however, have any filters or waiting lists. You may even hide full tables, which is handy on a network with this much traffic. IDNPoker only permits one table per account. Multi-tabling is feasible but difficult since it necessitates using a different browser with a different account. IDN Poker also offers a standalone mobile version for iOS and Android smartphones. It is a replica of the desktop client and runs well.
Different poker rooms have their verification and security protocols. For instance, IDN platforms like ShenPoker do not require players who want to sign up to verify their identity or disclose personal details, such as addresses. Although it may seem strange to some players, it is a common practice in Asian poker rooms, which strongly emphasizes maintaining players' anonymity.
IDNPoker is continuously on the lookout for any illicit activity that may be taking place at the tables, and it immediately bans any players who breach the rules.
Mobile Compatibility
Some poker sites don't cater to mobile players, but IDN Poker is quite the opposite, with a real focus on players who are playing on mobile. There is no capability to play on PC or Mac software, with a strong emphasis on mobile play.
IDN Poker is optimized for mobile players, mainly Android and iOS. The IDN Poker network also operates over various skins, each tailored to players from different countries, such as Indonesia, China, Malaysia, Vietnam, Nepal, Thailand, Cambodia, and South Korea.
Player Support
Player support is always essential to anyone looking to join a new poker site, and those looking at IDN Poker will need to know a few details. There's a vast game selection available on the poker site and with a wide variety of games, such as the Chinese Poker variant Capsa Susun and other domino games such as Q-Kick and Ceme, both available to players flocking to the site.
In recent figures, IDN Poker has crawled above even GGPoker in terms of sheer numbers, with anywhere between 2,000 and 4,000 players being their daily average online. Generally, the 7-day average is towards the lower end of that range, but it is impressive nonetheless, and only PokerStars can claim a larger market share.
Having originated in 2010, IDN Poker features a Progressive Jackpot event, a variety of different table sizes in terms of players at the felt. You can even create exclusive poker tables. You can invite only players you want to play with at your table, making it a real 'home game' vibe. Private tables are password secured on IDN Poker, so only players you've invited can join your fun.
Security
IDN Poker operates a safe and secure environment for their online players, to the same level as major financial institutions. The IDN Poker network has rigorous anti-hacking and anti-collusion principles across the site. With the majority of their players coming from Indonesia and China, they are widely held in high regard for the stringent practice they operate.
Legal Compliance
While IDN Poker has some drawbacks to its site, with a set rake structure of 3% in all cash games without a cap, it also keeps players safe at all times, with data mining, HUDs, or trackers all banned. In addition, IDN Poker is very hard on non-permitted third-party applications, and any player using third-party software will likely be prohibited, with funds seized.
Legally, IDN Poker is compliant with BMM Compliance Singapore Pte Ltd, which has certified the poker network's random number generator as valid. As the second-largest poker site in the world traffic-wise, IDN Poker's poker rooms are all translated into English, and while VPNs are banned, it caters to the Western world as much as it plays to its Eastern heritage. Having opened in Indonesia in 2011, the year Black Friday hit the United States, the company moved to Manila in the Philippines five years ago and remained in the country.
Summary
There is a good reason why IDNPoker is always getting more and more popular year after year. Regardless, this network is not suitable for everyone. Although it is a popular option among fans in Asia, the markets in Europe and the United States are significantly different, and players have several options available.