9 Tips on Playing Poker as a Digital Nomad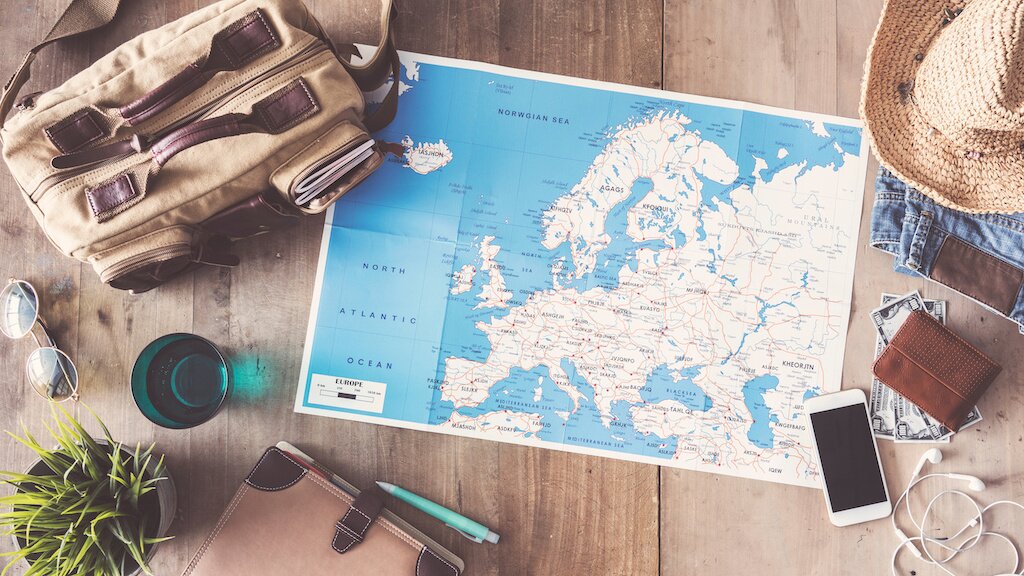 Playing Poker as a Digital Nomad
How often do you look at digital nomads on social media and dream of living that life? Everything seems brilliant. The beautiful locations, flexible working hours, and once-in-a-lifetime experiences are all big selling points of the nomadic life. And yet, most people believe this lifestyle is unattainable.
Well, we're here to tell you that that's not the case. As a team at Tight Poker, we've all spent large chunks of our lives on the road, making our living as online poker players and writers while grabbing odd jobs to keep things going when needed.
If you're considering adopting a digital nomad lifestyle or entertaining the thought of traveling off your poker winnings for periods of the year, you've come to the right place. This handy guide will show you how to sustain a digital nomad lifestyle as a poker player.
Getting Started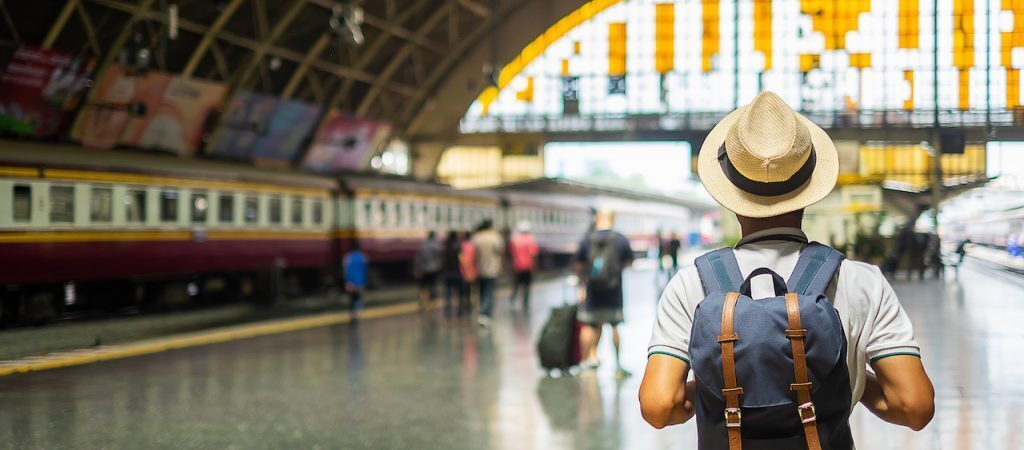 Prioritize
First and foremost, you have to be able to prioritize. The biggest thing that stops most people from travelling is the misguided belief that it's unaffordable and that you need tons of cash in reserve. Having a nice bankroll definitely helps, but travelling full-time is nowhere near as expensive as you might think. In most cases, in fact, a lot of day-to-day living costs are likely to be cheaper when you hit the road. So being able to stick to the dream of playing poker on the road has to be the main priority. Don't worry about buying yourself a fancy new car or getting that big-ass McMansion; focus on that plane ticket, and you'll be ready to go in no time.
Choose How You Play
This one is going to be important. If you plan on hitting major poker tournaments around the world as you travel, then things may be a little more expensive. However, suppose your plan is to primarily play online and keep turning over money as you move. In that case, things are going to be a little bit different. Of course, it is also possible to mix the two.
One good thing about playing exclusively online is that it gives you more freedom about where to go. In my experience, playing online gives you more time in cheaper places like South-East Asia or South America. In contrast, you'll spend time in more expensive cities and countries if you hit the big games. That doesn't mean you can't spend time in the more bougie spots if you're playing online. If you're successful, you can spend as much time as you like anywhere. Still, anyone who has spent time being a digital nomad or long-term travelling will tell you that it's good to have budget options available. Being flexible is key to travelling long-term; the longer you go, the more resourceful you will become.
Other Sources of Income
Seasoned poker vets know that prolonged losing streaks can and will happen, even to the best. So if you find yourself mired in one of those unfortunate downswings, it's good to know that you have other sources of income you can turn to if necessary.
One way to make extra income is by creating poker content online via writing, videos, or teaching. There is a vast online poker community out there, and there are plenty of ways to use your knowledge if you want to. Look at me, for example! Also, ensuring you have backup income plans before you leave is beyond +EV. Many failed nomads out there hit their first crisis and had no backup plans, so they were forced to fly home.
Choosing Where to Go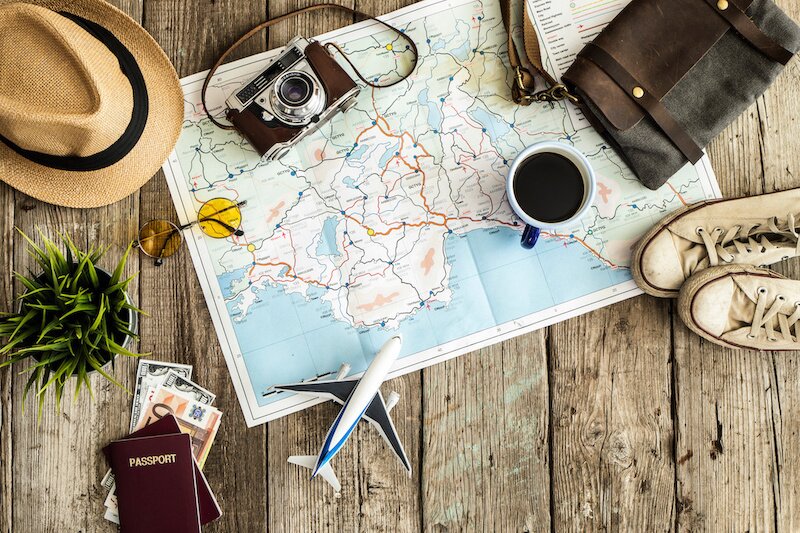 In many ways, online poker players were the original digital nomads. Poker refugees were those who travelled to different countries to escape regulations in their own country, and this is still an essential part of poker travel now. The lure of big poker tournaments was and still is incredibly attractive. There are plenty out there who make a living travelling on the circuit.
Choosing where to go can be tricky with the whole world as your potential playground. Certain cities are seen as nomad hotspots, while others will feel like must-sees for travellers. Whatever you decide, there are certain factors you should consider before you put together your travel plans:
Legislation
Make sure you know the law regarding playing online poker in the countries you visit. While you can always use a VPN, you don't want to run into any issues if you play online poker in a difficult-to-access or prohibited country.
Thankfully, plenty of countries around the world allow players to access poker online. However, other parts of the world will have strict online gambling laws, and you would be wise to avoid breaking them. Of course, that doesn't mean you can't hit these countries on your travels, but just stay away from the poker when you do.
Quality of Poker
Those planning on playing a lot of live poker on their travels will want to be sure that there is money to be made and that the poker rooms are high quality. Once again, we should also stress how important it is to know poker's legality in the countries you visit. The last thing you want to do is have to use all of your travel money to bribe your way out of a foreign jail. Plenty of forums, subreddits and social media sites can help you find good quality live poker while on the road. Hitting up co-working spaces can also be a great way to meet like-minded travellers and possibly make some great connections.
Time-Zones
One of the more practical considerations of being a digital nomad is time zones. From personal experience, you don't want to be forced to sit awake at 3 am in the kitchen of an Icelandic Airbnb to play an online tournament in California. While you can get away with it occasionally, you'll want to ensure that you don't make these early morning sessions a regular occurrence. Europe is brilliant for time zones as most countries are within an hour or two of one another. On the flip, once you start playing in tournaments on different continents, you can run into trouble.
General Travel Tips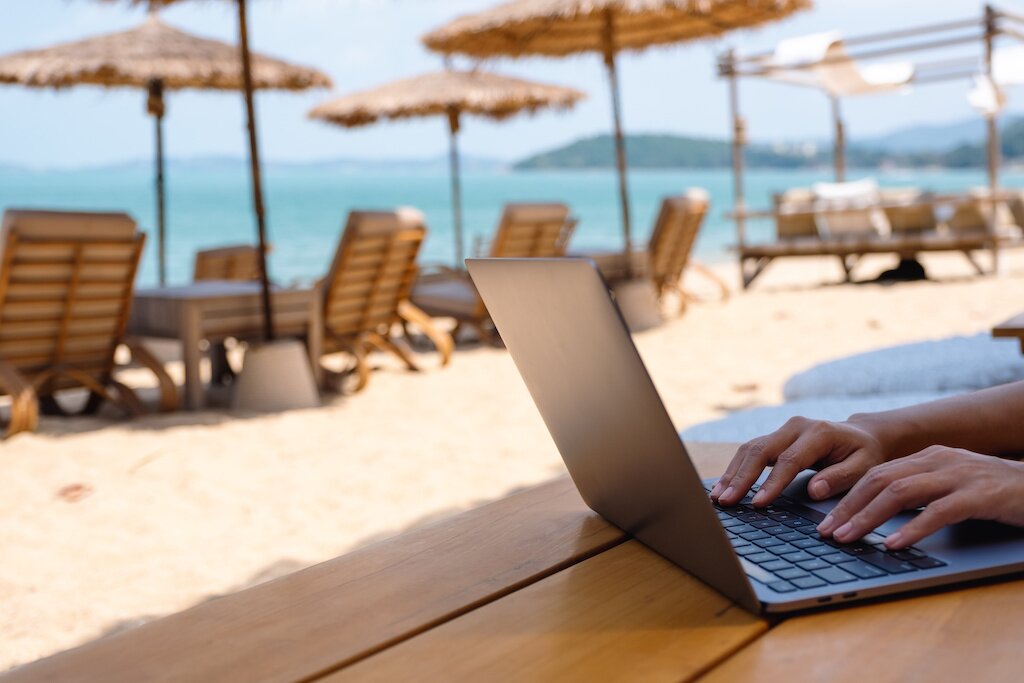 Invest in your Tech
Don't neglect that tech if you want to survive as a digital nomad and poker player. That banged-up Macbook Air you've had since 2014? Time to go. That outdated iPhone with a partially cracked screen? Ditto. Make sure you have the most reliable tech you can get your hands on. Playing poker will be your bread and butter, so you must treat it like a business. You wouldn't expect a plumber to turn up with rust tools, would you?
Get Insured
I can not stress this enough. Americans will know all about health insurance and its importance, so non-Yanks, I'm talking to you here. From experience, finding yourself in a hospital in a foreign country is a rough ride; doing it without insurance is a hell of a lot worse. If you're willing to cough up thousands for a laptop and some flight tickets, you should be able to scrape together $50 for some year-round travel insurance.
Pack Lightly
Those planning on surviving on the road long-term need to become packing experts. Learning to live out of a backpack is an essential skill. Let's face it, no one wants to be lugging a suitcase around everywhere they go. Adding carry-on luggage, especially if you fly with budget airlines, can significantly increase travel expenses.
You'll need to learn to pack smart. Outside of tech and some essentials, I've found it's best to travel with stuff that is both portable and disposable. It will often work out cheaper to travel with simple plain clothes that you can offload if necessary. This sounds like a no-brainer, but there's also little point in packing warm clothes if you're heading into colder countries.
Make it Work for You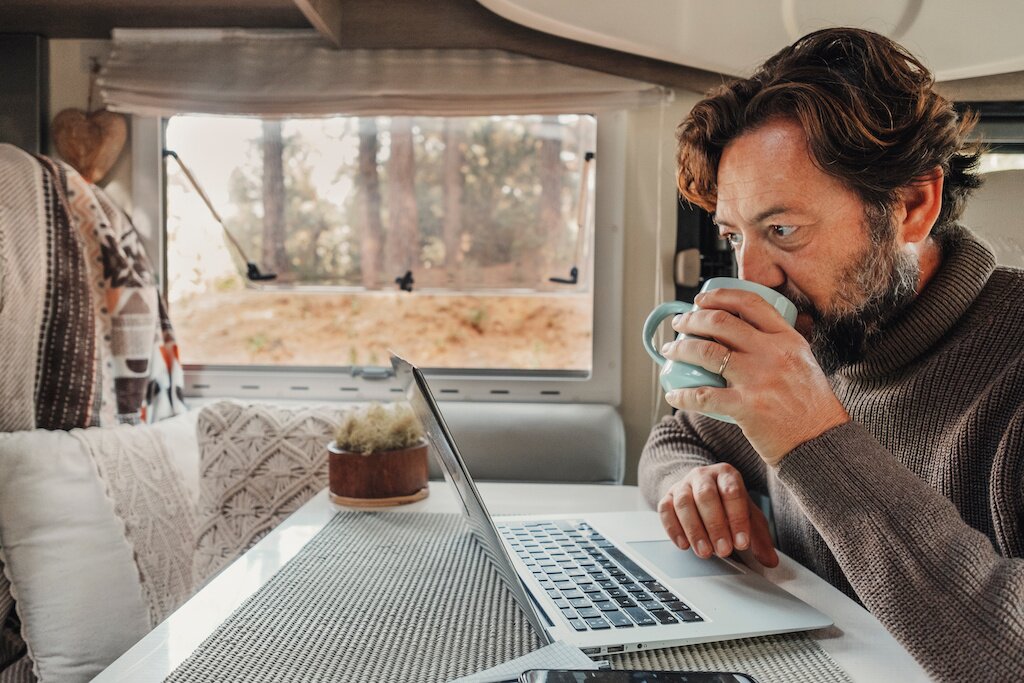 When it comes down to it, if you're good enough at poker to live off it and want to travel, then you'll make it happen. Of course, travel is a different experience for everybody. Some will like to have a home base, travel every two to three weeks, and then return. At the same time, others will want to spend their evenings in hostels, socializing with like-minded people. Some will want to explore obscure Eastern European towns, while others will want to hit up the bright lights of New York and London. So the best advice we can give someone looking to live this life is to do it their own way and make the most of it. Good luck, and safe travels.