Zynga Poker And WPT Team Up For WPT Sweepstakes Campaign
Zynga Poker players and fans will now get the chance to win their way into the prestigious World Poker Tour (WPT) Seminole Hard Rock Poker Showdown! Zynga Inc. has partnered with the WPT to bring WPT Sweepstakes, the newest edition of Zynga Poker's Event Challenges. Earn Sweepstakes Entries…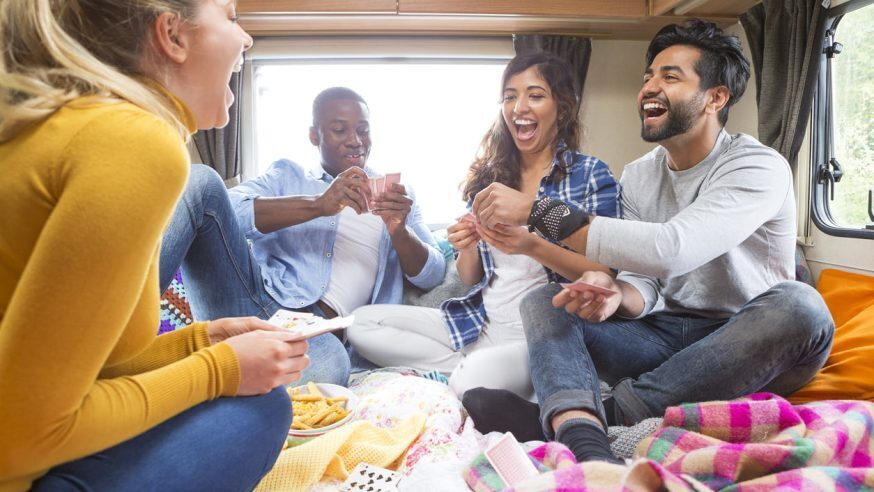 Zynga Poker players and fans will now get the chance to win their way into the prestigious World Poker Tour (WPT) Seminole Hard Rock Poker Showdown! Zynga Inc. has partnered with the WPT to bring WPT Sweepstakes, the newest edition of Zynga Poker's Event Challenges.
Earn Sweepstakes Entries By Completing Weekly Challenges
WPT Sweepstakes runs for three weeks, starting February 14 through to March 6. During this period, players can earn one sweepstake entry per week by accomplishing Tournament Center weekly goals.
This means each player can win up to three entries, which will give them the opportunity to be among 15 lucky winners to be awarded with an all-expense paid poker trip to Hollywood Florida. This includes a free buy-in to the televised WPT Seminole Hard Rock Poker Showdown which will take place on April 16- May 5.
The $3,500 buy-in tournament is popular among high rollers in the US. Last year, the tournament was taken down by Las Vegas native James Caroll for $715,175 after defeating fellow American Eric Afriat heads-up. It was Caroll's second WPT title throughout his career, having won his first in the $7,500 Bay 101 Shooting Star tournament back in 2014.
The 15 winners from the pool of WPT sweepstakes entries will be randomly picked at the end of the three-week contest period.
Learn from Accomplished Pro Tony Dunst
Apart from earning a free entry into the elite high-stakes tournament, the lucky winners also get the opportunity to attend a training workshop which will be organized by one of the world's most successful poker pros, Tony Dunst. The WPT commentator will share his learnings at the poker table, including tips to elevate your game.
Zynga players, especially those who will play real-money live tournament for the very first time, can also learn from Dunst on how to handle pressures at the live felt, and what to expect in the action-filled live poker arena.
President of Publishing at Zynga Bernard Kim said the WPT Sweepstakes Challenge is a great opportunity for players to bring their skills to the live table. They will be able to compete with some of the best players in the game, which will lead them to greater possibilities.
By playing at Zynga Poker, players gain practical knowledge about the game and they will be able to improve that knowledge and enhance their skills by taking part in major tournaments like the WPT Seminole Hard Rock Poker Showdown. And the best part is, they will not be spending any amount of money to be able to participate.
Dunst also expressed his excitement about this latest partnership between WPT and Zynga. The poker pro, who has close to $4 million in career earnings, with ten world titles under his belt, said he is looking forward to helping Zynga players achieve their A-game.
Zynga and WPT Partnership
Zynga Poker offers Texas Hold'em Poke games which can be played in cash games, Spin & Win or Sit N Go modes. This allows them to feel like they're playing at a real table, with rewards programs that make the entire experience more enjoyable. Players are able to belong to these programs by reaching higher tiers. In turn, they will be entitled to exclusive benefits, special offers and chip packages, as well as special game modes and bonuses.
Its parent company Zynga Inc. is one of the leading firms in the interactive entertainment industry, boasting more than 1 billion players across its franchises, which include Zynga Poker, Empires & Puzzles, CSR Racing, Words With Friends, and Merge Dragons. These games are played by people from over 150 countries worldwide. They can also be accessed conveniently via social platforms and mobile devices.
Like Zynga, the WPT is also a premier brand in the global televised gaming and entertainment industry. It has a strong brand presence in both live and online poker tournaments as well as its own mobile and television offerings. It was founded in 2002 and has since been a popular and well-regarded poker brand, airing in over 150 countries all around the world. The tour is now on its XVIII Season.