Yuguang Li Wins MPC22 Main Event and High Roller Event
The Macau Poker Cup (MPC) 22 Red Dragon Main Event, which was being played at PokerStars LIVE Macau, came to an end with a 36-year-old entrepreneur called Yuguang Li winning the first-place prize of HK$1,848,000 or US$238,000. Encouraged by his success, Li took part in the MPC22 HK$80,000 buy-in…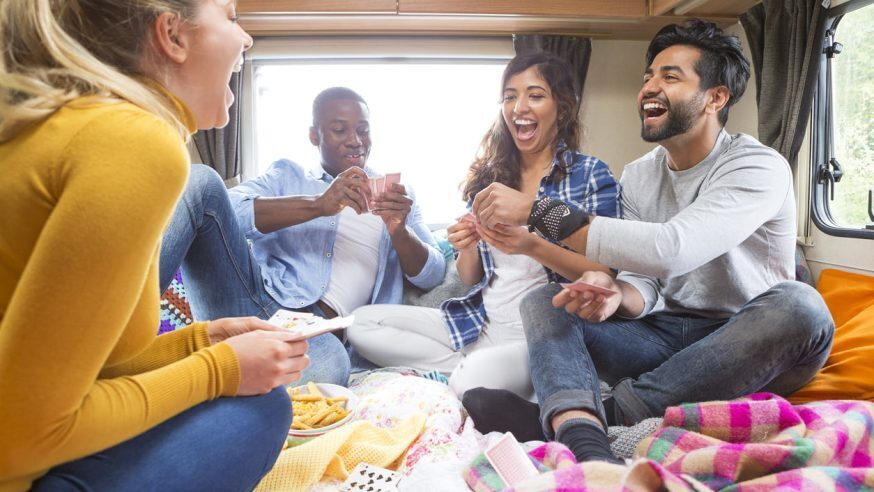 The Macau Poker Cup (MPC) 22 Red Dragon Main Event, which was being played at PokerStars LIVE Macau, came to an end with a 36-year-old entrepreneur called Yuguang Li winning the first-place prize of HK$1,848,000 or US$238,000. Encouraged by his success, Li took part in the MPC22 HK$80,000 buy-in High Roller Tournament and won the first-place prize of HK$1,647,000 or US$219,000 here too.
The PokerStars Blog says: "There haven't been many greater two-day stretches in poker and certainly not here at PokerStars LIVE Macau. There is no doubt this will go down in history as one of Asia's most memorable poker moments."
Click Here For Sites Still Accepting USA Player
Before winning these two big events, Li had finished in the cash only thrice. The biggest of them was $12,421, which he won for finishing fifth in the APPT 2014 Asia Championship of Poker (ACOP).
The runner-up was Stephen Chidwick of UK who won HK$1,048,000. The players who finished third, fourth, and fifth were Andrey Kotelnikov of Russia (HK$699,000), Huihan Wu of China (HK$549,000), and Shashank Rathi of Hong Kong (HK$399,000), respectively. The players who finished sixth and seventh were Ziyang Zhao of China (HK$349,000) and Devan Tang of Hong Kong (HK$299,160).
The High Roller Tournament attracted a field of 67 players, including Rono Lo, David Eldridge, Daniel Laidlaw, David Steicke, Mikal Blomlie, and Bryan Huang, a member of Team PokerStars Pro. Only 34 of these players survived into Day 2, with Masayuki Hakodi of Japan as the chip leader. Ultimately, only seven of them would finish in the cash.
Among those who failed to finish in the cash were Kevin Song, Nick Wong, Joel Feldman, Raymond Wu, JP Kelly, Max Lykov, Raiden Kan, Victor Teng, and Tom Alner. Thomas Ward of New Zealand busted in place eight having lost with an Ace of Hearts and a Queen of Hearts to Li's 10 of Diamonds and 10 of Clubs. With Ward gone, the final table play began with Stephen Chidwick, a widely acclaimed professional poker player, as the chip leader.
Ultimately, the final table play boiled down to heads-up action between Li and Chidwick, with the latter holding the chip lead. After a couple of doubles, Li found that he had pulled ahead of Chidwick. Everything was in favor of Li, who created a Flush when the board turned up with an Ace of Diamonds, an Eight of Spades, a Seven of Diamonds, a Two of Diamonds, and a Ten of Spades and emerged as the champion.