Wynn Resorts Fined $20 Million by NGC For Mishandling Steve Wynn Allegations
One year after a series of allegations surfaced against casino tycoon Steve Wynn, the Nevada Gaming Commission (NGC) has imposed a $20 million fine against Wynn Resorts for failing to act on the sexual misconduct complaints. The $20 million fine  levied on Wynn Resorts is the largest fine imposed by…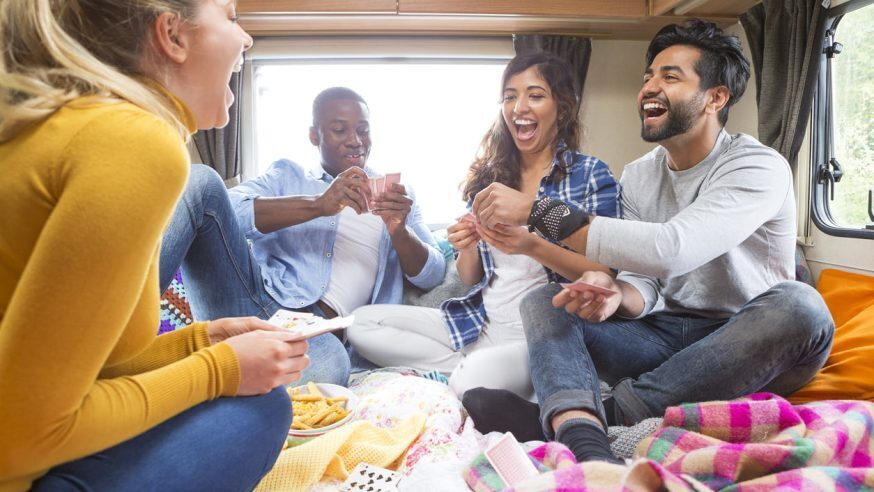 One year after a series of allegations surfaced against casino tycoon Steve Wynn, the Nevada Gaming Commission (NGC) has imposed a $20 million fine against Wynn Resorts for failing to act on the sexual misconduct complaints. The $20 million fine  levied on Wynn Resorts is the largest fine imposed by the Nevada Gaming Commission since 2014, when it fined Cantor Gaming $5.5 million over illegal betting.
In Jan 2019, Wynn Resorts was given approval that allowed the company to keep its gambling license as part of a settlement with the NGC. Wynn Resorts also acknowledged that the big bosses at the company were aware of the complaints against Mr. Wynn but did not take proper action.
Wynn Resorts Ignored Claims
Steve Wynn who founded Wynn Resorts had a number of his female casino employees come out and accuse him of sexual misconduct. The story was broken by a report published by the Wall Street Journal in January 2018 which accused the former CEO of sexualizing his workplace and pressuring employees to perform sex acts. A former salon employee claimed that she was raped by Mr. Wynn and had become pregnant as a result. To settle the case, Mr. Wynn paid the victim $7.5 million in 2005.
A cocktail server also accused the 77-year-old of forcing her to have sex. The assault lasted for almost a year, from 20005 to 2006. The woman received $ 975,000 in settlement. Dozens more recounted their experience of sexual harassment and assault perpetrated by the Wynn Resorts founder.
However, the company did not conduct any further investigation on the claims.
Accusations Dethroned Steve Wynn
After the accusations were publicly revealed, Mr. Wynn denied all of them saying the claims were "preposterous". But he was later forced to resign as the company's chairman and chief executive amid intense backlash and public condemnation.
Wynn Resorts did not pay him a severance package and his shares in the company were liquidated. In light of the sexual misconduct allegations, Mr. Wynn also left his post as finance chairman of the Republican National Committee, and several educational institutions decided to remove his name from university establishments and programs. Mr. Wynn also battled multiple lawsuits filed by shareholders while he was being investigated on by several regulatory agencies.
Mr. Wynn spent the last 40 years sitting at the helm of several prominent hotel and entertainment companies in Las Vegas and Atlantic City, New Jersey. Some of the casinos included the Golden Nugget, Mirage Resorts, Treasure Island and Beau Rivage in Mississippi. He was the CEO of Wynn Resorts from 2002 until his resignation in 2018.
Wynn Resorts Making Changes To Culture
Wynn Resorts told the NGC that the company is currently refreshing its culture and has gone through major transformations over the past year. There are now more women on the company's board of directors and those executives who turned a blind eye to the accusations against Mr. Wynn have been removed.
The company said the completion of the review by the Nevada Gaming Commission is a big step forward and will help them move in the right direction towards growth and prosperity under a new leadership.
The massive fine imposed by the NGC is also a big victory for organizations that fight for women and their rights. Emily Martin, vice president for education and workplace justice at the National Women's Law Center said that the NGC's decision to slap Wynn Resorts with a massive fine only demonstrates that all forms of corporate corruption, including a cover-up of any sexual misconduct committed by corporate executives is highly unacceptable.
Martin said that the large fine imposed on Wynn Resorts will send a strong message to all gambling operators who come under the NGC that no issues can be swept under the carpet and must be deal with professionally.
Major companies are often held legally responsible in several sexual misconduct cases. The mishandling of sexual misconduct allegations resulted in CBS making multiple payouts to several women. Fox News also entered into settlements with the alleged victims of presenter Bill O'Reilly.
There have been concerns that the allegations against Mr. Wynn could potentially injure the company's reputation and jeopardize the operations of a number of profit-making Wynn properties in Macau, as well as a development project in the state of Massachusetts.
Wynn Resorts will be hoping that after it pays its $20 million fine, it will be able to move past the scandal and focus once again on improving its casino offerings and profits.