Wynn Palace And Wynn Macau Hotel Rooms Fully Booked For China's Golden Week
Macau experienced its worst typhoon in over 50 years when Typhoon Hato ravaged the peninsula in August and brought business and gaming to a standstill. The damage was so bad that Macau officials asked tourists to take a break from visiting the biggest gambling hub in the world in order…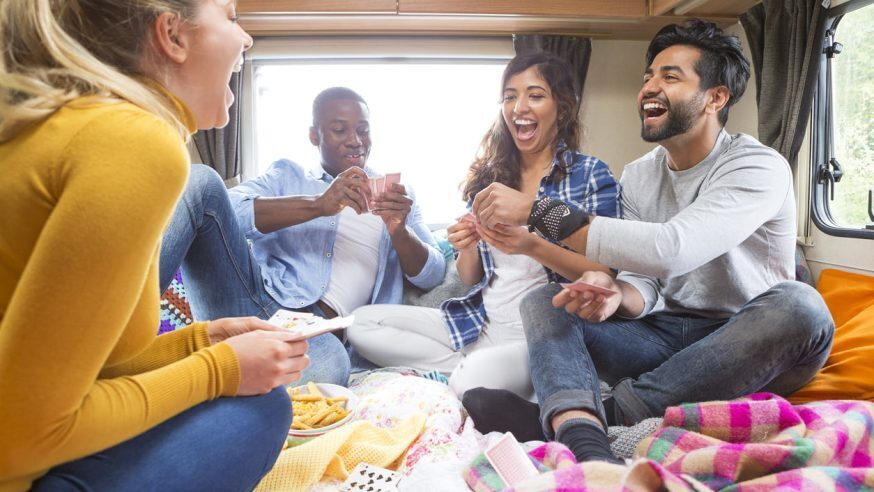 Macau experienced its worst typhoon in over 50 years when Typhoon Hato ravaged the peninsula in August and brought business and gaming to a standstill. The damage was so bad that Macau officials asked tourists to take a break from visiting the biggest gambling hub in the world in order to give business owners and government officials time to clean up and bring things back to order.
Chinese Tourists Flock To Macau  
Now that a month has passed, things have returned to normal and business is once again booming for Macau's casinos. Wynn Macau Ltd, a subsidiary of Las Vegas based Wynn Resorts announced this week that its Wynn Macau casino resort in the peninsula and its Wynn Palace resort in the Cotai district had sold out all of its hotel rooms for the Golden Week Holiday in China which takes place during the first week of October.
China celebrates its National Day on October 1 and on October 4 will celebrate its Mid-Autumn festival. The Golden Week Holiday runs from the 1st to the 8th and millions of locals using this holiday week to travel extensively both domestically and internationally. One of the favorite destinations for people from the Mainland is heading over to Macau which is just an hour away from Guangzhou and a 45 minute ferry ride away from Hong Kong.
Since Chinese tourists flock to Macau every year during the Golden Week, the demand for accommodation is exceptionally high and rooms are booked well in advance. Wynn Macau Ltd Chief Operating Officer Linda Chen said that both Macau properties always registered high occupancy rates in the mid 90s and during the Golden Week it was fully booked.
No Rooms At Wynn Macau and Wynn Palace
Based on a report published in December 2016, Macau's total hotel room occupancy was around 36,500 rooms. Wynn Macau Ltd published an interim report in August 2017 which stated that at the end of June 30, its Wynn Macau property had a total of 1,008 hotel rooms which its Wynn Palace resort which opened in August 2016 had a total of 1,706 hotel rooms. Wynn's hotel room numbers in Macau account for nearly 7.4 percent of the total hotel room occupancy in the city.
Ms. Chen did confirm that Typhoon Hato had also caused damage to both Wynn's properties and that they were still making repairs because quite a few items that were damaged were custom made and hence it was taking time for the replacements to be made and fixed. However Ms. Chen said that both properties have returned to normal operations although the newly opened Wynn Palace is still being impacted from the nearby construction work that makes it hard for visitors on foot to access the casino.
Construction work is being carried out on Macau's light rail system which is in front of the Wynn Palace and construction work at the neighboring MGM Cotai site is also impacting Wynn Palace. Ms. Chen is confident that once the construction work is completed, the Wynn Palace will attract a lot more visitors. The company is also releasing a number of new promotions to bring in more customers to the Wynn Palace.
Wynn Palace Phase 2 On Hold For Now
There were rumors floating around that Wynn Macau Ltd could move ahead with Phase 2 for the Wynn Palace but Ms. Chen said that as of now the company did not have a formal plan and would wait and see what kind of attractions and competition neighboring properties like the Parisian Macau and MGM Cotai launch. Las Vegas Sands Corp opened their Parisian Macao resort in the Cotai district in September 2016 and MGM Cotai is scheduled to open by the end of this year.
In a statement, Ms Chen said "We as a Cotai operator want to be complementary instead of building the same thing as other operators. For example, if large-scale convention and exhibition facilities are not needed, then we are going to build performance facilities with special features, or develop a different hotel and food and beverage experience."
Brokerage firm Sanford C. Bernstein Ltd said in July that Wynn Macau Ltd would delay any talk about Phase 2 for its Wynn Palace property until there was more clarity regarding license renewals and when Macau's gaming industry became more stable.