WSOP.com Executive Speak of Benefits of Shared Liquidity
Mitch Garber, chief executive officer for Caesars Entertainment Interactive, said at a conference call about the launching of WSOP.com that states will sign interstate compacts to share liquidity, but wasn't sure about such a pact between New Jersey and Nevada. Click Here For Sites Still Accepting USA…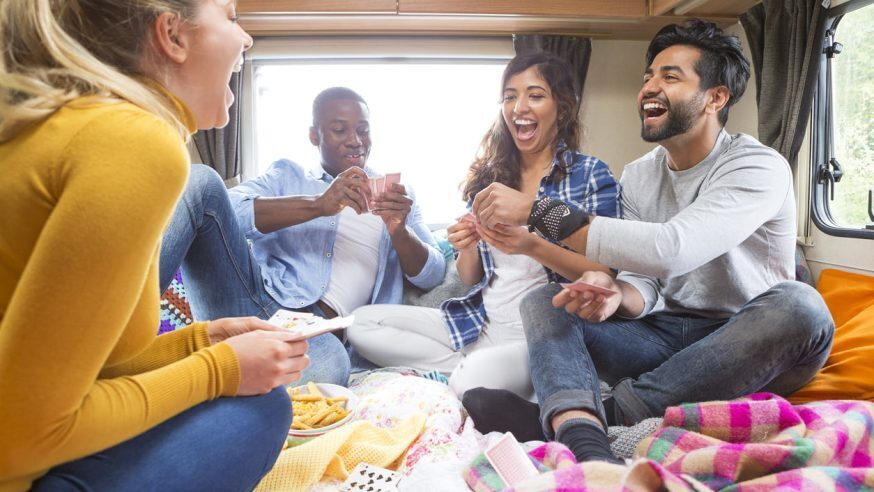 Mitch Garber, chief executive officer for Caesars Entertainment Interactive, said at a conference call about the launching of WSOP.com that states will sign interstate compacts to share liquidity, but wasn't sure about such a pact between New Jersey and Nevada.
Click Here For Sites Still Accepting USA Players
US states with a small population, such as Nevada, will greatly benefit from interstate online poker compacts. For instance, if Nevada signs such a pact with New Jersey, it will greatly benefit from players pouring in from New Jersey, which has a population over 3 times its own.
Ty Stewart, the executive director for WSOP, and Seth Palansky, vice president (corporate communications) for WSOP, said that shared liquidity will give the benefit of variety to online poker rooms. Stewart said: "It's about variety—the more players, the more games, and the more buy-in tiers you can have."
Agreeing with him, Palansky said: "It's giving people the variety they wish—immediately. And when I say variety, that is three-fold: 1. Buy-in level, 2. Game variant, 3. Cash game vs. tournament vs. SnG satellite. And when I say immediately, that is very important too. No one wants to waste time sitting around waiting for others to show up."
Currently, Ultimate Poker, the first licensed and regulated online poker room to be launched in Nevada, offers only Limit and No Limit Texas Hold'em games. But WSOP.com, which was launched this morning, offers more variants in the form of Limit Omaha Eight or Better, PL Omaha, Limit Seven Card Stud Eight or Better, and Limit Seven Card Stud. WSOP.com will therefore benefit more from shared liquidity as it has a lot more variety to satisfy larger player pools. Besides, WSOP.com is compatible with Mac while Ultimate Poker isn't.
Shared liquidity also leads to the creation of awareness on how online poker can greatly boost revenue, not just at the state, but also at the federal level. It will lead to the hosting of more live tournaments by land-based casinos and more revenue for states.
Since online poker rooms are slated to go live in New Jersey this November and since Caesars owns several land casino properties in New Jersey, WSOP.com will rapidly expand from Nevada to New Jersey. The brand will therefore benefit a lot if the two states sign an interstate online poker pact to share player pools and increase liquidity.
Palansky also said that WSOP.com does not have any target outside Delaware and New Jersey at present.