WSOP To Revisit 2020 Schedule And Make Major Changes For Possible Fall Tournament  
The 2020 World Series of Poker (WSOP) has fallen victim to the ongoing coronavirus pandemic, becoming the latest major event to be postponed as the world struggles to deal with the impact of the crisis. While the festival has now been officially dropped from the summer schedule, organizers aren't…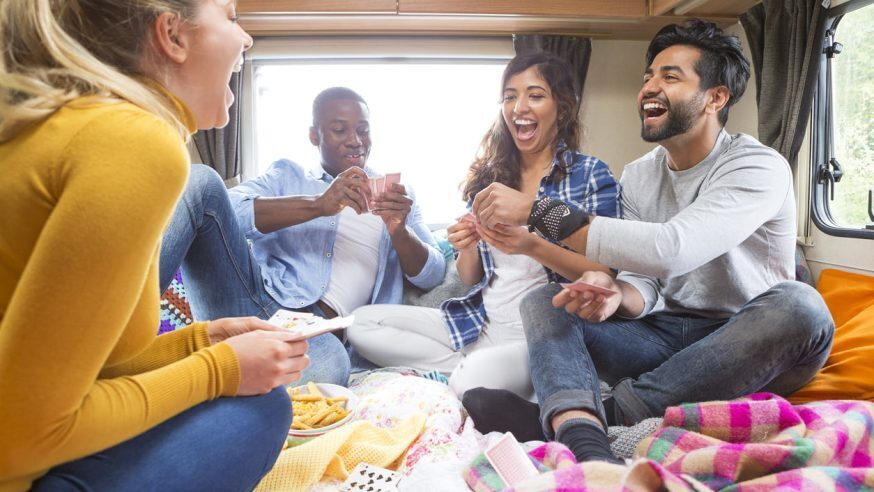 The 2020 World Series of Poker (WSOP) has fallen victim to the ongoing coronavirus pandemic, becoming the latest major event to be postponed as the world struggles to deal with the impact of the crisis. While the festival has now been officially dropped from the summer schedule, organizers aren't giving up just yet as they are considering holding the series this fall, if circumstances permit.
In its latest announcement, the WSOP also said it would revisit the schedule, and would expect changes to be made as a result of the postponement. The 51st edition of the world's longest-running festival was due to kick off May 15 at the Rio All-Suite Hotel & Casino in Las Vegas. The festival would have run through to July 15 and have as many as 101 coveted WSOP gold bracelets up for grabs.
With organizers targeting a fall date, the poker community can now begin guessing what the updated schedule will look like, though they need to lower their expectations when it comes to the range of events that will be made available, as organizers will likely go for a shortened schedule to accommodate all other WSOP-sponsored events slated for fall.
The task at hand is quite tough for the organizers, as they will need to consider a lot of factors in coming up with a shorter list of events. So how would a WSOP fall edition look like? We have explored a few possibilities as far as condensed schedules are concerned. Take a look below.
WSOP Could Run For Just 12 Days
If organizers ultimately decide to run the 2020 WSOP for 12 days, it wouldn't be a strange decision. In 1976, during the festival's seventh year, it was held for just 12 days, but the events available were just restricted to some stud and no-limit Hold'em events, and the Main Event structure during those days was also shorter compared to the more recent editions.
Organizers can actually get ideas from existing WSOP events which are being held over a shorter period of time. One example is the WSOP Circuit stop slated for November, which follows a 12-day schedule, and has been held at Planet Hollywood.
Condensing the festival to just 12 days presents a lot of challenges for the organizers. First, how are they going to fit in a range of events within a 12-day schedule? And what events should make the list? Obviously, a lot of tournaments would be omitted.
Organizers could include some Turbo Bounties, the H.O.R.S.E and Heads-Up Championship, alongside PLO and Stud Championship events. The $50K High Roller and $100K Super High Roller would also likely run, and of course the $10K Main Event. Add to the schedule, the $500 Big 50 for players with limited bankroll. This condensed schedule would see some staple events being drooped, such as the Ladies, as well as Seniors Championship.
One-Month Schedule
The WSOP will have more room to accommodate these omissions if they would ultimately choose to host a month-long festival. In doing this, organizers should be able to find a particular convention center available for one month, and this seems tough considering that several other events are already booked for fall. But this remains a possibility though, and organizers could very well run the 2020 WSOP for one month, securing spots for all of its popular events.
In addition to that, smaller-stakes players would also be catered, as more smaller-stakes mixed games could be included. The all-new freezeout tournaments, alongside the tag team event might also make the list.
This month-long schedule would be more exciting, with a wider range of events for players to choose from, including, a series of mixed games, PLO and Stud Hi-Lo Championships, new events like the Mystery Bounty, Seniors & Ladies Event, the $50K PPC, Monster Stack, Little One for One Drop, and of course, the Main Event.
Organizers will now be back on the drawing board to figure out the best fall schedule possible, while we in the poker community and all people around the world remain hopeful and eager to return to our normal lives as soon as possible.