WSOP Online Bracelet Series on GGPoker – Key Events To For Different Bankrolls
The World Series of Poker (WSOP) Online Bracelet Series on GGPoker is about to kick off a few days from now. For the first time ever, non-US players will get the chance to compete for the highly-coveted gold bracelet, in addition to record-breaking guarantees and prize money. The mega…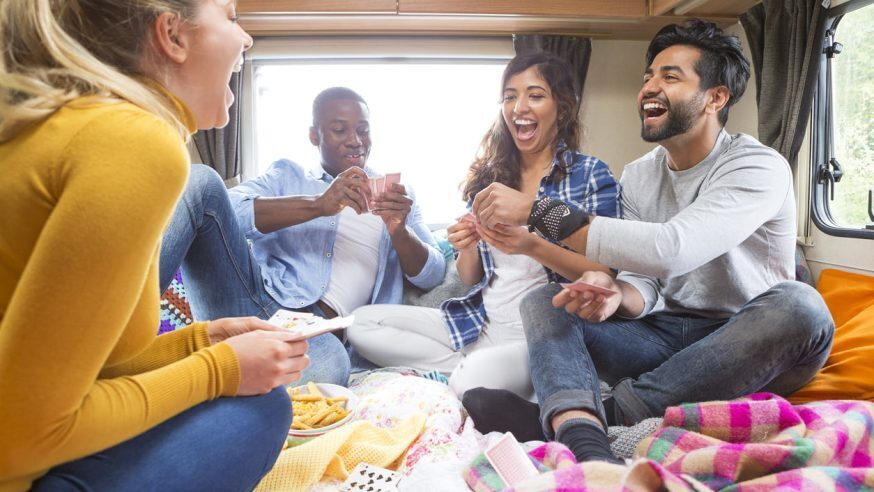 The World Series of Poker (WSOP) Online Bracelet Series on GGPoker is about to kick off a few days from now. For the first time ever, non-US players will get the chance to compete for the highly-coveted gold bracelet, in addition to record-breaking guarantees and prize money. The mega festival runs on July 19 to September 6, featuring a total of 54 events!
Have you built your own schedule yet? Are you still in the process of choosing what tournaments will best suit your bankroll? We're here to guide you! Take a look at our selection of events below, categorized according to your potential needs and preferences.
Events For Players With Limited Bankroll
When taking part in a tournament, the first factor to consider is your bankroll. Do you have enough funds to compete in the events that you like? Or are you still starting to build your bankroll? If you are the latter, it is wise to pick events that won't require you to shell out a sizable amount of money.
While the key highlights of the WSOP are usually the big buy-in events, the upcoming Online Series on GGPoker actually offers affordable events that still carry decent guarantees. Among them is Event #1: The Opener (July 19) which features an entry fee of $100 and $2 million in guarantees. Event #53: WSOP MILLION$ (September 6) also has a buy-in of $100, with $2 million in prize money on offer.
If you want to go lower than that, there's Event #40: BIG 50 (August 23), the lowest buy-in event on the schedule, but still comes with a huge $1 million guarantee.
Events With Multi-Million Guarantees
The upcoming series features a whopping $60 million in combined guaranteed prize pool, a significant portion of that goes to the five biggest-guaranteed events on the schedule. First is the $5,000 buy-in WSOP Online Main Event (August 30) which offers $25 million in prize money, the largest-guaranteed single tournament in the history of online poker.
The No-Limit Hold'em Poker Players Championship is also a must-not-miss event for those hunting for massive prizes. The $25,000 buy-in event takes place on August 23 and features a $10 million guarantee. Three other events will award $5 million each to the top finishers – Event $32: $500 buy-in Mini Main Event (August 16); Event #17: $1,500 buy-in MILLIONAIRE MAKER (August 2); and Event #52: $10,000 buy-in WSOP Super MILLION$ (September 6).
Non-NLH Events
The festival's schedule is made up mostly of No-Limit Hold'em events, but there are a few other variants sprinkled in as well. If you're a fan of Pot-Limit Omaha, there's a PLO Championship event which requires $5,000 to enter. You may also take part in "PLOSSUS", which features a buy-in of $400 and a huge $1 million guarantee. Both events take place on July 21 and 26 respectively.
There's also something on offer for Short Deck aficionados. The $10K buy-in Short Deck Championship takes place on July 28, followed by another $1,000 buy-in Short Deck event on August 2.
Events for Asian Players
Players based in Asia no longer have to force themselves to stay awake in the wee hours of the night in order to compete, as the WSOP has prepared 10 events designed to take place at convenient hours for those playing in Asian countries. What's more exciting is that GGPoker will also run a specific leaderboard for these tournaments, with extra prizes up for grabs for the top finishers.
The Asia Timezone events include the $600 buy-in Monster Stack (July 25), HK$8,000 buy-in NLH Asia Championship (August 9), $500 buy-in Deepstack (August 1 & 22), $1,000 buy-in Short Deck NLH (August 2), and $1,500 buy-in Marathon NLH (August 23).
Important Events You Must Include In Your Schedule
These four events should be part of your schedule if you're chasing for decent prizes: $400 buy-in COLOSSUSS (July 26), $1,500 buy-in MILLIONAIRE MAKER (August 2), People's Choice Event (September 1), and $500 buy-in Mini Main Event (August 16).
For the full schedule of the WSOP Online Bracelet Series, visit GGPoker and WSOP.com.