WSOP Europe To Run From Oct 9 to Nov 2 At Kings Casino – Rozvadov
The World Series of Poker Europe (WSOPE) made a historic shift in 2017 when it veered away from world-famous cities like London, Cannes and Berlin and decided to hold the event instead at its current home at King's Casino, Rozvadov which is located on the Czech-German border. King's…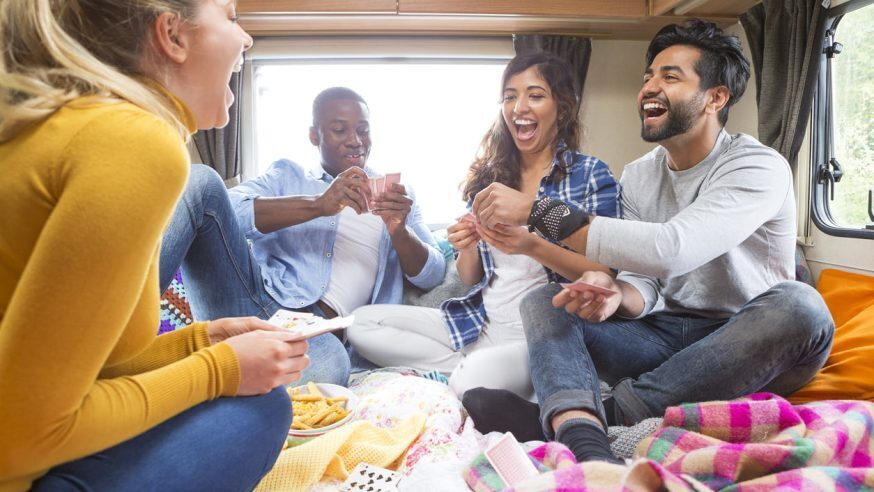 The World Series of Poker Europe (WSOPE) made a historic shift in 2017 when it veered away from world-famous cities like London, Cannes and Berlin and decided to hold the event instead at its current home at King's Casino, Rozvadov which is located on the Czech-German border.
King's Casino has one of the biggest poker rooms in Europe and in the last few years has hosted some of the most prestigious poker tournaments in Europe. The 2018 WSOPE is set to start on October 9 and will run till November 2 with a packed schedule. Top poker players from all over Europe are expected to be in attendance to take a crack at the millions of prize money up for grabs and 10 gold bracelets.
King's Casino – Great For Poker
With this year's WSOPE fast approaching, King's Casino owner Leon Tsoukernik said he hopes to extend his five-year contract with the WSOPE. There are a number of reasons why King's Casino has become a major hit with poker players in Europe.
The first has to deal with location as King's Casino is ideally situated in the center of Europe, between Prague and Munich, providing easy access to European players. Apart from the location, the casino is popular with players because of their exceptional service, generous offerings and warm hospitality. Tsoukernik said his casino managed to make a significant mark on the European poker scene when they first hosted the WSOPE in 2017. The casino is making plans to bring back those players for the 2018 edition and do even better.
Bigger And Better Experience In 2018
While King's received small criticisms from few poker pros such as events not starting on time, Leon Tsoukernik said most of the feedback is generally positive and they are trying to improve things and make it even better in 2018.
Tsoukernik is confident that his team is on course to offer the best poker experience for players. Updated laws in the country now prohibit smoking at the venue providing a more welcoming environment for foreign guests. Food options have also become better with an improved restaurant selection. King's has hired new Israeli and Italian chefs to take charge of the kitchen offering players more vegetarian selection at their restaurants.
2018 WSOPE Details
The WSOPE 2018, which kicks off on Oct. 9, will feature 10 gold bracelet events. Players who are into high roller tournaments will be happy to know that the €100K high-roller is back this year. Players can expect a few changes to the format, one of them being a 5 percent commission taken from the prize pool in compliance with Czech law.
The 2017 edition paid out €25 million in prize money and that amount should be broken with the 2018 edition as the guarantees on the 10 on bracelet events are already over €13 million. Some of the exciting events that will take place during the 2018 WSOPE are €2 million High Roller and the €5 million Main Event which starts on October 27. The €550 Colossus No-Limit Hold'em will open the festival with a €1 million guarantee. Circuit events will also run from Sept 20 to Oct. 8, featuring 12 championship ring tournaments. This would mean additional couple of millions in guarantees up for grabs.
The WSOPE is partnering with partypoker this year to accept more satellite qualifiers. Some players are also entering satellite events from the US states of Nevada and New Jersey.
WSOP Executive Director Ty Stewart praised King's Casino for its top of the line service and ability to offer first-class experience for everyone. Stewart said WSOPE is Europe's best-kept poker secret and players and enthusiasts should come and see for themselves.
The hotel has undergone extensive renovations and now offers a bigger space just in time for the 2018 event. Fans all over the world can also connect through live streaming. Overall, King's Casino is promising an improved experience for everyone in attendance.
Tsoukernik and his team is very keen on being a good host to the WSOPE and its players in 2018 as the casino owner wants to sign a new 5 year contract with the WSOPE and turn King's Casino into its new home.