WSOP.com Faces Flurry Of Player Complaints Due To Withdrawals Delays
Over the past few days, several players reported payment processing delays at WSOP.com. The issues regarding slow payouts gained a lot of attention after poker pros took to social media and major online poker forums to share their frustrations. The affected players from Nevada, New Jersey and Delaware have…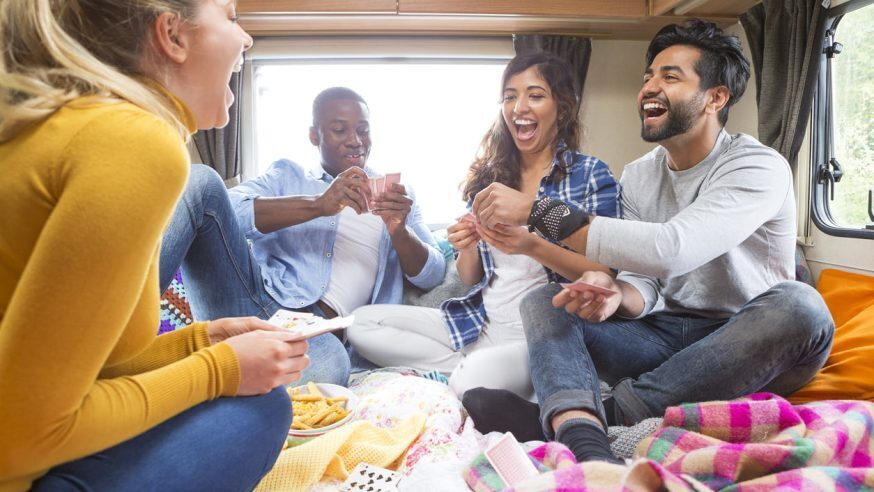 Over the past few days, several players reported payment processing delays at WSOP.com. The issues regarding slow payouts gained a lot of attention after poker pros took to social media and major online poker forums to share their frustrations.
The affected players from Nevada, New Jersey and Delaware have been experiencing difficulties in withdrawing their funds via PayPal. A WSOP.com representative said the problems were due to an unanticipated issue with the online payments system, and that players will be able to receive all their respective cashouts within this week.
Complaints started circulating on social media last week, with long-time poker pro Christian Harder blaming the WSOP for not being able to withdraw $2,108 through PayPal. In a tweet, Harder said he was required to submit an ID upon requesting for a cashout, something he termed as a delaying tactic. Several other players replied to Harder's post, noting a similar experience.
Player Complaints Pour In
In his Twitter post, poker pro Aaron Mermelstein was critical of the WSOP, accusing it of running a ponzi scheme.  The World Poker Tour winner said the current situation is reminiscent of the online poker payouts many players experienced with Lock Poker. Players at the now-defunct site faced cashout issues after Black Friday, until it ultimately terminated its operations in 2015, owing its customers huge sums of money in deposits and winnings that were never recouped.
One player said he tried to withdraw $50k and received $30k without any issue, but then delays started to occur when he tried to process the remaining $20k. The player said it left him with no choice but to withdraw the remaining amount via ACH as PayPal was not working for him. PocketFives co-founder Adam Small also shared his opinion on the ongoing controversy, saying the issue makes him and the other people working in the regulated market feel uncomfortable.
John Mehaffey wasted no words and directly accused the WSOP.com of being among the "rogue" operators currently in existence. Mehaffey said the poker industry should do something to force these companies and the regulators as well to clean up their mess. He warned his followers against depositing money at the site and advised them to immediately withdraw their real money funds through a poker room cage.
Poker pro Katie Stone also talked about some weird issues surrounding real money WSOP online cashouts for players based in New Jersey. She recommends that players cashout to the cage immediately in order to safeguard their funds until more details are released about the ongoing problem.
WSOP.com Issues Explanation
The regulators in Nevada and New Jersey have both remained silent on the matter as of this writing, but fortunately WSOP's Head of Online Poker Bill Rini made an effort to clear things up in wake of the numerous complaints.
According to Rini, the site had a record number of deposits during this summer's WSOP and since players use the same payment method in their deposit and withdrawal transactions, many of them started requesting for PayPal withdrawals. Rini said WSOP.com keeps a certain amount of funds with each of different payment processors they use including PayPal.
The withdrawals and deposits normally stay at a constant level. However, during the 50th edition of WSOP which wound up a couple of weeks ago, the site started receiving more cashout requests than normal, depleting the PayPal money pool. Because of the massive volume of requests, delays were encountered. However, Rini assured everyone that the issue is nearly resolved and that the backlog will be cleared out this week. The site has already apologized to the affected players.
The ongoing delayed payout issues come almost one month after the formation of the trade group Responsible Affiliates in Gambling. The group was founded by major affiliates Oddschecker, Racing Post, and PocketFives parent company Better Collective. But affiliates have no control over official rhetoric in relation to real money deposits and withdrawals.
While the explanation comes as a sigh of relief for some players, one would think that WSOP.com should have been better prepared to deal with potential funding issues given their long experience operating the World Series of Poker.
Players have no other option for now but to wait and see whether WSOP.com will keep its promise and release all their dues this week. If the matter is not handled as promised, it will place the WSOP brand under a negative spotlight.