WSOP co-anchor Vince Van Patten Says Poker Movies Have Not Hit The Mark
Poker has grown in popularity over the years and it has sparked an increase in the number of poker related movies such as Rounders (1998), Lucky You (2006), Casino Royale (2006), The Grand (2008), The Poker Club (2008), Poker King (2009) and Runner, Runner (2013). Vince…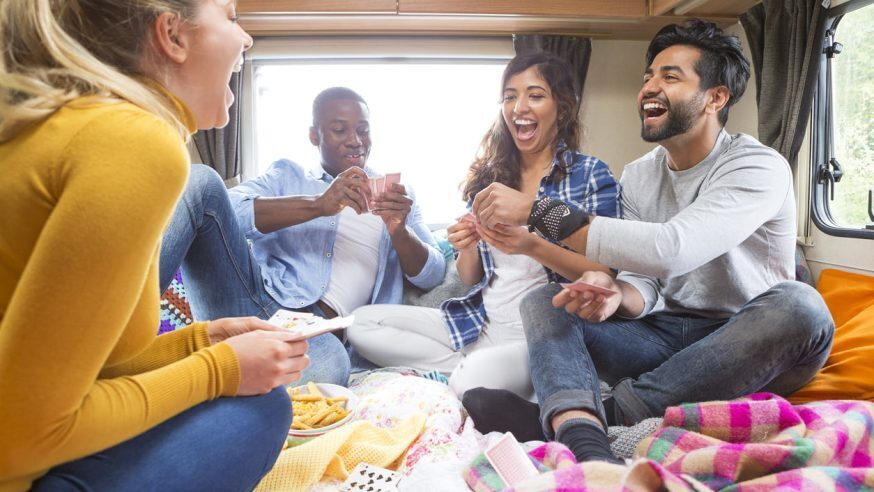 Poker has grown in popularity over the years and it has sparked an increase in the number of poker related movies such as Rounders (1998), Lucky You (2006), Casino Royale (2006), The Grand (2008), The Poker Club (2008), Poker King (2009) and Runner, Runner (2013).
Vince Van Patten, the co-anchor of the World Series of Poker (WSOP) and former tennis pro who once played John McEnroe is now devoting more of his time to the poker industry. Van Patten has since co-authored a fictional poker novel called 'The Picasso Flop' and is now in the process of turning it into a movie in 2016.
Click Here For Sites Still Accepting USA Player
Van Patten's new movie will focus on real life events of VIP gamblers in Los Angeles and the outrageous bets they make at the poker table. The movie will provide an in-depth look into their lifestyles and the large than life personalities that these VIP gamblers possess. The movie will be produced by Gary Marshall and David T. Friendly who produced Little Miss Sunshine. Van Patten will start work on the movie in May 2016 and wants to make sure that his movie captures the real essence of the poker industry.
In a statement, Van Patten said "I don't think they've done it justice yet. I think they've missed the mark, for the most part, and hopefully, I'll hit it. I think the Cincinnati Kid was an excellent movie, and Rounders did a decent job, but other than that, it's been rough. That being said, you have to cut these movies some slack. It's really hard to make a good film, let alone one about poker. I think it's really difficult to make a movie that's accurate, but is also entertaining. It really can't be about the poker hands, because that's when you lose the audience. That's why my attempt is going to be about the characters".
Van Patten is still active on the poker circuit and played five tournaments in 2015 and had a good run in two of those tournaments finishing 14th at the WPT Choctaw tournament and 27th at the Seminole Hard Rock Poker Showdown.  With the new movie project coming up in 2016, Van Patten may limit the amount of time he spends on the poker circuit but will do his best to visit some of his favorite stops in 2016 such as the Borgata Casino in Atlantic City and Hard Rock Casino in Florida.