WSOP Clarifies COVID-19 Rules After Poker Players Express Concern
After drawing some flak from players over its new rules for the 2021 WSOP live festival at the Rio this September, the World Series of Poker (WSOP) has issued a clarification on Rule 115, which originally included a paragraph stating that the WSOP and the Rio would have "sole…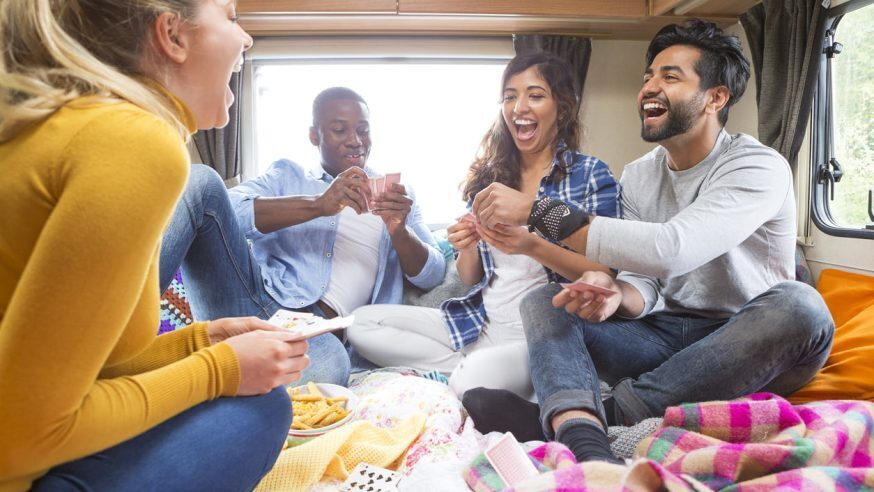 After drawing some flak from players over its new rules for the 2021 WSOP live festival at the Rio this September, the World Series of Poker (WSOP) has issued a clarification on Rule 115, which originally included a paragraph stating that the WSOP and the Rio would have "sole discretion" for identifying potential health risks.
What Rule 115 States
When the WSOP published the official set of rules last week, the main takeaways were as follows.
The WSOP and the RIO have the right to remove any participant who tested positive for COVID-19 or is suspected of having the virus. This implied that onsite testing would occur and some members of staff who are not medical experts could be assigned to evaluate a participant's health status. Additionally, those who come into proximity to positive COVID cases will also be required to leave the venue.
Participants disqualified from a tournament due to COVID-19 will not be given any extra compensation, other than the prizes already earned by them up until the time of removal. This means that if you've already paid the buy-in for a tournament and you end up being removed from the venue after being identified as a health risk, you won't get your money back.
These rules did not go down well with the players as no one wants to be paying the entry fee for a major event such as the WSOP Main Event or any high roller tournament with a 5-figure buy-in, only to be disqualified in the middle of the game without receiving any refund.
Following the release of the new rules, there were also suggestions that the WSOP may ask for vaccination proof before players can take part in the festival.
Feedback from the poker community has generally been negative so far over these rules, with some saying they might cancel their trip to Vegas due to the new guidelines.
WSOP Issues Clarification
The WSOP has now clarified that participants who have been fully vaccinated and are asymptomatic won't be automatically removed from a tournament, even if they've come into close contact with someone who tested positive for COVID-19. They can stay in the game provided they don't manifest any COVID-19 symptoms. The WSOP says this is consistent with the latest guidelines from the Centers for Disease Control and Prevention (CDC).
Daniel Negreanu, who has close links to the WSOP, also tweeted that organizers will not require proof of vaccination and on-site testing. Meaning, the WSOP would adopt an "honor system" in identifying possible health threats. Players who feel unwell, test positive for the virus, or have been contacted by health authorities should be honest enough to promptly notify the WSOP about their health condition to protect the other participants.
Mixed Reaction from Players
Despite the recent clarification, players are still divided on the rules. Some players want the WSOP to ask for proof of vaccination to ensure everyone's safety, similar to what is currently being implemented in European casinos.
In France and Italy, vaccine cards have become mandatory at casinos and other leisure and hospitality venues. Customers are required to prove they are not a health risk by showing a vaccination card, a negative RT-PCR or antigen test, or proof of recovery from COVID-19.
Several festivals in the US, such as Coachella, are also requiring visitors to present proof that they've already been fully vaccinated. However, many are opposed to this as they consider this measure a violation of their civil liberties since many people can't have the COVID-19 jab for reasons beyond their control.
There was also a question raised as to who should take responsibility if a player gets sick and/or dies while participating in the festival. No specific answer has been provided by the WSOP as of now.
The rules are still subject to change, depending on the latest developments concerning COVID-19. The worst thing that could happen is that organizers might decide to once again cancel the live series if health and safety issues continue to pose problems.