WSOP Circuit Event Begins at Harrah's Cherokee Casino
Joey Squiers, a 24-year-old poker player from Asheville, has plans to take part in the World Series of Poker (WSOP) Circuit tournament, which will be held throughout the following week at Harrah's Cherokee Casino. As it is the first significant live poker tournament to be held in North…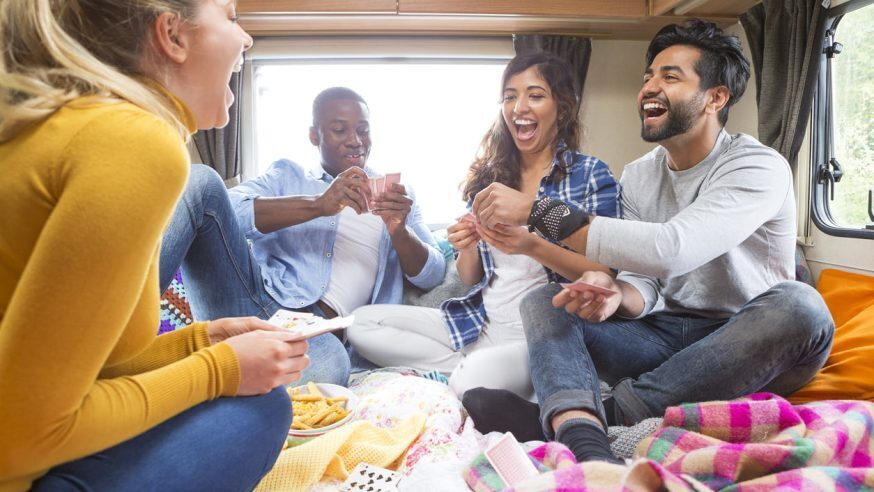 Joey Squiers, a 24-year-old poker player from Asheville, has plans to take part in the World Series of Poker (WSOP) Circuit tournament, which will be held throughout the following week at Harrah's Cherokee Casino. As it is the first significant live poker tournament to be held in North Carolina, it has attracted a lot of attention and a number of prominent professional poker players as well as recreational players are expected to take part in it.
Click Here For Sites Still Accepting USA Players
The WSOP Circuit comprises 12 events, most of which are based on Texas Hold'em. Since they have buy-ins ranging from $300 to $1,500, any player can purchase an entry and play for large cash prizes. Expressing his opinion about the event, Squiers said, "The good thing about the World Series of Poker is that the buy-ins are very reasonable, which opens it up to a wide range of people." He is one of those players with plans to play a small buy-in tournament with the hope of winning enough money to buy-in to the Main Event.
WSOP Circuit Media Director Nolan Dalla said that the WSOP is the largest and longest-running poker tournament series worldwide. The tournament was launched at Las Vegas in 1970, and eight years ago, circuit tournaments were included into it. Poker became very popular after 2005 because of the coverage given to it on ESPN and people became very interested in the game.
Dalla said, "We never know how many people are going to show up, but we're expecting this to event in North Carolina to be very successful because this is the first time we've been in the region and because there's a great poker tradition in that part of the country."
Last year, the federal as well as state government gave Harrah's Cherokee Casino the permission to hire live croupiers and offer games such as blackjack and craps. Last August, the casino hired a large number of live dealers and began offering live games.
The WSOP Circuit tournament coincides with the end of a $650 expansion project, jointly undertaken by Harrah's and the Cherokee. This 8-year expansion project transformed the venue into a luxurious gambling resort with facilities such as shops, upscale restaurants, hotel rooms, spa, and a new event centre. Today, the casino has become the largest tourist hotspot in the state, attracting over 3 million visitors per year.
The WSOP Circuit Main Event is associated with a prize of around $200k to $250k.