World Series of Poker Announces Key Dates For 2023 WSOP
Last year, the WSOP made the announcement of bookend dates for the 2022 series in mid-November. This year, it was only a mere coincidence that the WSOP issued the press release and social media posts on the same day that the World Poker Tour kicked off its WPT World Championship…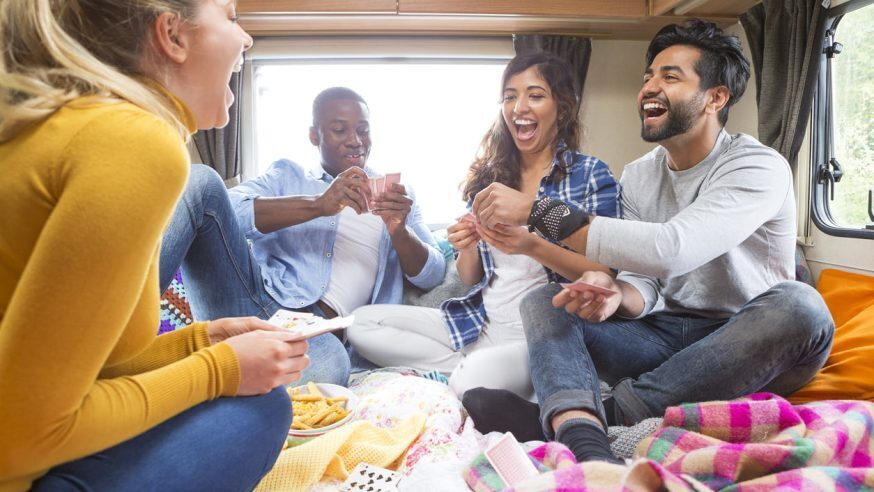 Last year, the WSOP made the announcement of bookend dates for the 2022 series in mid-November. This year, it was only a mere coincidence that the WSOP issued the press release and social media posts on the same day that the World Poker Tour kicked off its WPT World Championship at Wynn Las Vegas with its record-setting $15M guarantee.
Nevertheless, the WSOP news is significant, as poker players can now mark the bookend dates on their calendars and in their scheduling apps.
Save the Dates
The 54th Annual World Series of Poker will kick off on May 30 and run through July 18, 2023.
As for the 2023 WSOP Main Event – "poker's undisputed World Championship" per the Caesars press release – it will run July 3-17.
The WSOP will release the full schedule in early 2023. This typically happens in February to give players ample time to plan and book travel and accommodations. For now, the WSOP released several key dates, presumably start dates only, as follows:
May 31: $1K buy-in Mystery Millions (bounties $10K to $1M) ($1M GTD to winner)
June 7: $300 buy-in Gladiators of Poker ($3M GTD)
July 16: $1,500 buy-in Monster Stack
June 21: $1K buy-in Seniors Championship
June 23: $1,500 buy-in Millionaire Maker ($1M GTD to winner)
June 29: $1K buy-in Ladies Championship
June 30: $400 buy-in Colossus
July 2: $1K buy-in Mini Main Event
July 3-17: $10K buy-in Main Event (4 starting flights)
July 7: $777 buy-in Lucky 7s ($777,777 GTD to winner)
July 11: $600 buy-in Ultra Stack
July 14: $1,500 Closer
https://twitter.com/HorseshoeVegas/status/1602320056687349760?s=20&t=JFYYsCQCQL-E13OtBCNh6w
The WSOP also wants to remind the poker community that the 2022 series in Las Vegas brought in 197,626 entries from more than 100 countries. And the cumulative prize pool across all events totaled $347.9M.
On the Strip Again
The 2022 WSOP at its new location on the Las Vegas Strip was a hit with most players and fans. There was some confusion at the start as players had to navigate between Bally's Las Vegas and its connected Paris facility. Once players got the hang of it, though, they appreciated the efforts. Everything but parking seemed to be an improvement over the Rio years, with more food and accommodation options on site or within close walking distance.
It is no surprise that the WSOP will return to these facilities for the 2023 WSOP.
One change to the location has been in the works for more than a year, and it will be complete soon. That is the renaming and rebranding of Bally's to Horseshoe.
https://twitter.com/HorseshoeVegas/status/1600994951088726017?s=20&t=cp8hCw0MdhSXptqBxLOIHg
Restaurants have been changing since the 2022 WSOP, with Jack Binion's Steak opening toward the end of that series. Other changes are forthcoming.
Most notably, the large Bally's sign on the outside of the building has been coming down for some time to make room for the Horseshoe name to make it all official. Word is that the work will be done in the coming days.
The legendary Horseshoe is making it's way to the #VegasStrip very soon✨ #HelloHorseshoe pic.twitter.com/lpmq0zH50X

— Horseshoe Las Vegas (@HorseshoeVegas) November 17, 2022
Meanwhile, Bally's/Horseshoe opened a new, expanded, and WSOP-branded poker room just last month. It takes up a significant amount of space and has received solid reviews since the reopening. The new "Hall of Fame Poker Room" will likely offer the cash game action for the 2023 WSOP. Before then, it will likely also become the home of Poker Hall of Fame memorabilia and photos that Binion's previously displayed in its Downtown Las Vegas poker room.
New Horseshoe (Bally's) poker room looks worthy of the name. (h/t @JamesInLasVegas) pic.twitter.com/x45USpEHtS

— Vital Vegas (@VitalVegas) November 12, 2022