WSOP Announces List Of Top Achievers Before 50th Anniversary Celebration
The World Series of Poker (WSOP) will be celebrating its impending 50th anniversary as it hosts the 2019 WSOP from May 28 to July 16. The WSOP has always been a special tournament for poker players from around the world but this year it is going to be extra…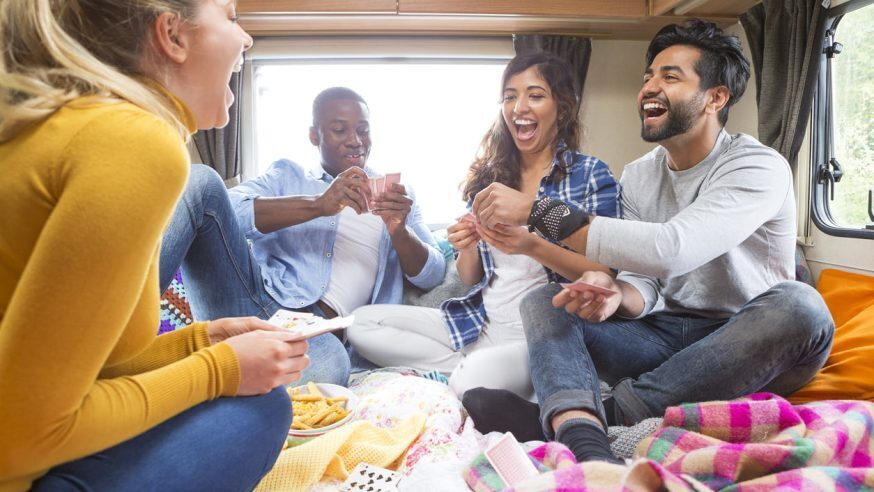 The World Series of Poker (WSOP) will be celebrating its impending 50th anniversary as it hosts the 2019 WSOP from May 28 to July 16. The WSOP has always been a special tournament for poker players from around the world but this year it is going to be extra special due to the 50th anniversary celebrations.
The WSOP has confirmed that it will award up to 89 coveted gold bracelets and more than $200 million in guaranteed prize money will be up for grabs.
Players With The Most WSOP Bracelets
Phil Hellmuth, a.k.a. the Poker Brat leads this esteemed list as he has collected 15 WSOP gold bracelets in his historic career.  Hellmuth has won at least one bracelet in each of preceding four decades starting with his very first win in 1989 at the WSOP $10,000 Main Event for $755,000, and his last one was in 2018 at the Event #71 No-Limit Hold'em for $485,082.
Hellmuth has shown no signs of slowing down, and it will not be surprising if he continues to add more bracelets and furthers the gap between him and the rest of the playing field. There are three poker players who have won 10 bracelets each and they are Phil Ivey, Johnny Chan and Doyle Brunson. They all have found it difficult to further add to their current totals.  Brunson recently announced his retirement while Ivey and Chan have had limited success in their poker runs lately.
It is going to take quite a while before any poker pro catches up to Phil Hellmuth, especially if the Poker Brat wins a couple more WSOP bracelets.
Players With The Most Cashes In WSOP
American poker players have dominated the top bracelet winners list and they also dominate the list of players with the most cashes in the WSOP. in this particular field there is a more international flavor seen. Phil Hellmuth once again sits in first place with 135 cashes and in second place is the controversial Chris Ferguson who has 120 cashes. The third place belongs to Canadian poker pro Daniel Negreanu who has 108 cashes while spots four and five are once again taken by American players Eric Seidel and Barry Greenstein.
While American poker players dominate the first 5 spots, there are a number of international poker players who have also done well at the WSOP. Players coming from countries such as Sweden, China, and Costa Rica have managed to break into the top 20 list.
Players With The Highest WSOP Earnings
Phil Hellmuth does not dominate this list even though he has the highest number of cashes and the most number of WSOP bracelets. The reason for this is due to the fact that WSOP event prizes are a lot bigger now especially during special events.  To give you a fair comparison, Hellmuth won $755,000 when he won the WSOP Main Event in 1989.
John Cynn who won the 2018 WSOP Main Event took home $8.8 million in prize money. These days, it is not just the WSOP Main Event which pays out millions but a number of other special events such as the Big One for One Drop which paid Antonio Esfandiari $18.3 million for his first place finish back in 2012.
It is therefore not surprising that Esfandiari leads the pack. He has the highest winnings in WSOP history with a total of $21.8 million.  Dan Colman is in second place with winnings of  $17.4 million and $15.3 million of this amount was obtained when he won the $1,000,000 Big One for One Drop in 2014. Daniel Negreanu is in third place with a total of $16.3 million in WSOP winnings.
Countries Earnings At The WSOP
This list is led by the USA which is not at all surprising considering that the majority of WSOP events are held inside the country. The total earnings of USA poker players when totaled are more than the combined earnings of international players.  There is quite a big gap between these totals as USA players have won $2.6 billion compared to Canada which sits in second place with only $193 million. The UK is third on the list with close to $147 million in earnings.
The 2019 WSOP is expected to be one of the biggest and most exciting events that the WSOP has hosted in its history!