WSOP 2014 Might Benefit NJ Online Poker
Although PartyPoker NJ and WSOP.com are the only two online poker operators in New Jersey who have tried to stay afloat in the state's rapidly falling online gambling market, player traffic to both sites continues to decline. It looks as if NJ poker players gave up playing legal…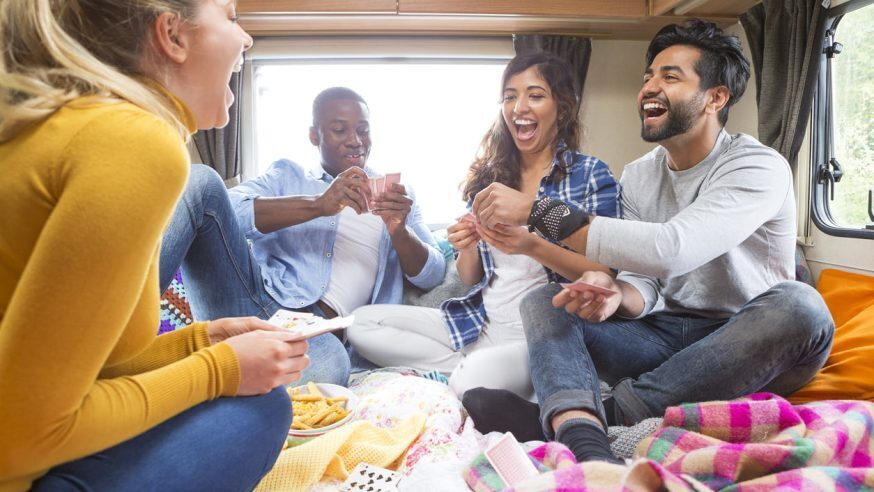 Although PartyPoker NJ and WSOP.com are the only two online poker operators in New Jersey who have tried to stay afloat in the state's rapidly falling online gambling market, player traffic to both sites continues to decline.
It looks as if NJ poker players gave up playing legal online poker long before NJ online poker sites introduced significant changes. Most players began feeling that, online poker, though one of the many legal gambling opportunities in the Garden State, just wasn't the best. Lack of media interest and the presence of unregulated online poker sites in New Jersey could have led to the fall of online poker in the state.
Click Here For Sites Still Accepting USA Player
Under these circumstances, PartyPoker NJ and WSOP.com must promote their enhanced online poker offerings as much as possible and also prove that they are committed to change. The 45th edition of the World Series of Poker (WSOP), which began recently at the Rio, might help them.
Now that New Jersey has regulated and legalized online poker, the WSOP, which happens to be the biggest live poker tournament in the world, has an online presence too. WSOP.com, which has grabbed the biggest share of the online poker market in Nevada, may attract a larger volume of player traffic over the next six weeks, owing to the fact that the WSOP has already begun.
Here are some of the ways in which the 45th WSOP can have a positive effect on America's regulated online poker industry. In the first place, WSOP.com has begun hosting the WSOP.com Online Championship, an online poker festival with 15 action-packed events. The championship, which began on June 1, gave NJ and Nevada poker players the opportunity to win their share of a prize pool as large as $560k. It also gave those who cannot take part in the WSOP a chance to experience it online.
WSOP 2014 gives professional poker players the chance to play regulated poker in the US for the first time. This may lead to a widely acclaimed online professional poker player to become a sponsor at WSOP.com, and everybody knows that such sponsorship deals can have a positive impact on the reputation of an online poker room.
The 45th WSOP might encourage new players to sign up at WSOP.com and PartyPoker NJ, and now that both the sites are more aware of what their customers require, the newly registered players might stay on at the sites for a longer time.