WPT's Parent Company Looking To Invest In Japan's Poker Market And Global eSports Projects
Ourgame International Holdings Ltd, the parent company of the World Poker Tour (WPT) recently announced that it plans to raise over $53 million via a share subscription. The company which is listed on the Hong Kong Stock Exchange has stated that it plans to use the funds to expand the…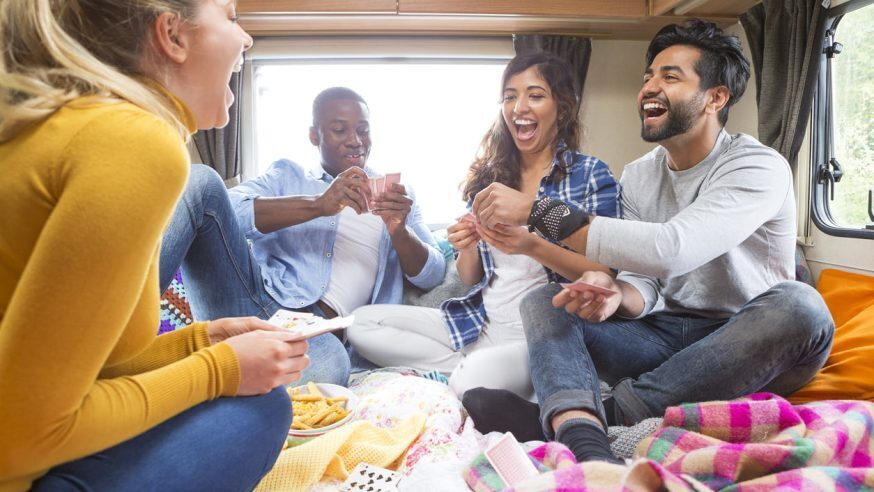 Ourgame International Holdings Ltd, the parent company of the World Poker Tour (WPT) recently announced that it plans to raise over $53 million via a share subscription. The company which is listed on the Hong Kong Stock Exchange has stated that it plans to use the funds to expand the WPT brand in Asia and develop eSports arenas across the globe.
In a statement, Ourgame International said "The company expects to deploy approximately HKD25 million for geographic expansion including tournaments, marketing of WPT online games products and TV content development, with initial focus in Japan and South America, in particular Brazil, in 2018 and 2019"
The WPT brand is one of the most popular and recognizable brands in the global poker industry. During the last few years, the WPT has concentrated on expanding its presence across the world and its parent company is looking at taking the WPT brand into new countries that have never held a WPT Tournament before.
WPT Focusing On Japan
Japan approved casino gambling in late 2016 and legislators are currently putting together gaming regulations and a second bill that will outline how many casino licenses will be approved. There is great competition between global casino operators to secure a casino license and establish themselves in the lucrative Japanese gaming industry.
The WPT is also looking to get ahead of the competition and make a push of establishing its brand in Japan. The WPT has already announced that it will hold its first ever WPT Japan in November which will run from Nov 23 to 26. The WPT has partnered with the Japan Poker Union Corp and will host the tournament in Tokyo, the capital city.
The response to WPT Japan will give Ourgame International a clear indication as to how responsive the Japanese market is to poker. Asian gamblers have preferred games like baccarat and rummy in the past but in recent years, poker has become fairly popular especially with the younger generation.
Ourgame International has stated in its filing with the Hong Kong Stock Exchange that it will put aside HKD37 million to develop WPT marketing and new online games that will help grow the WPT brand. The company has also stated that it is looking to partner with key stakeholders that will allow it to expand the WPT's presence in new markets.
Global eSports Arenas
Ourgame International is currently developing an eSports Arena via a subsidiary at the Luxor Hotel and Casino in Las Vegas which is owned by MGM Resorts. Funds for this project totally HKD120 million were raised via the issuance of convertible notes in July and the eSports Arena in currently under construction.
The company has also announced that it will use the funds raised via its share subscription to focus on developing new eSports Arenas in the United States and China. Ourgame International will put aside HKD125 million to construct between four to six competitive eSports Arenas in the United States and between two to four eSports Arenas in Mainland China.
Ourgame International already has a presence in Europe as it has two eSports mobile arenas which hosts eSports tournaments on a regular basis. The company has plans to introduce similar mobile eSports arenas in the United States before the end of 2018.
Poker & eSports
The global eSports industry is growing at a rapid pace and is very popular in Asia. Casino operators have started paying a lot more attention to the eSports industry and are now looking for ways to make space at their casinos to accommodate eSports players. There are a number of similarities between eSports and Poker as both games require a lot of skill and patience. Ourgame International is looking to expand its presence in both of these markets and at some point of time will look to cross-sell its products and services as eSports players and poker players have shown an interest in crossing over and trying out new games.
The company has also stated that after moving forward with these projects, it will use the remaining funds to develop strengthen its board games platform in Mainland China, give its mobile product portfolio a makeover and boost its working capital.