WPT World Championship Exceeds Expectations
The World Poker Tour has been planning for its 20th season for some time. As 2022 began, executives put their heads together to figure out how they would celebrate the year. One of the decisions was to host a season finale in the footsteps of prior seasons but bigger. Much…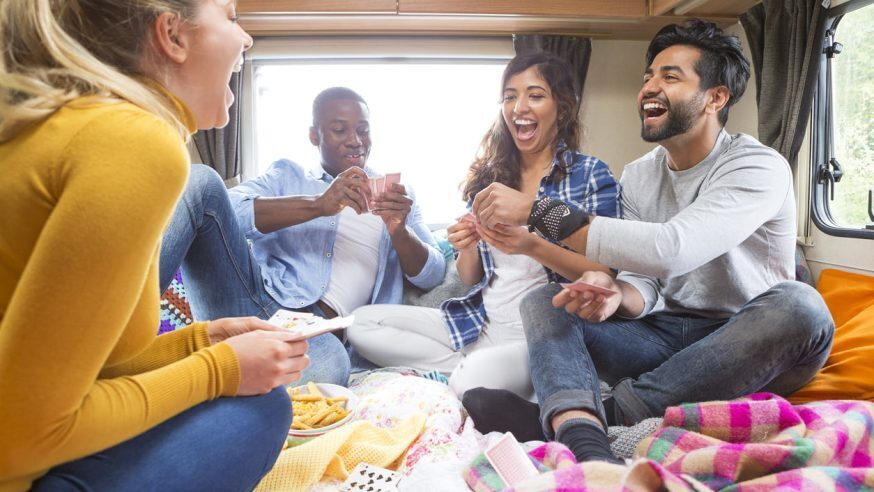 The World Poker Tour has been planning for its 20th season for some time. As 2022 began, executives put their heads together to figure out how they would celebrate the year. One of the decisions was to host a season finale in the footsteps of prior seasons but bigger. Much bigger.
The partnership with Wynn Las Vegas was a first, one that would provide the casino home for the WPT World Championship. A finale in Vegas in December – during the holidays – was risky, as poker players might have a tough time getting away from familial obligations for a poker tournament/series. It would also compete with the PokerStars European Poker Tour's much-loved EPT Prague, limiting the number of European players who would forgo that event to fly all the way to Las Vegas.
To make it more of a risk, WPT executives chose to put an ambitious guarantee on the $10K buy-in Main Event prize pool – $15M – that would make history whether achieved by participation or overlay.
In a not-for-publication comment, one said executive confided that their hope was to make it a $20M guarantee for the 20th anniversary. However, upper management as a whole didn't feel comfortable setting the bar so high, considering the many unknowns in play.
Shooting for the Moon
It quickly became apparent in the months leading up to the WPT World Championship at Wynn that they were going all in. (Sorry. Amateur poker reference, I know.)
In coordination with its global online poker site, WPT Global, the World Poker Tour began awarding prize packages via satellites. Considering the site was still building a following, they decided to apply a unique approach to the Main Event satellites.
Enlist the help of poker content creators to play in said satellites and promote them.
As most of them were based in the United States, WPT Global allowed them to play in the satellites, but if they won, they couldn't legally use it. (WPT Global isn't allowed to operate for real money in the United States.) So, the creators had to give it away.
Creators could devise their own systems for awarding those Main Event seats. Some chose random drawings, and others launched contests.
The WPT also worked with its ClubWPT subscription site to award seats to the Main Event.
In total, hundreds of players won their way to the Main Event, many of them winning their chance to play in a $10K buy-in tournament for the very first time.
What that all meant for the World Poker Tour was a huge investment. They threw everything at this season finale with the hope that some of it would stick.
Every @wpt_global team meeting is like…😬 https://t.co/bnAqoyxEFQ pic.twitter.com/HowUzTc4zN

— WPT Global Poker (@wpt_global) November 19, 2022
Got the Moon
The kickoff of the WPT World Championship was extraordinary. Day 1 featured a meet-up game with everyone from Joey Ingram to Phil Ivey, Steve Aoki to Doyle Brunson, and MUG creator extraordinaires Brad Owen and Andrew Neeme.
There's been livestreaming of a range of cash games, contests, book signings, and off-the-felt activities. There is a VIP Lounge for tournament qualifiers, complete with hot meals and video games, massage chairs and a snack table.
Of course, there have been tournaments. There are a lot of them, but the two biggest ones have set their prize pools and gone over and above – far above – expectations.
$1K buy-in WPT Prime Championship = 5,430 entries / $5,267,100 prize pool ($2M GTD)
$10K WPT WC Championship Main Event = 2,960 entries / $29,008,000 prize pool ($15M GTD)
Wow @WPT & @WynnPoker! Nice Prime Championship you have there…
Entries: 5,430
Prize pool: $5,267,100 👀 ($2M GTD)
First place: $712,650

— Jennifer Newell (@WriterJen) December 11, 2022
The Final Numbers @WPT @WynnLasVegas
2,960 Entries
$29,008,000 Prize Pool
Televised Final Table Payouts
1st $4,136,000 + $10,400 Seat to 2023 WC
2nd $2,830,000
3rd $2,095,000
4th $1,608,000
5th $1,301,000
6th $1,001,050

370 Players In The Money
370th $17,400#WPTWCWynn pic.twitter.com/ZgePI86dXd

— Matt Savage (@SavagePoker) December 15, 2022
The World Poker Tour can be proud.
Exceeding expectations is an accomplishment by itself. But the company has done far more.
They have recreated a tournament series reminiscent of some hosted during the poker boom. Everyone from poker players to members of the poker media are happy. The rare complaint is met with an understanding ear, and the situation is resolved. The vibe in the tournament room is electric.
Even for the most cynical among us, as I can sometimes be, this WPT World Championship has been refreshing and hopeful. The World Poker Tour and Wynn raised the bar for poker. Not everyone or every company is going to be able to meet it, but they should try.
This excitement about live poker is contagious. Catch it.