WPT To Reach 15 Million More US Households Through Major Syndication Deal
The World Poker Tour (WPT) is boosting its US television presence through a major syndication deal which will allow the brand to reach 15 million more homes across different states in the country. WPT Adds 22 Markets The new distribution deal, which was announced earlier this…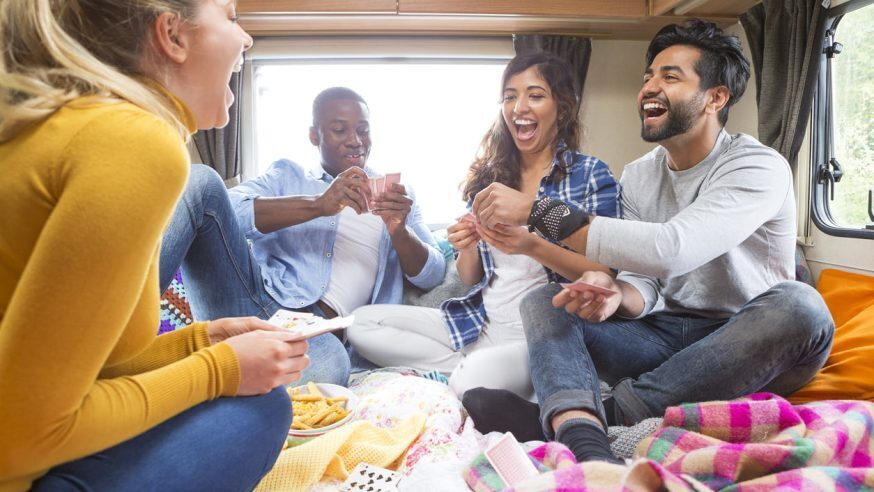 The World Poker Tour (WPT) is boosting its US television presence through a major syndication deal which will allow the brand to reach 15 million more homes across different states in the country.
WPT Adds 22 Markets
The new distribution deal, which was announced earlier this month, involves the addition of 22 more US markets to the WPT lineup, with programming now accessible via dozens of TV affiliates in major cities such as Las Vegas, Los Angeles, Houston, Raleigh-Durham, Salt Lake City, Kansas City, Minneapolis-St. Paul, Columbus, Ohio, and Milwaukee.
Loc Sondheim, WPT director of ad sales and distribution said TV viewers in Birmingham, Norfolk/Portsmouth/Newport, Louisville, Honolulu, Mobile-Pensacola, Rochester, Toledo, Reno, Madison, Lansing, Erie and La Crosse-Eau-Claire will also be able to watch the past seasons of WPT, beginning with Season XII and XIII, two of the best seasons in the tour's history.
Fans will be able to relive the winning moments of Dan Smith, Anthony Zinno, Chris Moorman, James Carroll, Eric Afriat, Darren Elias, Jonathan Jaffe, Mohsin Charania, Aaron Mermelstein, Brian Altman, Taylor Paur, and Griffin Paul.
Reaching The Masses
With the tour now in its 18th season, the new syndication deal will allow the company to earn new fans and more viewers by airing previous seasons and programming. Syndication offers a fresh avenue for the WPT to promote the tour and reach the masses, contrary to the traditional subscription-based cable and satellite packages.
As poker continues to gain increasing popularity, WPT Studios Vice President Johnny McMahon said their main goal is to expand into major US regions and bring high-quality action to poker fans at absolutely zero cost, and syndication will help them achieve that goal.
Each month, poker viewers watch more than three million hours of WPT shows, indicating a high demand for televised poker. WPT is filling that craving by making its programming more accessible to the masses while at the same time expanding to other markets.
Poker is expected to enjoy more growth around the world, especially in the US, as more and more states are considering legalizing online poker in their respective jurisdictions. As a result, the demand for poker programming will also increase.
Sondheim said they will continue to put out amazing shows as an expression of gratitude to the poker community for continuing to support the brand and the game in general. Sondheim said the new syndication deal will benefit everyone and they will continue to look for more ways to add more markets.
Televised events have no doubt contributed to the growth of poker over recent years. Popular tournaments such as the WPT and the World Series of Poker are watched by millions of poker fans around the world since the so-called poker boom. It gives spectators at home the opportunity to share the excitement as they watch the action unfold right through their TV screens.
As a result, more and more players are enticed to join live tournaments, with interest in the game also continuing to increase. Companies capitalize on this to promote their products and reach a wider audience.
Exploring Other Options
Apart from promoting through TV programming, the WPT has also undertaken a number of other initiatives to popularize their tours and events. The company has its own game in the social gaming app Zynga Poker, and also owns a stake in online poker site ClubWPT. The site recently took the online poker world by storm after offering an extra $1 million to the winnings of any WPT Main Event qualifier who ultimately takes down the event.
WPT also managed to establish long-standing partnerships with huge online poker operators 888poker and partypoker in some of the company's live tours.
With poker streaming also becoming a hit nowadays, WPT has also partnered with Pluto TV to run its own channel. Pluto TV is a free US streaming service founded in 2013.
The company recently expanded into Latin America in 2019, airing via TV Azteca. It also introduced its own social poker game WPTGO to the Latin American audience. The new social poker game is the first of its kind to be designed exclusively for the Spanish-speaking market.
The WPT intends to expand to more markets worldwide, as it continues to become a premier name in the televised gaming and entertainment industry.