WPT Signs Phil Ivey, Continues Wynn Championship Promotions
Out of all of the news in poker these days, there is one story that keeps rising to the top. The WPT World Championship set for December at Wynn Las Vegas is going to be big. The World Poker Tour hosting tournaments is nothing new. A finale or season-ending championship…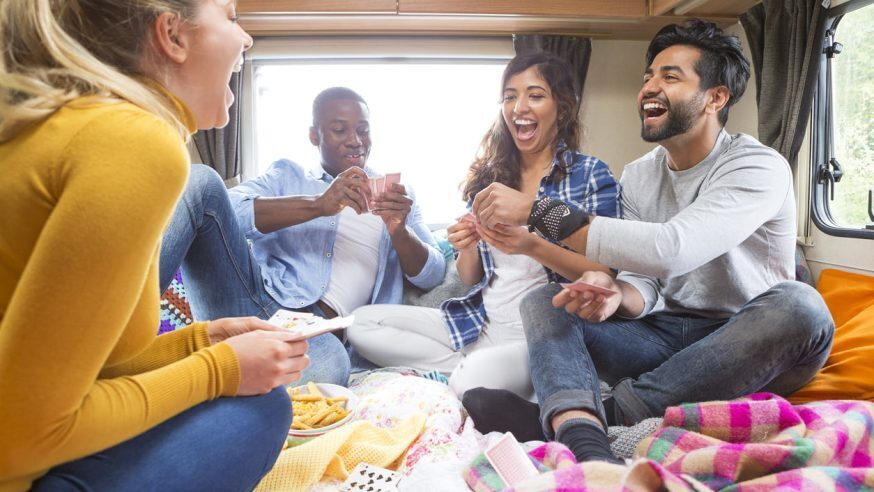 Out of all of the news in poker these days, there is one story that keeps rising to the top. The WPT World Championship set for December at Wynn Las Vegas is going to be big.
The World Poker Tour hosting tournaments is nothing new. A finale or season-ending championship isn't earth-shattering, either. But there are many aspects to this upcoming series that are more than a little noteworthy.
The World Poker Tour is wrapping up a year of celebrating its 20th
The WPT World Championship Main Event will feature a record-breaking $15M guarantee.
WPT Prime will successfully complete its first season after switching from WPTDeepStacks.
The WPT Ladies World Championship will feature a filmed final table for television.
The first complete WPT leaderboard (combining all 2022 WPT points) will crown a champion.
This will be the first time the World Poker Tour has partnered with Wynn.
Hundreds of qualifiers will converge on the Wynn to play for the biggest stakes of their lives.
The series will offer more poker variations than ever before, including 8-game and 5-Card PLO.
There will be a mystery bounty event with a $2M guarantee.
The series will wrap with a tag team bomb pot tournament.
Names like Aoki, Brunson, and Ivey will represent the World Poker Tour as ambassadors.
Women of WPT will spearhead a large meet-up game (MUG) for female players.
Andrew Neeme and Brad Owen will host a welcome MUG with Brunson and others.
Steve Aoki will host an SNG at his home for ClubWPT winners on December 6.
Without a doubt, there will be more added to the lineup and to the list of series highlights before December.
Another WPT jewel pic.twitter.com/xPETljk3oh

— Doyle Brunson (@TexDolly) November 1, 2022
Ivey Becomes WPT Ambassador
For the first time, the World Poker Tour assembled a lineup of tour ambassadors in 2022. It started with a January announcement of world-famous DJ and music producer Steve Aoki becoming a World Poker Tour ambassador. As the year progressed, poker vloggers and meet-up game stars Brad Owen and Andrew Neeme took positions as ambassadors as well. Then, during the summer, Doyle Brunson joined the team of ambassadors as well.
Less than a month from the start of the season finale, the World Poker Tour announced that Phil Ivey is now an ambassador for the brand as well. Ivey said:
"WPT is one of the most respected brands in poker, and I'm honored to become a WPT Ambassador. My commitment and passion towards poker has never been higher, and I look forward to working with the WPT to showcase poker around the world, adding to its continued expansion."
WPT CEO Adam Pliska noted that Ivey is the type of person who exemplifies the best in personal achievement, a top choice to represent the talent and events of the World Poker Tour. "I know players will appreciate the chance to interact with him at upcoming events."
As for interactions, the press release indicated that Ivey will be playing in several of the WPT World Championship events in December, as well as participating in "distinctive experiential fan engagement, including an exclusive off-the-felt experience on Dec. 10."
Ivey's partnership with the WPT isn't a total surprise. He has been working with the company in some capacity for at least a part of 2022, as evidenced by his appearance in a WPT Global promotion this summer.
WPT Summer Festival now at @wpt_global including the $1 buy-in $1 million guaranteed event. See you there pic.twitter.com/OrL3cXOOJE

— Phil Ivey (@philivey) July 23, 2022
Meet Up at MUGS
Ambassadors Neeme and Owen are known for their MUGS, their meet-up games wherein players play cash games with their favorite vloggers and poker players. For years, the duo has created a MUG culture that now brings hundreds of players to each one. And as WPT ambassadors, they have starting bringing meet-up games to some of the major tour stops in 2022.
To kick off the WPT World Championship in December, Neeme and Owen will host "The Premier Meet-Up Game: WPT Poker Icons Experience" at Wynn Las Vegas. Brunson and Aoki will be in attendance, as will Matt Savage, Lynn Gilmartin, and WPT commentators Vince Van Patten and Tony Dunst.
You never know who will show up at a #MUG!@andrewneeme & @TheBradOwen kick off The Premier Meet-Up Game: WPT Poker Icons Experience at our World Championship Festival @WynnPoker including special appearances from @steveaoki, @TexDolly and more!

Details: https://t.co/qnNXM7xzqh pic.twitter.com/xRJGdQzYap

— World Poker Tour (@WPT) October 28, 2022
As the festival of tournaments kicks off with a $600 buy-in NLHE event with a $500K guarantee, poker players and fans can also take a seat at one of the 26 cash game tables to play Hold'em or Omaha at the $1/$3 and $2/$5 level with WPT stars. The MUG will begin at 10am with seating open as early as 8am.
Further, Jamie Kerstetter will be one of the headliners for a women-only MUG on December 17. She was a part of a women's meet-up game in the summer and has been mentioning a WPT-focused one for months. She arranged for 11 tables at Wynn on December 17. Some of the women who appear to be playing include Lynn Gilmartin and Angelica Hael of the World Poker Tour, Xuan Liu, Qiyu "Nemo" Zhou, and Lupe Soto.
We had so much fun the first time…
Time to run it back!

Not only will @WynnPoker @WPT be televising the Ladies' World Championship FT, they will be dedicating 11 tables for our Ladies' cash MUG on 12/17! pic.twitter.com/jW2EkEliYe

— Jamie Kerstetter (@JamieKerstetter) October 13, 2022
Main Event Seat Giveaways
The WPT has been working multiple avenues to award prize packages to the Main Event in December. The $12K prize packages include the $10K seat in the tournament, as well as four nights of accommodations at Wynn Las Vegas and close to $2K in cash for travel and expenses.
Some players are winning their packages on WPT Global, though that is reserved for players outside of the United States. Others, like Stacey Breslin, are winning their prize packages on ClubWPT from within the US.
The WPT has also been working with numerous poker personalities and influencers to award packages. Since most of those people are located within the US, they've been playing in small WPT Global satellites and winning prize packages. However, their location prohibits them from using the packages themselves. So, they have used various contests to give those packages away.
Matt Berkey, for example, awards the prize packages he wins to subscribers to his Solve For Why podcast channel. Jaman Burton awards some of his packages to people who subscribe to his popular YouTube channel.
Jeff Platt of PokerGO is now using social media to take submissions for a prize package to award it to someone who has served or is currently serving in the United States military.
How to qualify for the seat giveaway:

—Actively serving or have served in the US Military

—RT the above and follow @wpt & @wpt_global. (Also make sure to tag them in your submission)

—Tell us your story in a tweet, DM, or video via Twitter or IG

— Jeff Platt (@jeffplatt) November 9, 2022
Amanda Botfeld has had some of the most memorable giveaways.
I am seriously still in shock and awe. I can't thank you all enough for this amazing opportunity 🥹🥰🫶🤩😍💓🎉🥳🙌🏼❤️🎀🧿 https://t.co/OZ0m783HG5

— Jules (@TravelingJewels) October 28, 2022
This is Josef Strazynski, a 74-year-old doctor living in Israel who helps patients suffering with diabetes.

Watch his reaction to finding out he just won a $10,400 ticket to play in the World Poker Tour, and will be flown out to Vegas with his son, @cardplayerlife.✈️♦️ @WPT pic.twitter.com/LoS5DHdcgQ

— Amanda Botfeld (@amandabotfeld) October 28, 2022
Learn more about @Liamgannon99's tremendous work ethic here, and how he gives the poker community a whole new look👔https://t.co/nbBRAUHipV

— Amanda Botfeld (@amandabotfeld) November 4, 2022
Ashley Sleeth, Ethan "Rampage" Yau, Owen and Neeme, and Gilmartin are just some of the players working with WPT Global to give away these prize packages. WPT Global itself is awarding satellite tickets and more via its Twitter platform.
We just gave away $33,000 in tickets…💸

Enjoy, guys and gals. WPT Global loves you. pic.twitter.com/xEUZmo87GJ

— WPT Global Poker (@wpt_global) November 9, 2022
WPT World Championship Schedule
As a reminder, there will be nearly two dozen official events on the schedule for the WPT World Championship in December. The highlights will be:
December 8-19: $1,100 buy-in WPT Prime Championship (3 flights, $2M GTD)
December 12-20: $10,400 buy-in WPT World Championship (3 flights, $15M GTD)
December 16-18: $1,100 buy-in Ladies Championship ($200K GTD)
December 16-19: $1,600 NLHE Mystery Bounty (3 flights, $2M GTD)
The final tables of the first three of those, excepting only the Mystery Bounty, will play at the HyperX Esports Arena in Las Vegas at the end of the series.
Wynn has posted the entirety of the schedule.
Less than a month until the start of the WPT World Championship!

For preferred hotel rates, please visit https://t.co/hMORoqcuJl pic.twitter.com/3dCXXriPs9

— Wynn Poker Room (@WynnPoker) November 5, 2022