WPT Has Partnered With MVS To Bring The WPT National Tour Back To Iberia
The World Poker Tour (WPT) has confirmed that it will come back to the Iberian Peninsula this year. The WPT has partnered with the Multi-Venue Series (MVS) to bring the WPT National Tour to Spain and Portugal. The events will have a €750 buy-in and players will compete…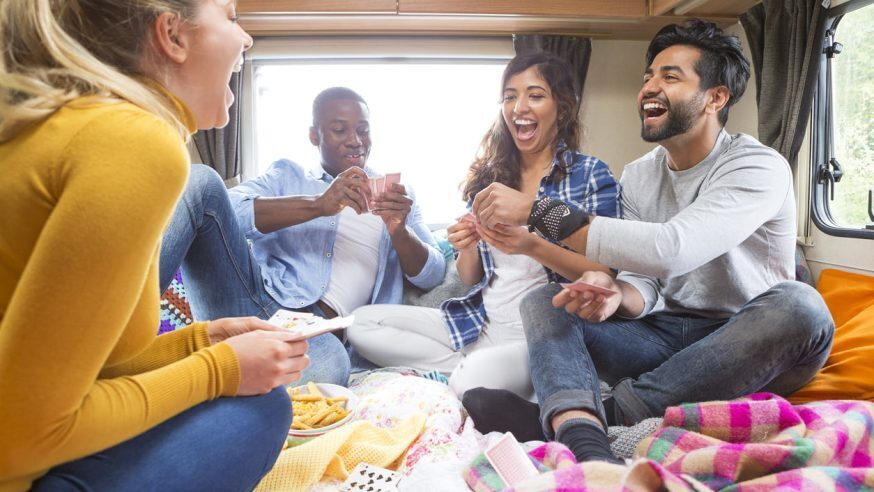 The World Poker Tour (WPT) has confirmed that it will come back to the Iberian Peninsula this year. The WPT has partnered with the Multi-Venue Series (MVS) to bring the WPT National Tour to Spain and Portugal. The events will have a €750 buy-in and players will compete at three different venues in Spain and Portugal. The seven percent of the players who make it to the final of these events will then be eligible to participate in the grand main event at a single venue.
Click Here For Sites Still Accepting USA Player
The WPT tour of Iberia will run from May12-15 at The Grand Casino Madrid, Casino Espinho and Casino Barcelona. The players who make it through these qualifying events will then compete in Madrid from May 21-22 to decide who the final winner is.
In a statement Paul Arriaga, the Deputy Director of Casino Gran Madrid said, "We are delighted that Casino Gran Madrid has been selected to host the first Grand Final of the MVS Presents: WPT National Iberia Main Event. We are proud to work closely with three strong partners in the WPT, Multi-Venue Series, and BRAVO on this exciting project."
Hemance Blum, the head of WPT Europe said that the WPT Iberian tour is a result of the evolution of WPT. He backed the move by WPT to consolidate the markets of both Spain and Portugal to create a huge prize pool for the players.
Neil Barrett from MVS stated that his company had taken feedback from the players and have now made it easier for the players to manage their bankrolls. He said that the whole format for the Iberian tour has been set up in such a way to allow the players to go to their nearest casinos for the qualifiers and move to the final hosting casino only when their bankroll is sufficient.
The WPT will return to the region again in a few months with a similar structure and players will be able to compete at the same three casinos from Oct. 13-16. The qualifiers from the three casinos will then face off at a tournament in Espinho from Oct. 22-23. The WPT also has plans for a third edition of Iberia tour in January 2017 but details about that have not been released yet.
The Casino Gran Madrid is excited about hosting its first ever WPT event and will aggressively promote the tour to bring in players from all over Europe.