World Poker Tour Expands Team of Ambassadors with Neeme
Ambassador #1: Steve Aoki This was a big one. On January 13, 2022, the World Poker Tour announced that Steve Aoki would be an ambassador for the WPT. He would help raise brand awareness and engage with fans at various events throughout the year. This signing was a big deal.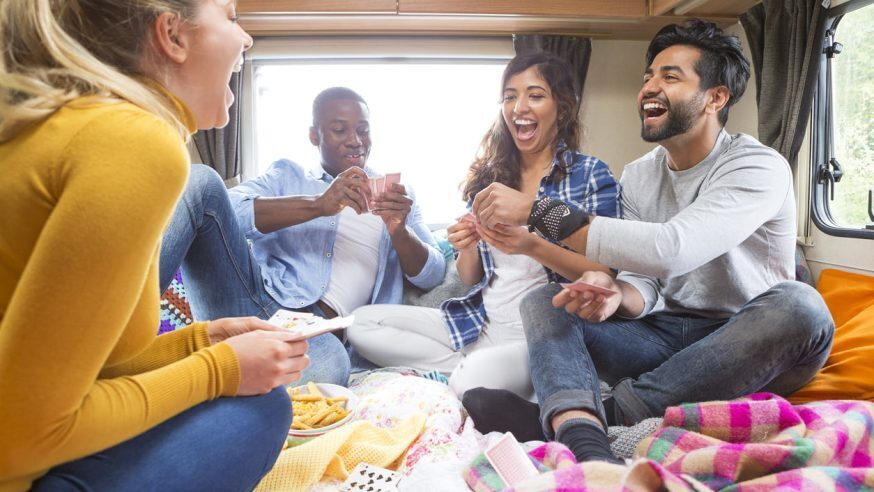 Ambassador #1: Steve Aoki
This was a big one.
On January 13, 2022, the World Poker Tour announced that Steve Aoki would be an ambassador for the WPT. He would help raise brand awareness and engage with fans at various events throughout the year.
This signing was a big deal. It is true that Aoki plays poker occasionally. That happens when he's not deejaying the hottest clubs and biggest parties, producing and programming music, releasing popular song remixes, appearing in films, supporting and partnering with other DJs, designing fashion, raising money for his Aoki Foundation for brain research (and other charities), and running record labels. He's won awards for his work and is known internationally.
WPT CEO Adam Pliska said that Aoki would "play an active role in our transformation and in the celebration of World Poker Tour's 20th anniversary."
Since his signing, he hosted the winners of a social media contest at his home, also known as Aoki's Playhouse. They played a tournament at his house with people like Phil Ivey, Vince Van Patten, and Maria Ho.
Aoki also attended the WPT Seminole Hard Rock Poker Showdown in April. He played poker, hosted a meet/greet autograph session, and threw a cake in Matt Savage's face.
Ambassador #2: Brad Owen
How does the WPT top Steve Aoki? Technically, they don't; they go in another direction. The WPT signed Brad Owen as its second ambassador in April.
Owen is a different kind of celebrity. In the poker world, he is a big player. He doesn't have an impressive resumé of tournament winnings because he focuses on cash games, but he does have a massive social media following.
He followed Andrew Neeme into the vlog (video blog) world in late 2016. They both garnered a significant following, so they partnered in 2017 to host an in-person "meet-up game" or MUG. Anyone was welcome. They played cash games, chatted with attendees, and had some drinks. It was so popular that they kept doing it, even taking it on the road to host MUGs at various casinos around the United States.
The WPT signed the affable, funny, and intelligent MUG host to be the second WPT Ambassador. Owen embraced the opportunity and headed to WPT Choctaw in Oklahoma in May. He hosted a MUG before the Main Event and found about 170 people in attendance. Vince Van Patten joined in the festivities. People came from miles around – some drove hours – to play in a MUG and chat with Owen.
We had an absolute blast with @TheBradOwen at our first @WPT Meet Up Game @ChoctawDurant! Great poker action and great vibes all around. Thanks to everyone who participated.

🔗 – Read Updates on WPT Choctaw Main Event: https://t.co/RnZMzFmj2X pic.twitter.com/tdVmPKUWh7

— World Poker Tour (@WPT) May 13, 2022
Ambassador #3: Andrew Neeme
This week, the World Poker Tour announced its third ambassador. And it makes sense that he is Andrew Neeme. As mentioned, he was the poker vlogger that inspired Brad Owen, and the two of them together introduced and grew MUGs.
Now, they will work together to represent the WPT around the world. Neeme will create exclusive content for the World Poker Tour and work on promotional efforts.
Neeme noted that he has always used the vlog to share his experiences in poker and highlight the game itself. "Partnering with the World Poker Tour will unlock new opportunities and experiences for the vlog, as well as provide new ways for fans of this content to interact in person and online." He added that he is excited to be aligned with the World Poker Tour to expand its influence and draw more people to poker.
WPT CEO Adam Pliska called him a trailblazer in poker "whose influence on the game can be felt anywhere the game of poker is played."
Incredibly special and surreal moment for me. I'm linking up with @WPT to bring more poker vlogs, streams, and MUGs around the world. The WPT was instrumental in getting me and countless others into poker, and I couldn't be happier to work together to do more. https://t.co/iUPD6on49h

— Andrew Neeme (@andrewneeme) May 24, 2022
All Joining GAMAVRS
The World Poker Tour has been getting into the NFT world. It started in early February with an announcement that the WPT partnered with GAMAVRS to launch the Poker Heroes Club, the world's first NFT poker club.
Anyone can join and upload their own NFTs as avatars. They can play at celebrity virtual tables with the likes of Aoki and Van Patten, as well as gain access to freerolls and giveaways. They will have access to an exclusive Discord channel and VIP access at live events.
As the project moved along and the World Poker Tour launched WPT Global (an international online poker site), more people joined. And GAMAVRS created more poker heroes for the collection. Aoki and Owen were in there, and Neeme will surely be added soon. Other big names in poker with special NFTs include Phil Ivey and Tom Dwan.
It appears to be limited to 9,999 avatars, the cap for the club. It may expand later, but that is the starting point. The initial minting of Poker Heroes sold out its first 250, so they scheduled a mid-May minting of 2,000 more avatars.
If you're into poker and understand NFTs, this may be the thing for you.