Working Professionals Can Take 8 Key Lessons From Poker To Advance Their Career
Poker is slowly but surely gaining a reputation of being a mind sport and not a game of chance. To be a successful poker pro one has to learn study hard, acquire unique skills, develop a robust strategy and discipline themselves. The game of poker offers key strategy lessons…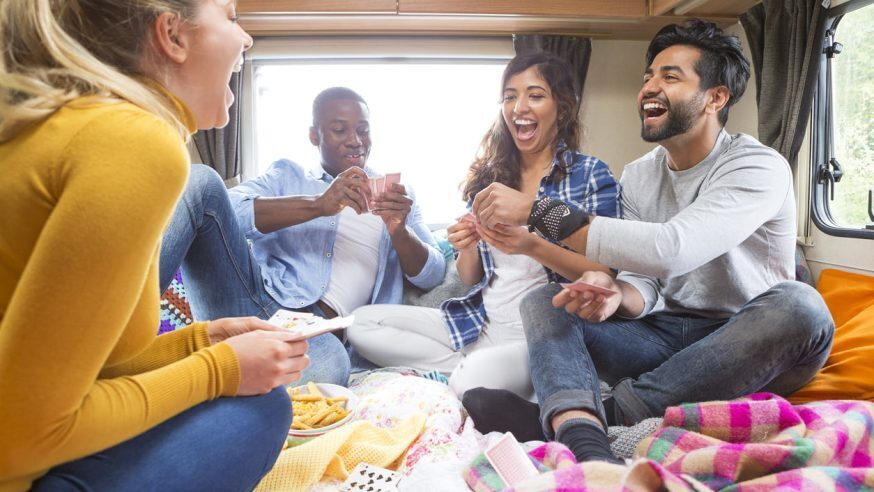 Poker is slowly but surely gaining a reputation of being a mind sport and not a game of chance. To be a successful poker pro one has to learn study hard, acquire unique skills, develop a robust strategy and discipline themselves. The game of poker offers key strategy lessons to working professionals who can leverage these tips to advance their professional careers. We take a look at 8 key lessons that can boost one's career.
Lesson 1: Decision Making  
A successful poker player knows how to choose the right table. Most poker pros prefer to sit at a table with amateurs as the chances of winning are higher when compared to sitting at a table with experienced pros. Effective game selection is vital if you want to be successful at poker. Likewise, a wise career choice is one of the most important factors in determining your professional success. You can only achieve success and fulfillment in life if you choose a career that's aligned with your purpose. Picking the right employer is equally important. Look for a company where your skills are in demand, and make a mark while working there.
Lesson 2: Remove Limitations  
In the game of poker, you just can't stop learning or being satisfied at acquiring one or two skills. You need to study the intricate details of the game, improve your strategy and learn how to better evaluate risks. That way, you're on course to becoming a successful poker player. Similarly, you need to familiarize yourself with the basic skills needed for your job and don't stop until you master them. Challenges will help you grow so be willing to face them.
Lesson 3: The Art of Discipline
The key to sustainable success in poker is discipline. Poker requires players to make quick decisions — something that can make or break their game. A player should not let his emotions get in the way while making important decisions for a single wrong decision can spoil their entire strategy. It's the same thing when you want to have a successful career. A good reputation and credibility is built through long-term discipline and sticking to doing what is right in the midst of adversity.
Lesson 4: Assume Responsibility
In the game of poker, a player goes through the journey alone. It can be a lonely road but a player quickly realizes that they are responsible for their own decisions. As a working professional, you need to adopt a similar mindset and stop blaming others. Accept your mistakes, learn from them and move on.
Lesson 5: Take Risks
Poker players are risk takers. They place their bets on hands without knowing what's ahead. They go all in if they think the odds of success are in their favor but at the same time are willing to accept negative results and learn from them. In your career, you should be brave enough to step out of your comfort zone. Don't just get stuck in one role – try out new responsibilities and you will be amazed at bigger opportunities coming your way.
Lesson 6: Do Not Be Afraid To Fail
In poker, a bad card situation isn't much of a worry for players as they know it can still change when new cards are dealt. If you have excellent strategy and great gameplay, you can turn bad cards into a winning hand more often than not. If you do lose, you can come back later and try again, learning from your mistakes. The same mindset should be applied to your professional career.
Lesson 7: Be Passionate  
The top poker pros are successful because they love playing poker and enjoy the challenge. Violations, banter and indiscretions are ignored when players are having fun while playing at the table. Likewise, pick a job where you enjoy getting up and going to work in the morning.
Lesson 8:  Be Prepared To Walk Away  
In poker, there are players who cheat and bend rules in order to get ahead and gain an unfair advantage. Poker players who do it the right way end up on the losing side sometimes because of this. The best thing one can do is avoid playing with such players or at tables that are suspicious.  In your chosen profession, if the environment becomes toxic due to politics, discrimination or harassment, and the management does nothing to resolve them, then it's time to walk away.