Work On These New Year's Resolutions for a Rewarding Poker Career in 2021
Live poker was among the industries severely affected by the crisis and for most parts of the year, many players who used to make a living out of competing in live events had been forced to go off the road to protect themselves and their families. Now that 2020…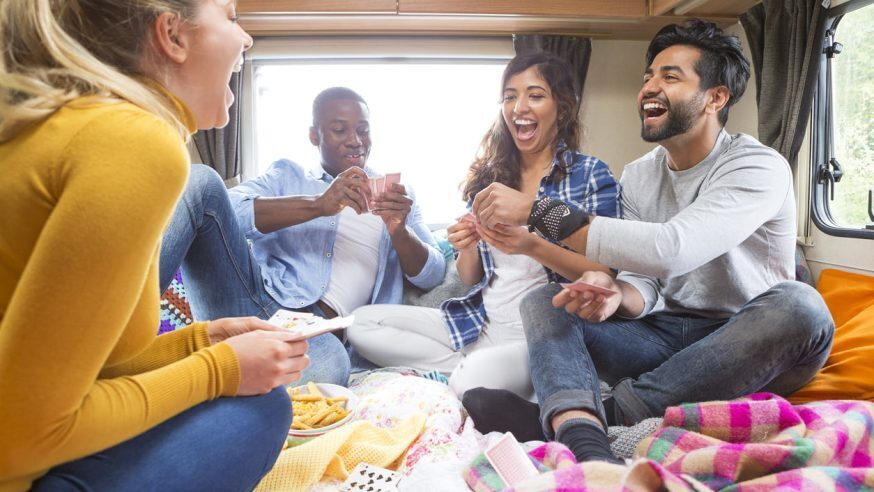 Live poker was among the industries severely affected by the crisis and for most parts of the year, many players who used to make a living out of competing in live events had been forced to go off the road to protect themselves and their families.
Now that 2020 is finally over, poker players can look forward to a new beginning. A number of poker rooms have started to reopen but their operations are under threat again, with a second wave of lockdowns being enforced in certain jurisdictions.
The virus may still be here but it shouldn't prevent players from making the most of 2021. If you're one of those players whose dreams were stalled last year, buckle up, because you've got all the chances to turn them into reality in 2021.
But first, you must do your best to put these New Year's resolutions into practice:
Choose To Always Be Kind
This should be at the top of everyone's New Year's resolutions. Being kind never goes out of style. It is all the more important to show kindness to yourself and everyone around you these days, as a lot of people could be spending the rest of the year full of struggles and difficulties due to the pandemic. The worst feeling is when you become one of them. So always be mindful of others' feelings, extend help if you can, and just be nice.
You don't have to be so hard on yourself as well. Accept that things won't always go in your favor, especially in a tough career like poker. Get up and move on.
Prepare an Alternative Plan
Things won't always turn out the way you want at the poker table and this is why you need to have a back-up plan. Set your goals, but at the same time, place limits to how much you can afford to lose. Celebrating wins is far easier than bouncing back from massive downswings. Don't get too overwhelmed by all the victories — you need to prepare for the worst.
Travel – Online!
You can actually go places without leaving your home, don't forget that! As a poker player, you can do that by exploring the poker world through modern technology. This year, travel restrictions are expected to continue given the ongoing threat of the virus, and what you can do as a poker player stuck at home is to expand your network by establishing more connections with players from other countries.
Interact frequently with newfound friends virtually, get acquainted with their culture, and improve your poker learnings by sharing knowledge with each other.
Expand Your Skills
So No-Limit Hold'em and Pot-Limit Omaha are your favorite formats and over the past few years, your play has generally revolved around these traditional variants. This year, try to expand your skills by trying many different formats. Who knows, you might find more success playing new formats.
Continue to Learn
Poker is a game that continues to evolve and this requires a continuous learning process. If you're not out playing, you can look up some strategy videos on YouTube, read e-books, interact in online poker forums, or even subscribe to online training packages to hone your skills. This is especially important when you're gearing up for an upcoming tournament or cash game.
Appreciate Achievements No Matter How Little  
Don't forget to give yourself a pat on the back for those accomplishments, even though how little. That only means you're doing something right. It unlocks your potential and opens up more exciting opportunities.
Do All Things with Positivity
Your mindset does wonders. If you believe you can, you most likely will end up getting it done! 2020 may have placed you at a difficult position, but you've got every opportunity to change that this year. Before competing at the tables, give yourself a sprinkle of positivity. Always bring you're A-game to every poker competition. You won't get instant results, but you will enjoy the long-term benefits of positive thinking going forward.