Why the Desperation for a Woman at the WSOP Main Event Final Table?
The 2022 WSOP Main Event played toward a final table this year with a sense of hope. There was something different on social media as two women made deep runs in the biggest poker tournament of the year. Poker fans rallied around the women on social media; some even did…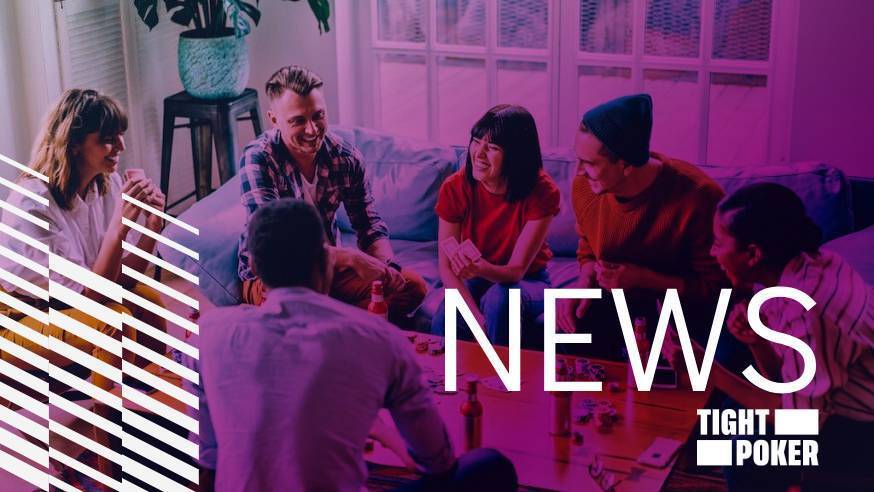 The 2022 WSOP Main Event played toward a final table this year with a sense of hope. There was something different on social media as two women made deep runs in the biggest poker tournament of the year. Poker fans rallied around the women on social media; some even did so in person at Bally's in Las Vegas.
The field thinned, one woman remained in the field, and the excitement was palpable. On Day 7 of the tournament, when the field started with 35 players and moved on to play until only nine remained, that woman kept playing. It was only about 12 hours into the day, having spent that entire time under cameras and in front of an audience, under a global spotlight, that she departed the tournament in 18th place.
Efthymia Litsou played a great game, by all accounts, and scored a potentially life-changing payout for her hard work.
And yet, an emptiness settled back into the poker community, at least one segment of it. Another year of a final table of the biggest tournament on the biggest stage…with no female representation at the felt.
As the 2022 World Series of Poker Main Event plays out, each day becomes more important. Of course, every day has its significance, but there are milestone days.
The initial starting flights – four of them this year – set the tone. Everyone wants to make it through that initial long day to show that they can do it. They can get there. They survived Day 1. Whew.
Next is the money bubble. Players first need to make it through Day 2 and most of the way through Day 3 to get there. In most years past, the money bubble didn't come into play until Day 4, but the past few saw it happen at the end of Day 3. Players see the payouts on the board. This year, it was $15K for a min-cash, but it was a cash, a return on the initial investment, whether from a satellite or a $10K cash drop. And it was another signal that they had the potential to keep going. They made the money.
Every day is a sort of milestone going forward, but it's Day 5 that reduces the field closer to 100. It's also when the pay jumps become more significant.
Day 6 is a milestone day, though, for certain. Making it through that one means that they're getting time in the spotlight and so close to the final table.
Day 7 is the biggest one before the final table, though. Players can start to see money increases from five figures to six figures, and they start looking at final table payouts, most of which are at least $1M. The stress increases, but so do the potential benefits for doing well. Every bustout of another player moves the rest of them one step closer to a dream.
WATCHING WOMEN
Every year, I watch the initial days of the tournament for work – duh – but also to follow friends and notable pros. When they make the money, it is a celebration and a relief. I feel their joy and hope.
As my friends bust out of contention, I feel their sadness, disappointment, sometimes even their gratitude for being able to play. While friends are always front and center for my interest in the progress, there's another important component for me.
How many women are still in the tournament?
As a woman in a male-dominated game – one that was previously even more so than it is today – I want to see women thrive in it. I want to see more women play in general, to show how they can dominate in a game requiring so much skill and tenacity, confidence and maturity. And in the Main Event, it is even more important to me to see women run well.
Since I started following poker in 2003 and first writing about things like the Main Event in 2005 and 2006, I watched the "Big Dance" each year with hope but also with the knowledge that it is statistically unlikely that a woman will make the final table. It is even more improbable that a woman will win. With women only comprising 3% to 5% of the field in the past 20 years – even lower percentages before the poker boom – the numbers simply don't favor a female champion.
I can't be in poker without hope, though. Math is important, but so is hope and calculated risk-taking.
So, this year, as with every year, I start looking for the women in the Main Event field when the 8,663-player field thins to just a few hundred players.
Going into Day 5, there were fewer than 400 players in the whole tournament. A look through the chip count list and a little social media crowd-sourcing let me know there were about a dozen women still in the field.
And Efthymia Litson has 2,315,000. https://t.co/V49woEuW5o

— Jennifer Newell (@WriterJen) July 11, 2022
WATCHING FEWER AND FEWER WOMEN
As Day 5 wore on, players busted at a significant clip. It happens. That's poker. And women were among the eliminated players. Jacqueline Burkhart busted, as did Kristen Deardorff, Juliet Hegedus, and Loni Hui (formerly Loni Harwood).
Gaelle Baumann of France departed as well, all the more disappointing because she had made deep runs in the Main Event in past years, the most famous of which found her bubbling the actual Main Event final table in 2012 and busting in tenth place.
As a completely unknown player named Efthymia Litsou soared in the chip counts and another new name, Shelby Wells, did well, others didn't have the same rungood. By the end of Day 5, Litsou and Wells were the only women still in among 123 total players.
On Day 6, Wells found a double-up opportunity but busted soon after. As it turned out, she is a recreational player from Kentucky and a poker dealer. But she won her seat via a Twitter giveaway hosted by poker pro Nadya Magnus, who has made it a recent practice to buy women into major tournaments as she is able. Wells was one of those women, and she turned her freeroll into a $73,100 payday.
Social media erupted in praise and happiness for her.
Day 7 started with Litsou in 13th position on the leaderboard with 35 players left. Play moved along rather slowly. Litsou struggled to find her spots.
CALCULATED RISK TO VEGAS
I had to make a decision on Day 6.
If a woman made the final table of the WSOP Main Event, I had to be there. I knew that the odds were against her making the final table, considering history and…well…math, but I didn't want to miss it if it happened. I wanted a front row seat. So, I booked a flight and accommodations for the final table days in Las Vegas before choices were next to nil. LFG, right?
It's official. I'm heading back to Vegas Thursday (very early) through Sunday (very early). Cocktails and perhaps a final table rail, anyone?

— Jennifer Newell (@WriterJen) July 12, 2022
I watched the coverage throughout Day 7, as I made arrangements for my dogs, packed, and tried to write articles. Litsou was hanging in there. She doubled late into the evening (in my Central Time zone). I battled my anxiety and fell asleep for four hours.
As I woke up to my "roller disco" alarm on my phone, I drearily wandered to my laptop to check the tournament. It was 3am in St. Louis but only 1am in Vegas.
She had just finished the tournament in 18th place. She won $323,100, a significant amount for a self-professed recreational poker player who satellited in to the Main this year and traveled to Vegas alone to play, as her husband and two children remained in New York.
I was happy for her, unequivocally and truthfully. She played well, weathered a very tough group of players and stressful playing conditions, and gave women (and some men) a very exciting sweat. Most women in poker seemed proud to have her represent our demographic in the Main Event.
Personally, I was disappointed that I was heading to Las Vegas with little chance of finding the social-media-avoiding Litsou for a chat. And by the time my flight landed in Vegas, play stopped with ten players.
I looked at the photo of the ten final players.
To a middle-aged woman who seeks diversity around every corner, this group of ten players doesn't provide the diversity I seek. There is ethnic diversity in that players represent Australia, Croatia, Canada, Norway, the UK, and the United States. And that is no minor feat, considering the tournament plays in the United States. But there are segments of the population missing.
Most pertinent to this article, there is no woman at the final table again.
WHY SO IMPORTANT?
I can only speak for myself.
I've been in this industry for nearly 20 years. I've heard and seen the Main Event in all of its glory, knowing that it is the tournament – the tournament – to final table, to win. I've never seen a woman at that final table, not at the November Nine, not at the July final table, not even at the pandemic-mandated online poker Main Event finals.
It is not too much to ask, to wish for a woman in that position, on that stage, in that spotlight.
Representation matters.
This isn't to say that women aren't making great strides in poker. I recently wrote about the plethora of women's poker organizations and their growth in the past few years. While I cannot seem to obtain proof of women's increased participation in any realm of poker – WSOP recorded only the standard 5% female participation in bracelet events in the first half of the 2022 WSOP – I believe it is happening.
However, unless it's obvious to everyone and women can see themselves represented on that poker stage, is it as impactful as it could and should be?
GROUPTHINK
Personally, I was sad when I boarded my flight to Las Vegas, knowing that I would not be organizing a massive rail to support a woman at the WSOP Main Event final table. Aside from my happiness for Litsou, my excitement dissipated. I might watch the final table, as I am here in Vegas and should a least pop in for a bit. It might be exciting. I might read the profiles of the players, and new information might change my outlook in some ways.
But until I see someone other than a traditional male at that final table, there will be something missing for me. Perhaps I'm not alone.