Wilson Conquers Tough WPT Seminole Final Table
The World Poker Tour started 2022 with new ownership, signing ambassadors, and setting up ways to celebrate its 20th anniversary. The company made news with its rebranding of WPTDeepStacks to WPT Prime and with some NFT things that I don't understand enough to even try to explain. The WPT website…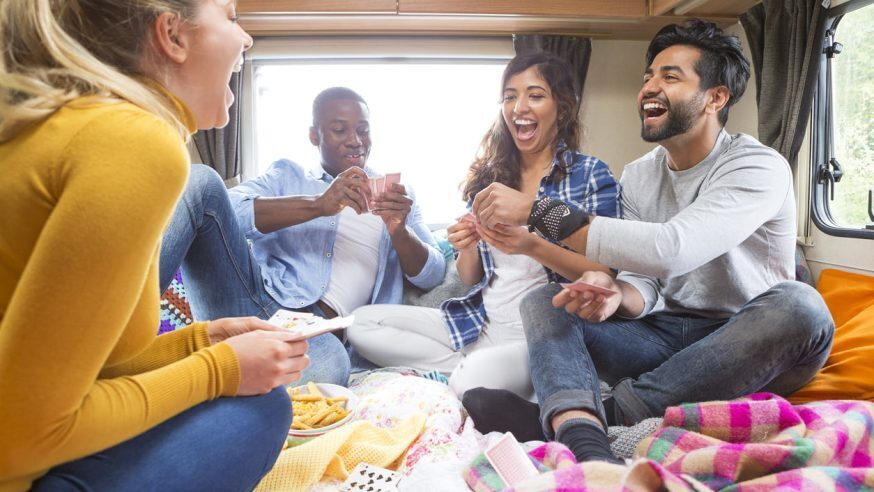 The World Poker Tour started 2022 with new ownership, signing ambassadors, and setting up ways to celebrate its 20th anniversary. The company made news with its rebranding of WPTDeepStacks to WPT Prime and with some NFT things that I don't understand enough to even try to explain. The WPT website even received a makeover.
Meanwhile, though, there was a tour of WPT festivals and main events. WPT Prime did most of the traveling outside of the US, but the flagship WPT held its share of action.
WPT Main Event RESULTS
Since the core of the World Poker Tour is still its tournaments, and a big festival just wrapped in Florida, it's a good time to recall the Main Event results thus far in Season XX.
WPT Lucky Hearts Poker Open: $3,500 buy-in / 1,982 entries / $6,342,400 prize pool ($2M GTD) / Alexander Yen won for $975,240
WPT Seminole Hard Rock Poker Showdown: $3,500 buy-in / 2,010 entries / $6,432,000 prize pool ($3M GTD) / Mark Davis won for $1,000,300
WPT Choctaw: $3,800 buy-in / 787 entries / $2,754,500 prize pool ($2M GTD) / Chance Kornuth won for $486,600
WPT Venetian: $5K buy-in / 1,178 entries / $5,418,800 prize pool ($4M GTD) / Robert Mizrachi won for $894,100
WPT Legends of Poker: $5,250 buy-in / 642 entries / $3,113,700 prize pool ($2.5M GTD) / Joshua Pollock won for $573,350
WPT Seminole Hard Rock Tampa: $3,500 buy-in / 1,165 entries / $3,728,000 prize pool / Corey Wade won for $471,686
WPT Australia: A$5,400 buy-in / 710 entries / A$3,550,000 prize pool / David Tang won for A$647,470
WPT Five Diamond World Poker Classic: $10,400 buy-in / 569 entries / $5,519,300 prize pool ($5M GTD) / Chad Eveslage won for $1,042,300
WPT Seminole Rock N Roll
The latest stop for the WPT Main Tour was in Hollywood, Florida. The Seminole Hard Rock offered up the Rock 'N' Roll Poker Open, during which players competed in big numbers. It was another well-attended series at a Seminole property.
The culmination of this most recent series was the WPT Seminole Main Event, which ran November 25-30. The $3,500 buy-in had a $2M guarantee on the prize pool, and the attendance blew that away. With 1,541 entries, the prize pool soared to $4,920,800.
2022 Rock 'n' Roll Poker Open @WPT Championship Event Stats:

Buy-in: $3,500
Entries: 1,541
Guarantee: $2,000,000
Prize Pool: $4,931,200
Place Paid: 193
Min. Cash: $5,600
1st Place: $785,800 + 🏆+ World Championship seat @WynnPoker
Day 2: Sunday at Noon

Good luck to all! pic.twitter.com/4J8enC8rgg

— Tony Burns (@MDTonyB) November 27, 2022
Day 2 of the tournament started with 513 survivors of their initial flights. Throughout the levels, more than half of them exited with disappointment as the final 193 started the payout line.
Day 3 brought 80 players back, but most of them didn't make it through. Competitors like Nate Silver, Kevin Eyster, Darren Elias, Alex Keating, Jim Collopy, Brock Wilson, Martins Adeniya, and Anthony Zinno busted as the day turned to night.
With just 16 players remaining, Day 4 started with Andrew Wilson in the chip lead, though Joshua Kay moved ahead of him for a short time. But Wilson ousted Steve Karp in tenth place to rise again, then busted Ted McNamara in ninth and Ryan Dougherty in eighth. Wilson then eliminated Eric Bonin in seventh place to set the official final table.
Strong Final Table
The six players who made it to the official final table each guaranteed themselves a $167K payout, but all wanted the title. Altman wanted his fourth WPT title, Eveslage wanted one to follow last month's WPT Five Diamond victory and to climb to the top of the Player of the Year leaderboard. Wilson was a very accomplished online player who wanted his first WPT win, Andemichael and Kay wanted their names on the elite list of WPT champions, and Gediminas Uselis hoped for back-to-back WPT Seminole Rock N Roll wins.
Andrew Wilson: 33,425,000 chips
Chad Eveslage: 12,700,000 chips
Brian Altman: 11,850,000 chips
Joshua Kay: 9,250,000 chips
Gediminas Uselis: 8,350,000 chips
Robel Andemichael: 1,400,000 chips
No matter how you look at it, the @WPT @HardRockHolly Rock N Roll Poker Championship Final Table will be historic!

Read More: https://t.co/YsagmAdGhf pic.twitter.com/4r2bVPmBZX

— World Poker Tour (@WPT) November 30, 2022
Short-stacked Andemichael took his shot early but fell to Wilson on the fifth hand of the day. Only several hands later, Uselis went up against Wilson and lost as well. Four hands after that, Altman battled Kay and lost to leave in fourth place.
Wilson continued to dominate in subsequent rounds, though Kay did make some headway. Eveslage found it tough to gain any momentum and finally took his jacks to an all-in situation. It just so happened that Wilson had aces, which held to bust Eveslage in third place.
Kay took 18.2M chips into heads-up against the 58.8M of Wilson. Kay fell quickly but doubled twice to stay alive. His third double-up put him into the lead, knocking Wilson down only to see him double back a few hands later. The two battled seriously for round after round until Kay took a stand with 8-7 on a T-7-4 flop. Wilson called with pocket kings, though, which survived the turn and river.
Wilson did take it down for his first WPT title, calling Kay a tough opponent and expressing the surreal moment of winning his largest live tournament cash after so many years in the game.
1st place: Andrew Wilson ($796,200)
2nd place: Josh Kay ($525,000)
3rd place: Chad Eveslage ($390,000)
4th place: Brian Altman ($290,000)
5th place: Gediminas Uselis ($219,000)
6th place: Robel Andemichael ($167,000)
We have a new #WPTChampion!

Congratulations to Andrew Wilson (@BowieEffect) for taking down the 2022 @WPT #RockNRollPokerChampionship!

Andrew's name will be inscribed on the #MikeSextonChampionsCup and he will take home $785,800 + a seat to the #WPTWorldChampionship @WynnPoker! pic.twitter.com/CYJzGJCWie

— World Poker Tour (@WPT) December 1, 2022
Season XX POY Title Up for Grabs
The strong final table finish for Eveslage put him in first place on the WPT Player of the Year leaderboard. He climbed just 175 points ahead of Steve Buckner.
The results of this POY race will be a product of the next three weeks in Las Vegas. The WPT World Championship is the opportunity for players to try to change the current rankings. As of December 1, these are the top positions on the leaderboard:
Chad Eveslage: 2,325 points ($1,450,825 in 2022 WPT earnings)
Steve Buckner: 2,150,000 points ($1,038,500 in 2022 WPT earnings)
Ray Qartomy: 1,775,000 points ($621,300 in 2022 WPT earnings)
Josh Kay: 1,700,000 points ($804,930 in 2022 WSOP earnings.