William Hill Launches New 'Nobody Harmed' Campaign
William Hill has launched a new campaign that will focus on dealing with the harm caused by gambling. The top UK bookmaker admitted that it fell short of expectations when it comes to tackling problem gambling and that the company and the industry need to come up with an…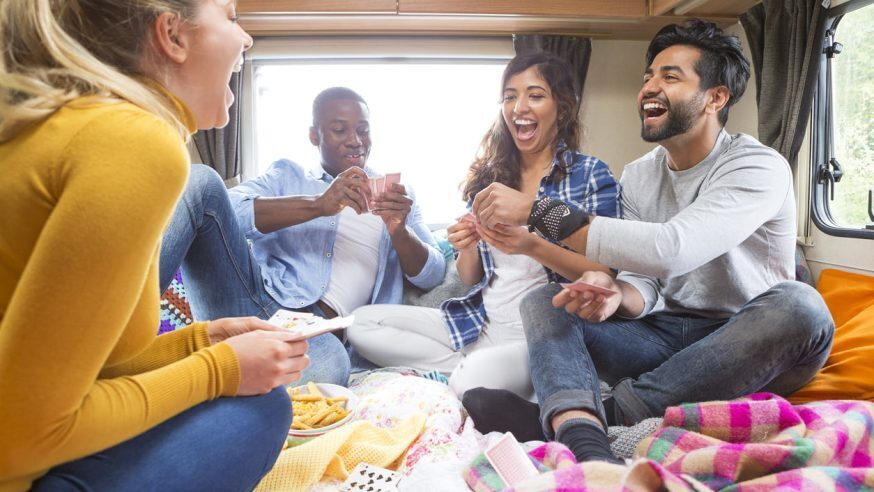 William Hill has launched a new campaign that will focus on dealing with the harm caused by gambling. The top UK bookmaker admitted that it fell short of expectations when it comes to tackling problem gambling and that the company and the industry need to come up with an immediate action plan to make sure that no one is harmed by gambling.
Nobody Harmed by Gambling Campaign
A new role has been added to William Hill's investor relations specialist Lyndsay Wright. She will now take on the added responsibility of being the company's first director of sustainability. She will lead the company's new corporate initiative called "Nobody Harmed by Gambling".
The UK Gambling Commission (UKGC) has raised concerns over the recent increase in problem gambling rates and has repeatedly called for the wider gambling industry to take measures. The sector has been widely criticized, particularly on the subject of TV advertising which resulted in increased pressure from politicians and community groups.
Wright did not mince words and said gambling firms have not done enough and this shortcoming is clearly affecting the industry's reputation. William Hill has acknowledged that just about any type of gambling product can cause harm to customers and this challenge must be dealt with sooner rather than later. The issue about advertising is something William Hill will look into as a lot of questions have been raised recently, around the FIFA World Cup in particular. It's been reported that William Hill was one of several firms being probed by UK authorities for their 2018 World Cup advertising.
William Hill Committed To Addressing Problem Gambling
Wright said William Hill has always been committed to driving changes in live sport advertising. The firm is also actively campaigning for registered play throughout the industry.
According to the Gambling Commission, there are now 430,000 problem gamblers in Britain, and a further two million are at risk of becoming one. The figures also suggest that for every problem gambler, six people are affected.
This is something William Hill has been working on for quite some time. The firm admits it is a much broader issue and definitely an industry-wide challenge that needs prompt action. The company and the entire gambling industry's response to this would be critical to their future and Wright said they need to get this right for William Hill's long-term sustainability.
The bookmaker has been operating for 84 years and is concerned about how gambling is perceived at large. This is one of the reasons why the company is putting out the new "Nobody Harmed" campaign which seeks to eradicate problem gambling in the UK and places corporate sustainability and social responsibility at the forefront of William Hill's day to day operations.
The campaign vows to "uncover the hidden side of gambling" and the many issues facing the industry.
Campaign Focus
In implementing the plan, William Hill will focus on four areas which are looking at the design and marketing of products to ensure customers stay in control; identifying people at risk of developing problem gambling behavior; strengthening support for those suffering harm and encouraging staff involvement in dealing with problem gambling activity.
The firm is also planning to coordinate with problem gambling organizations for outplacement programmes and will establish an innovation fund for new ideas promoting responsible gambling. Mandatory tools will be introduced for at-risk customers – time restrictions will be imposed on young players aged 18-21. Betting choices and customer engagement will also be improved.
William Hill is also seeking community partners to enhance staff training for the early detection of harms related to gambling. The training will be conducted throughout the firm's corporate management structure.
As much as they wanted their customers to enjoy gambling and stay in the industry for the long term, Wright said they must also be responsible and gamble only what they can afford. The new campaign is the most prominent problem gambling strategy undertaken within the industry to date, and Wright said they are hopeful their bold objective will eventually give positive results.
Wright admits it won't be a smooth ride. Bumps and criticism cannot be avoided but they are going to stick to their bold ambition and hope for the best. On top of everything, Wright said they need to ensure that gambling doesn't harm anyone as they want to create a positive impact on people's lives.