Wild Poker Looks To Make A Splash After Getting Floyd Mayweather To Be A Part Of The Game
Wild Poker is looking to make a splash in the mobile gaming market by offering players a unique gaming experience that revolves around Texas Hold'em Poker with a number of interesting features added on. Hundreds of social casino games get launched every year but very few of them end up…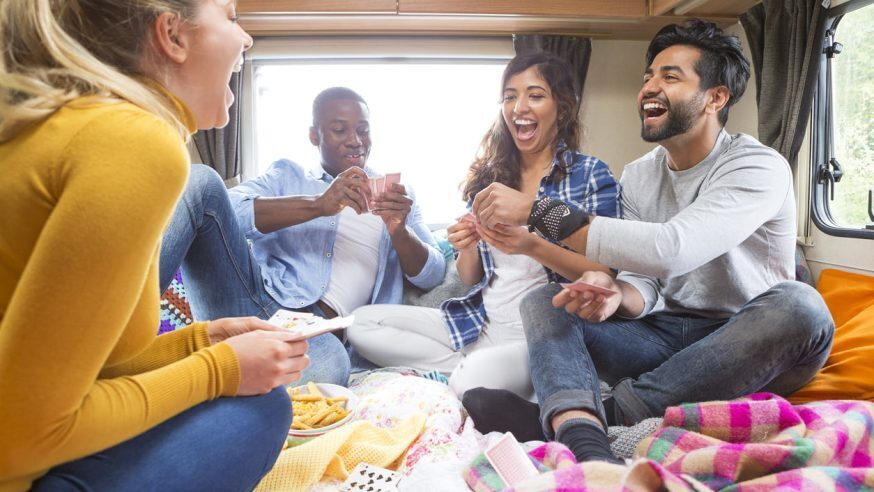 Wild Poker is looking to make a splash in the mobile gaming market by offering players a unique gaming experience that revolves around Texas Hold'em Poker with a number of interesting features added on. Hundreds of social casino games get launched every year but very few of them end up becoming successful because the market is so very competitive and it becomes very hard to stand up and get noticed.
Wild Poker – Overview
Hero Digital Entertainment and Playtex developed Wild Poker as a social casino game which uses Texas Hold'em Poker as a base but adds a number of exciting twists and features to the game to make it appealing to a bigger market audience. Some of the special features include forcing players to make real time strategy decisions, choosing different characters who are empowered with different features depending on the levels being unlocked, power-ups and excellent graphics.
To give players an insight into what they can encounter while playing Wild Poker, we give you a small glimpse into the game. There are different animal characters present in Wild Poker and players will have a chance to choose their favourite animal character and play the game. Players need to keep in mind that while choosing an animal character, they will get to take advantage of the animal's behaviour and characteristics. So if a player decides to go with a giraffe character, then they can leverage the giraffe's long neck to look over another players shoulder or if they decide to go with a shark character, they can take advantage of the shark's powerful sense of smell.
Wild Poker is compatible with both Android and iOS devices and can be downloaded from the Apple or Google Playstore. The game currently does not offer real money play but there are different features and levels that users will have to pay for to access.
Wild Poker – Mayweather Partnership
Wild Poker has a unique advantage when entering the competitive mobile gaming market has ONE Entertainment, a specialist in entertainment consulting helped set up a deal between Hero Digital Entertainment, Playtex and Floyd 'Money' Mayweather. ONE Entertainment focuses on getting celebrity endorsements and saw a great fit with Floyd Mayweather who is very open about his love for gambling and sports betting.
In a statement, Floyd Mayweather said "As soon as I saw Wild Poker, I knew I wanted to become part of it. I'm constantly asked to put my name on stuff, but Wild Poker is different than any game I've ever seen. It's poker, but it goes to the next level. There's a whole new level of strategy with the power ups. It's a cutting edge game, this is that next thing, and like everything I put my name on, Wild Poker is the best ever."
Mayweather will also be one of the characters present in Wild Poker and will also serve as a presenter. Players who select Mayweather as their character will be able to leverage his special skills and get him to provide special tips at winning at Wild Poker.
Mayweather Accomplishments & Endorsement
Floyd Mayweather came out of retirement earlier this year to fight UFC superstar Conor McGregor in what was billed as the 'money fight'. Mayweather went on to defeat McGregor and keep his boxing record perfect at 50-0 and reportedly walked away with more than $150 million without counting endorsements and sponsorships. Mayweather announced that he would go back into retirement and would not fight professionally again.
Mayweather has multiple business interests from real estate, gentlemen clubs and being a major boxing promoter. While he has always loved gambling and sports betting, this is the first time that he has endorsed a social casino game and is reportedly getting 6 figures for the endorsement and even more going forward depending on how things work out with Wild Poker.
Mayweather has a massive fan following across the globe and ONE Entertainment reports that Money Mayweather has in excess of 50 million followers across all his social media accounts. Hero Digital Entertainment and Playtex will leverage this mass social media following to promote Wild Poker and reach a global audience in an effort to get them to download Wild Poker and try the game.