What U.S Poker Operators Are Doing During Problem Gambling Awareness Month
Poker operators pay special attention to the month of March as it is Problem Gambling Awareness Month (PGAM). This is a time when gaming operators and various groups and organizations run social media campaigns, take part in meetings and conferences, provide counselor training and health screenings, and engage in many…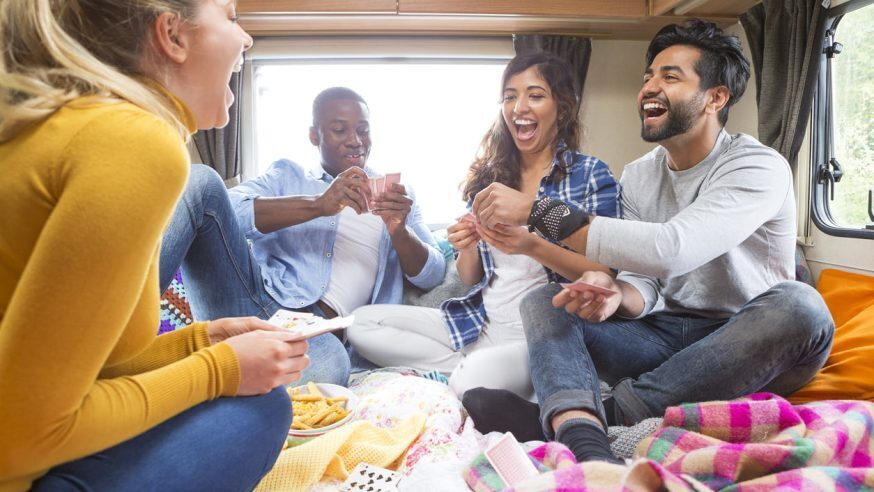 Poker operators pay special attention to the month of March as it is Problem Gambling Awareness Month (PGAM). This is a time when gaming operators and various groups and organizations run social media campaigns, take part in meetings and conferences, provide counselor training and health screenings, and engage in many other activities to enhance public awareness of problem gambling.
We take a look at what online poker operators are doing to offer better protection to their players and keep them from falling into gambling addiction.
Awareness And Action
PGAM is a US nationwide campaign initiated by the National Council on Problem Gambling (NCPG), and the National Association of Administrators of Disordered Gambling Services (NAADGS). The annual campaign aims to highlight the dangers of problem gambling, and that help and treatment are available for anyone who suffers from any gambling-related issues.
This year's PGAM theme is "Awareness + Action" and states across the country are participating in the campaign, alongside health agencies and recovery groups.
The US gambling industry plays a vital role in curbing problem gambling, as they cater to gamblers on a daily basis. Online operators in particular are currently imposing measures to protect players from the harms of problem gambling.
Below are just some of the responsible gambling measures currently in place across online gaming platforms, including online poker sites in the US. These measures are also adopted by gambling operators worldwide.
Age Requirement
Online poker operators across the US currently impose an age requirement of at least 21 years old before customers can start playing. This measure is implemented by requiring proper identification from registrants, and asking them to submit a Social Security number.
According to the NCRG, problem gambling is now affecting 6 to 9 percent of young people and young adults, which is why underage gambling must be prevented at all costs.
Setting Deposit Limits
Most sites also activate deposit limits, wherein players can set limits on the amount of deposits they can make within a certain period. This ensures that they don't spend more than they can afford, which often results in indebtedness. Depending on their choice, customers can put in place a daily, weekly, or monthly cap, and they will not be able to make any changes to the limits once they are set.
Setting Playing Time Limits
Some online casinos and online poker sites also allow their players to limit their playing time. Once the indicated limits are reached, games are automatically halted. By setting limits to their playing duration, players protect themselves from excessive gambling, which ultimately leads to gambling addiction and health issues.
Monitoring Losses
Gamblers tend to focus more on counting their winnings while neglecting their losses, and sadly this will only lead to more problems.
Keeping track of losses is more important as it gives you an idea how much money has already gone out of your pocket. You need to stop spending, especially if you're playing in games that are no longer profitable. If you keep chasing your losses, you'll end up losing more money.
Online gaming sites prevent this from happening by notifying players whenever limits are reached. In New Jersey, loss limits are set at $2,500 a year, and if that number is hit, the game is temporarily suspended and a pop up usually appears on the screen, reminding the player that he or she has already reached the limit.
Self-Exclusion Schemes
Players who feel they are on the verge of experiencing gambling addiction can choose to self-exclude themselves from all online platforms and land-based gambling establishments altogether. This measure is widely adopted across the globe, with gambling operators required to put in place self-exclusion schemes.
Players can self-exclude for a minimum of one or five years, and while the self-exclusion is in place, they are automatically barred from accessing all gambling sites. They are also not allowed to play even in live venues.
If you are currently suffering from a gambling-related problem, don't hesitate to ask for help. There are specific agencies providing support and treatment like 1-800-GAMBLER.