WCOOP Main Event Champ Steven van Zadelhoff Shares Thoughts on Poker Nutrition
Whatever you do, wherever you are, and whatever goals you set for yourself, your health and well-being should remain a top priority. Just like in any other career, maintaining a healthy lifestyle is extremely important in poker. It helps you improve your mental strength and decision-making skills and makes sure…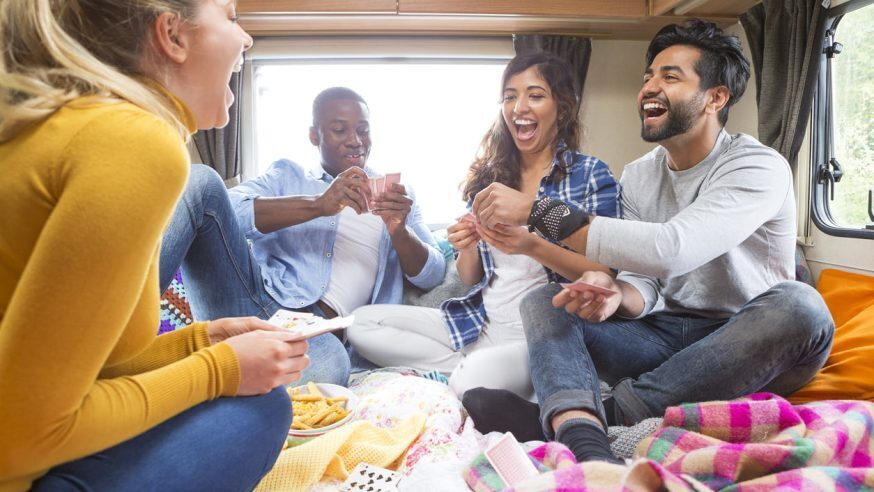 Whatever you do, wherever you are, and whatever goals you set for yourself, your health and well-being should remain a top priority. Just like in any other career, maintaining a healthy lifestyle is extremely important in poker. It helps you improve your mental strength and decision-making skills and makes sure you stay within your limits. An integral part of staying healthy is seriously paying attention to the food we take in and the chemicals entering our system.
This is something Dutch poker pro Steven van Zadelhoff has been passionate about over the past few years. The WCOOP Main Event champion said playing poker isn't the only thing that keeps him busy these days – he is also investing a lot of time in studying nutrition and staying fit.
Van Zadelhoff said poker players need to be strong and healthy to keep up with competition. He recently shared his thoughts on strictly following a healthy diet and avoiding food and chemicals that negatively affect our health. Some of these tips might be pretty obvious but the bottom line is to ensure you follow it religiously!
Sugar & Processed Food Are Dangerous To Health
Van Zadelhoff said fats and carbs are not necessarily bad for the health, especially if they come from organic food. What makes them dangerous is if they come in highly palatable processed food, with some chemicals mixed in, resulting in over-consumption. Over consumption leads to obesity, and obesity results in a wide range of diseases that reduce life expectancy.
While fat in processed food is harmful to our health, another major culprit is those sweet-tasting soluble carbohydrates that a lot of people find difficult to resist. Van Zadelhoff said poker players should limit the amount of sugar that they allow into their body.
Recent studies show sugar increases the risk of heart disease, diabetes, obesity and other serious illnesses. This is why governments are now taking measures to curb sugar consumption, such as imposing a higher tax on sugary foods and drinks.
Staying in Great Shape
A lot of people want to look good by boosting their muscle mass. They do that by spending a lot of time in the gym, working out like crazy. According to Van Zadelhoff, everything begins with choosing the kind of food that enters your body. Just eat the right food and do not overeat – it eliminates the need for you to spend your whole life in the gym just to achieve your desired transformation.
You can enjoy a good glass of beer or wine during special occasions or while you're on holiday as long as you don't overdo it. However, Van Zadelhoff thinks the "everything in moderation" phrase isn't always applicable to food as it still allows people to take in trash. However, when you stick to eating good foods and work out over an extended period of time, a one-off cheat day is likely to have less of a negative impact on your system when compared to having a cheat day every week!
Effective Tips from Van Zadelhoff
Van Zadelhoff said the first step to stay fit is to simply eat "real" foods. This means you focus on eating foods that are found in nature, raw and organic, not processed. These are the food that will bring in the right nutrition for your mind and body. If you make it a habit to just eat nutritious food, you will be healthier and well-conditioned for the huge challenges at the poker table.
The next simple step is to ditch carbs and focus more on proteins. This is the basic thing for poker players – you don't even have to worry about the fats that come with protein (unless you want to be a bodybuilder). So make sure to include a high amount of protein in your diet.
Van Zadelhoff is among the most successful poker players in his home country, sitting at number 6 in the Netherlands' all-time money list, with almost $2.5 million in total live earnings.